50 Cent Just Did A Full 180 On President Trump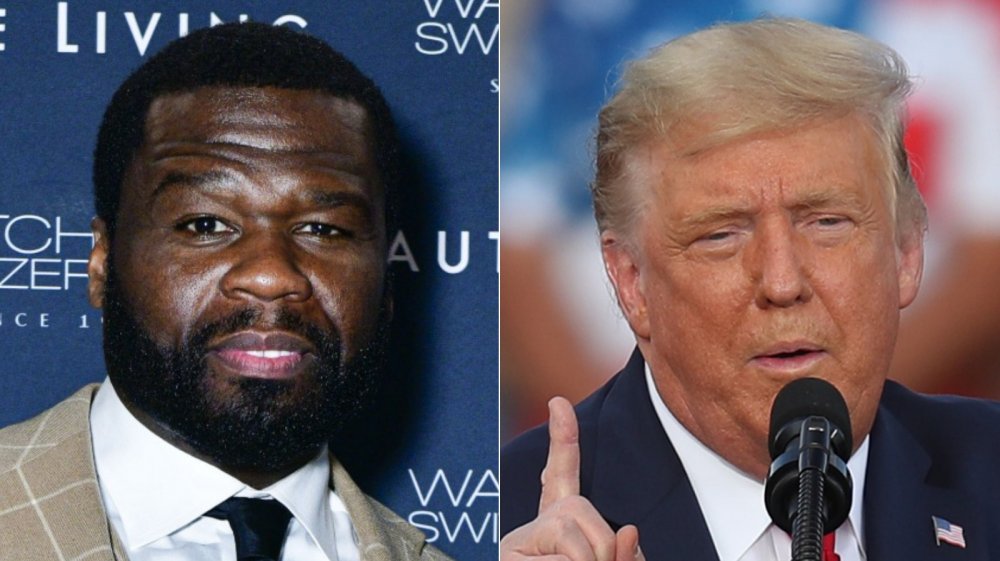 Eugene Gologursky, Joe Raedle/Getty Images
Scratch that! 50 Cent retracted his endorsement of President Donald Trump after he was slammed by ex-girlfriend and comedian Chelsea Handler during an appearance on The Tonight Show With Jimmy Fallon. 
"So he doesn't want to pay 62 percent in taxes because he doesn't want to go from '50 Cent' to '20 Cent' and I had to remind him that he was a Black person, so he can't vote for Donald Trump," Handler quipped on the show on Oct. 23, 2020 (via Newsweek). "He shouldn't be influencing an entire swath of people who may listen to him because he's worried about his own personal pocketbook." 
Perhaps Handler's outspoken interview changed the rapper's mind because he later took to social media to respond to his ex's appearance on the late show and denounce the president. (We think.) "What, another spin. F*ck Donald Trump, I never liked him," 50 Cent tweeted the day after Handler's digs. "For all I know he had me set up and had my friend Angel Fernandez killed but that's history. LOL @chelseahandler @jimmyfallon." 
Despite his retraction, some fans were still offended that 50 Cent had previously supported the president. "Wished our black celebs would have found a better candidate to run," one Twitter user wrote to the artist. "Damn band together and endorse someone who we can trust to have our best interest in mind."
Scroll below to see what else 50 Cent has said about President Trump.
50 Cent favored Donald Trump's tax plan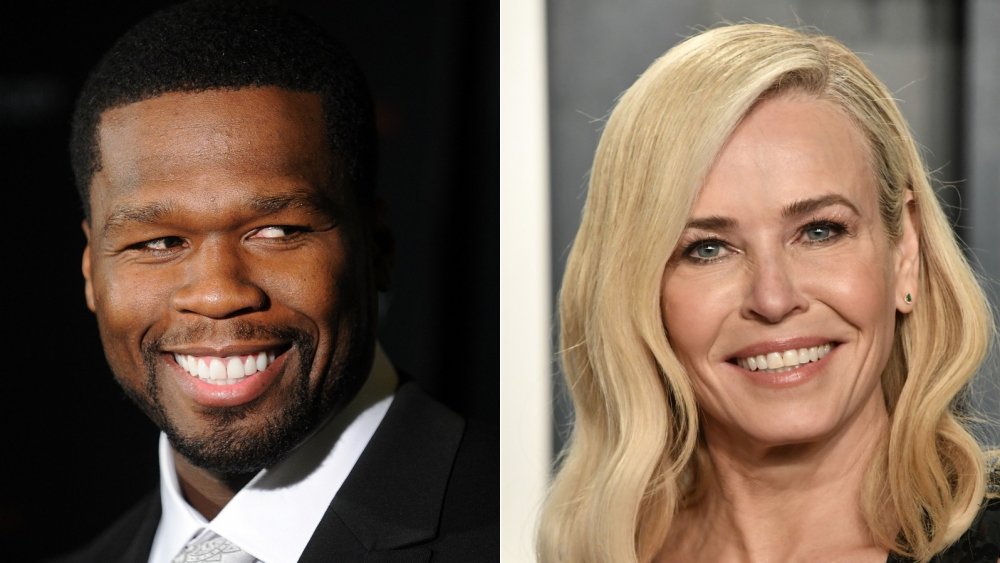 Stephen Lovekin, Frazer Harrison/Getty Images
Before 50 Cent denounced President Donald Trump, the rapper had previously told voters he was supporting the real estate mogul, fearing Joe Biden's tax plan would increase his taxes. 
"WHAT THE F*CK! (VOTE ForTRUMP) IM OUT," 50 Cent tweeted on Oct. 19, 2020. "F*** NEW YORK The KNICKS never win anyway. I don't care Trump doesn't like black people 62% are you out of ya f***ing mind." Along with his words, 50 Cent shared a graphic from the CNBC program Power Lunch that illustrated how Biden's plan would reportedly increase taxes by 62 percent for the wealthiest New Yorkers, according to a Tax Foundation analysis. "Yeah, I don't want to be 20 cent. 62% is a very, very, bad idea. I don't like it!" the rapper and business mogul tweeted.
Following the artist's endorsement, many slammed 50 Cent for supporting Trump, while others rejoiced. "Of course the guy whose name is literally *an amount of money* cares more about that than black lives, LGBTQ rights or kids in cages. #50Cent," voice actress Grey DeLisle tweeted. "You used to be my favorite ex-boyfriend," Chelsea Handler replied at the time. On the other side, conservative personality Tomi Lahren praised the rapper: "And @50cent just said, 'Vote Trump' after seeing what Slow Joe's tax rates will be! Let's go!!!" Trump's senior legal advisor, Jenna Ellis, also joined in on the celebration. "Welcome to TEAM TRUMP," she tweeted. "Protecting our liberty, freedom, and prosperity!!!"
50 Cent has sent mixed messages about Donald Trump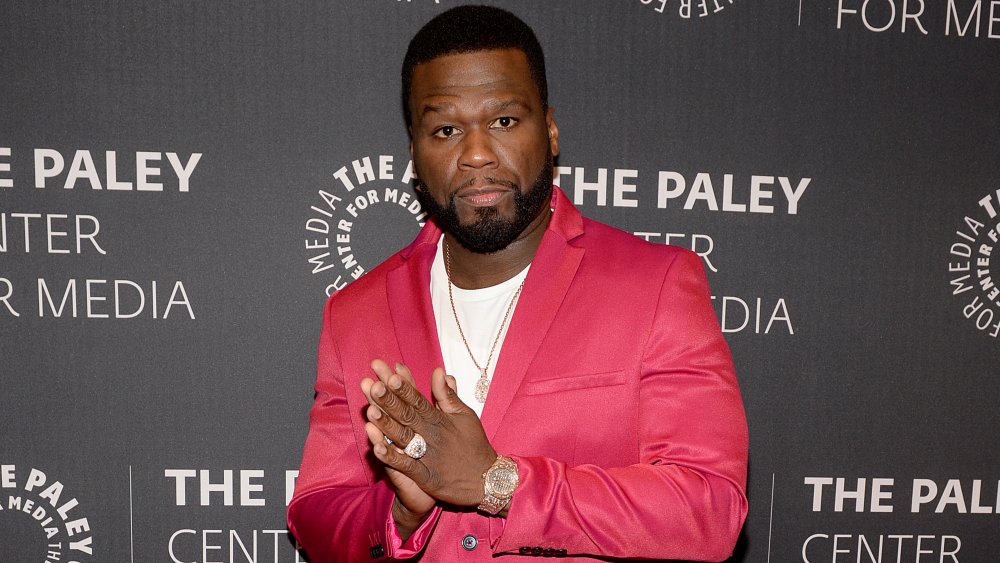 Brad Barket/Getty Images
While 50 Cent revealed his prior stance n support of Donald Trump was for financial reasons, the rapper was slammed by some for not thinking about the greater good. 
"Very disappointing. I'm a teacher and would pay half of my small salary in taxes to ensure Biden is elected and is helping ALL Americans. The level of greed of some multimillionaires is stunning," one Twitter user commented on the businessman's post. "I'm sorry, but the rich and privileged SHOULD be paying more in taxes than the everyday person who is only earning minimum wage," someone else tweeted.
Although 50 Cent may prefer Trump's tax plan, he has criticized the president throughout his four years in office. During a 2019 appearance on The Late Late Show With James Corden, the artist revealed he was offered half a million dollars to attend Trump's presidential inauguration in 2017 but declined the incentive. "I didn't do it because I didn't know if I could fix the damage," he said. "Don't bring me to fix the African American vote. Pick somebody else."
Additionally, 50 Cent sat with Larry King in 2018 and admitted he was perplexed when Trump won the presidency. "I don't know how he got elected to begin with. ... I mean, it's a tough job," he said, adding that Trump has the "attitude of a rapper" because he's always "bluffing." He added, "Just saying things that you aren't necessarily going to back up but you're saying it."