Here's How Much Lil Wayne Is Really Worth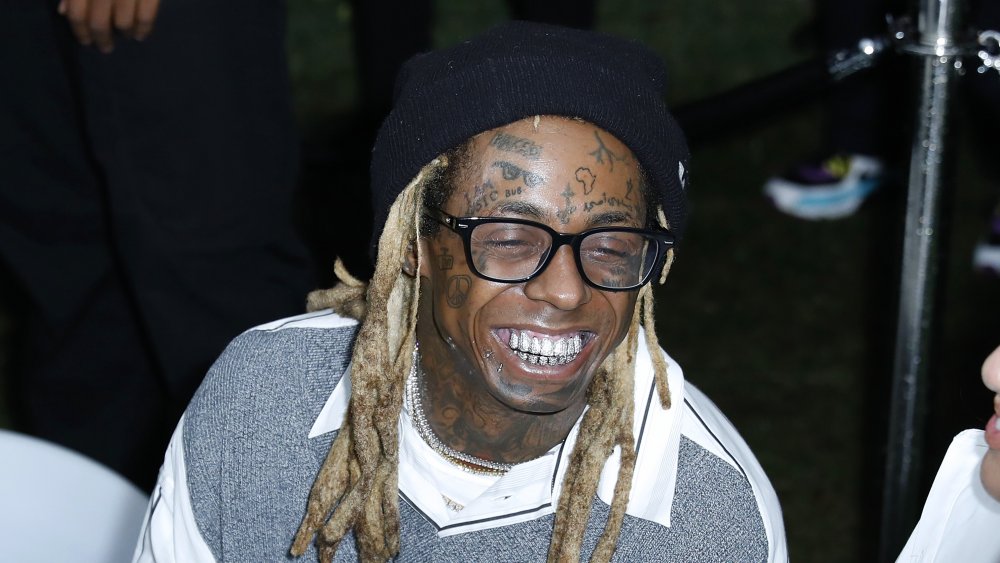 Jeff Schear/Getty Images
Dwayne Michael Carter Jr. — or as we know him, Lil Wayne — is a legend in his own right, according to the numbers that speak for themselves. Famously known for hits like "Lollipop" and "How To Love," the rapper has sold over 100 million records worldwide, 15 million of which were in the United States, according to the Universal Music Enterprises website.
Over the course of his still-thriving career, he won a total of five Grammys and has been nominated for 24. He's collaborated with the likes of Jay-Z and DJ Khaled. The 37-year-old has created top hits multiple times, with at least three of his songs making it to No. 1 and 24 others among the Top 10 on the Billboard charts.
While Lil Wayne has become a household name that even grandmothers probably dance to in their free time, he's had his fair share of struggles. Perhaps most worrisome was his suicide attempt at the tender age of 13, when the singer shot himself in the chest as a teenager with his mother's gun after she said he could no longer rap.
Despite tough times, the resilient singer did what he does best — turned his story into lyrics on his album Tha Carter V with his song "Let It All Work Out." Maybe that's why he's earned so much over the years. His talent of turning raw emotion into music has led to notable fame and fortune.
Lil Wayne has been rapping from a young age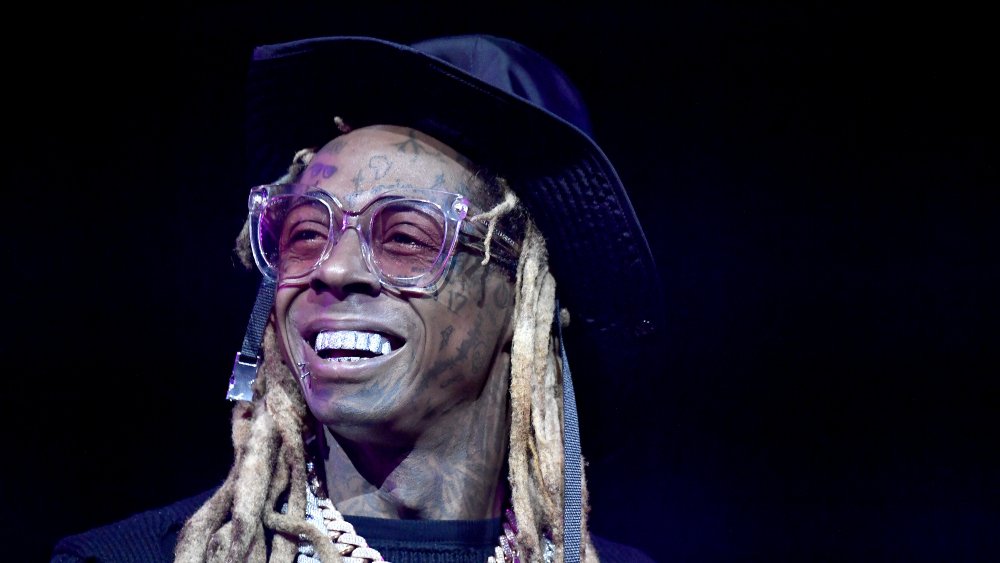 Frazer Harrison/Getty Images
Specifically, it's led to a total of $150 million in Lil Wayne's bank account, according to Celebrity Net Worth. And that fortune didn't come easy, but it began at a young age when he was still living in Hollygrove, a low-income neighborhood in New Orleans.
Just in elementary school at the time, Lil Wayne was put in the gifted program and also joined the drama club. By the time he was 8 years old, he had already composed his very first rap song. Only a few years later, according to Billboard, he signed with Cash Money Records for the first time (after which he would sign for an additional four albums), making history as the youngest member of the label at age 12.
His claim to fame began when he joined the Hot Boys, a group with Juvenile, B.G., and Young Turk. Their album, Guerrilla Warfare, and its success set him up for the chance to go solo in 1999 with his debut album Tha Block Is Hot. 
Since then, the artist has gained his share of accolades, including not only music awards, but broken records. According to Billboard, Lil Wayne recently topped Elvis Presley with his 2020 album Funeral, after which Wayne had 82 hits on the top 40 Hot 100 list under his belt.