How Normani Really Felt About Being In Fifth Harmony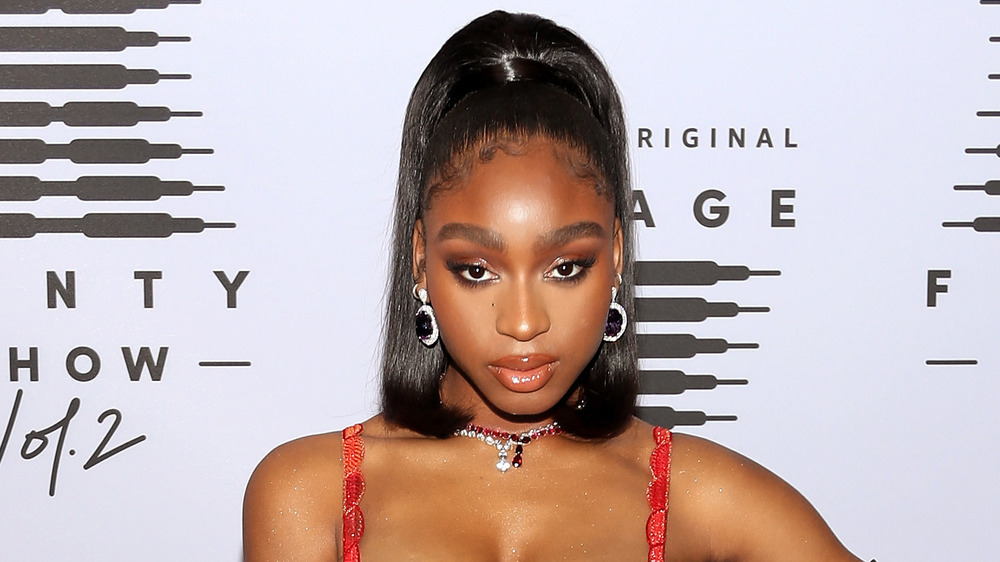 Jerritt Clark/Getty Images
Ever since fans met Fifth Harmony alum Normani in 2012, she has blossomed into a pop star in her own right. Throughout the last few years, she has scored some high-profile collaborations with Ariana Grande, Meg Thee Stallion, and Sam Smith, and carved a spot for herself as a solo artist with her 2019 single, "Motivation," which peaked at No. 33 on the Billboard Hot 100 chart. 
Of course, fans have been patiently waiting for her follow up debut solo album, which she says she is in no rush to release. "There's so much expectation that I have for myself, so adding [fans' expectations] onto that can be a lot, but it really does motivate me," she told Teen Vogue in October 2020. "I really want to create a body of work that's going to count, you know? I'm never going to get my first album back."
Interestingly enough, success did not always feel this exciting to Normani. During her girl group days with Fifth Harmony (which first consisted of Ally Brooke, Camila Cabello, Dinah Jane, and Lauren Jauregui), she faced harsh judgment as she carried one-fifth of the wildly successful group. Now, Normani has opened up about how she really felt about being in Fifth Harmony.
Normani felt like 'the other one' of Fifth Harmony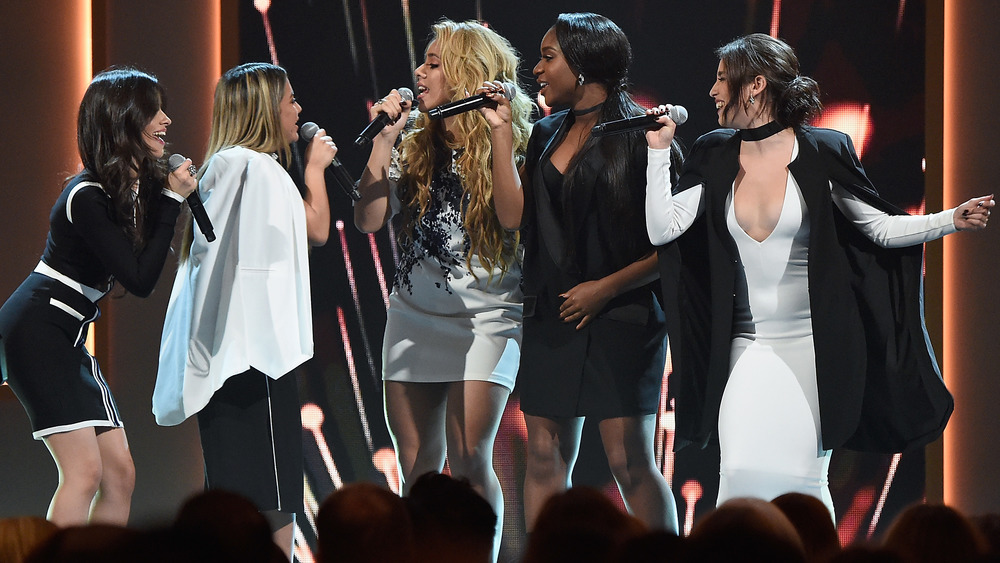 Kevin Mazur/Getty Images
In a November 2020 interview with Women's Health, Normani reflected on being overlooked by fans and professionals while in Fifth Harmony. "Having certain things happen so blatantly while also feeling like the 'other' and being so young and hearing the public compare [us] took a toll on my confidence," she shared. "For a long time, I didn't believe in myself because I didn't feel like I was given the opportunity to." Instead of relishing the success of multiple charting singles with the band, she often felt like a shadow within all the band's achievements.
Not only that, but Normani had to deal with racist remarks when people assumed she made a jab at former bandmate Camila Cabello during a 2016 interview. The drama and hate she received ultimately caused Normani to leave Twitter. In a later interview with Rolling Stone, Normani reflected on the bullying, which made her feel like "the other one in the room."
Now that Normani has gotten a break to focus on her solo career, she has learned to accept what she cannot control — like internet trolls, for instance — and focus her energy on the power she does possess.
How Normani is using her newfound strength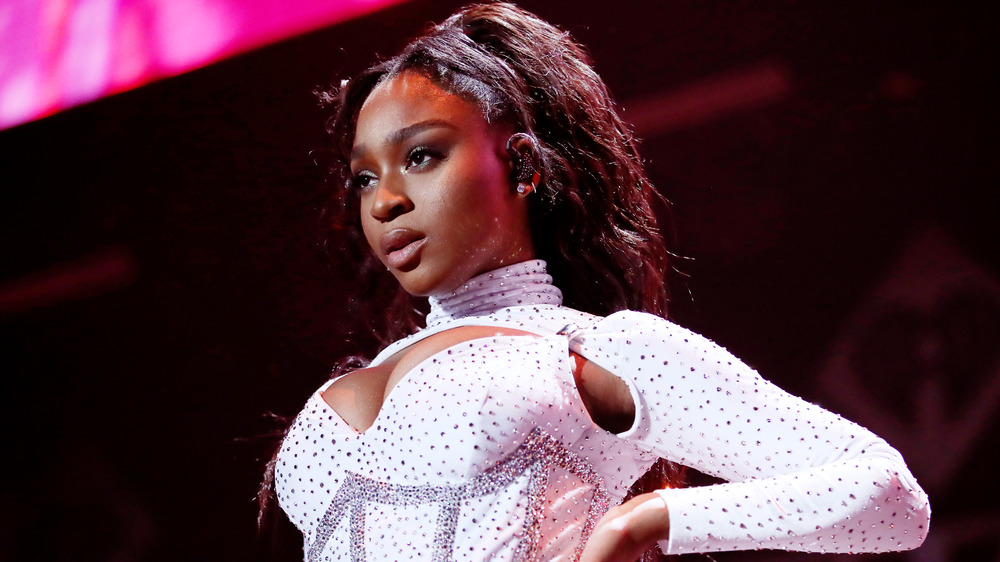 Rich Fury/Getty Images
To spread awareness about cyberbullying and help others struggling through a similar situation, Normani has become a diversity ambassador for The Cybersmile Foundation. "It's been meaningful to let people know that despite being in the position I'm in, I'm affected the same way," she told Women's Health in November 2020.
As for helping herself through the anxieties that come with being in the spotlight, the "Motivation" singer has embraced a new way of thinking. "Words of affirmation are new for me," she said. "I look at myself in the mirror and manifest and speak things that I want to happen as if they already did, as if I'm already that version of myself." According to Healthline, speaking words of affirmation can help the mind see them as fact, which will help motivate a person to follow through with the desired action. 
When Normani needs a bit more "Motivation," she loves leaning on her singer-dancer roots. Although the pandemic has made her resort to shower concerts, she yearns to get back on stage. "I don't feel misunderstood, judged, like I have to fit inside a barrier. I feel like I can be anything."