The Sad Truth About JoJo Siwa's Fame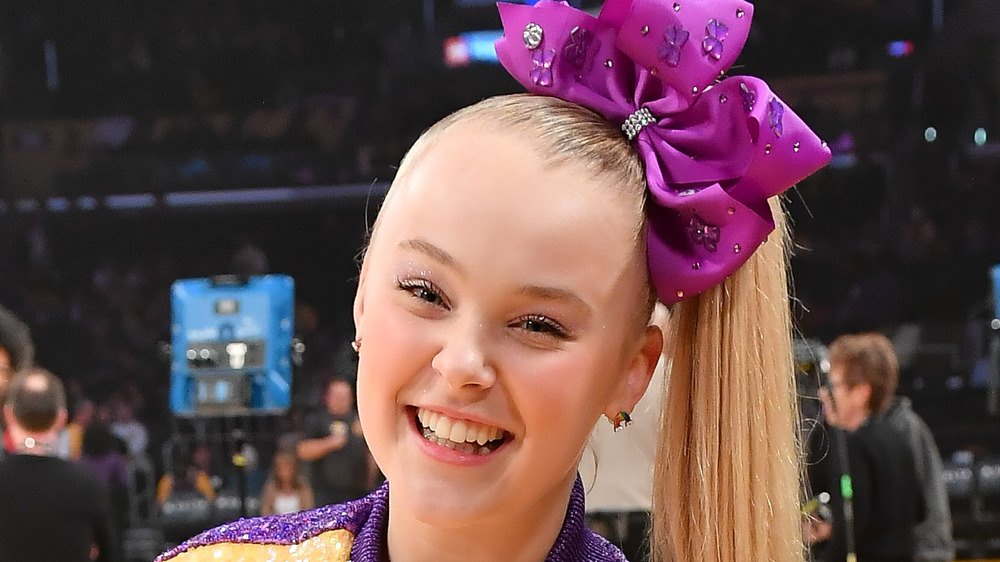 Allen Berezovsky/Getty Images
Pop star JoJo Siwa has become a household name among young girls and their parents. The Dance Moms star turned national sensation has raked in the big bucks through touring, appearances, sales of her music, merch, and more. Kim Kardashian and rapper T.I. are on the list of celebs who have paid Siwa to babysit or host their children's birthday parties. One look at her YouTube channel, and it's clear that Siwa is a superstar. 
However, appealing to her audience hasn't always been easy for the teenage sensation. She's faced criticism for her youthful branding, despite being a teenager. While speaking with Hollywire in 2018, Siwa thanked some of her haters on social media for inspiring her to keep improving. "Thank you. Because they inspire me to keep being better and to keep proving myself." 
She first appeared as a top-five finalist on Season 2 of Abby Lee Miller's Ultimate Dance Competition. She then appeared on two seasons of Miller's hit spinoff Dance Moms. As a dance instructor known for her tough approach, Miller's teaching methods have been criticized by fans as bullying toward her young students. But, who knew that bullying would come back to haunt her on TikTok?
JoJo Siwa is bulletproof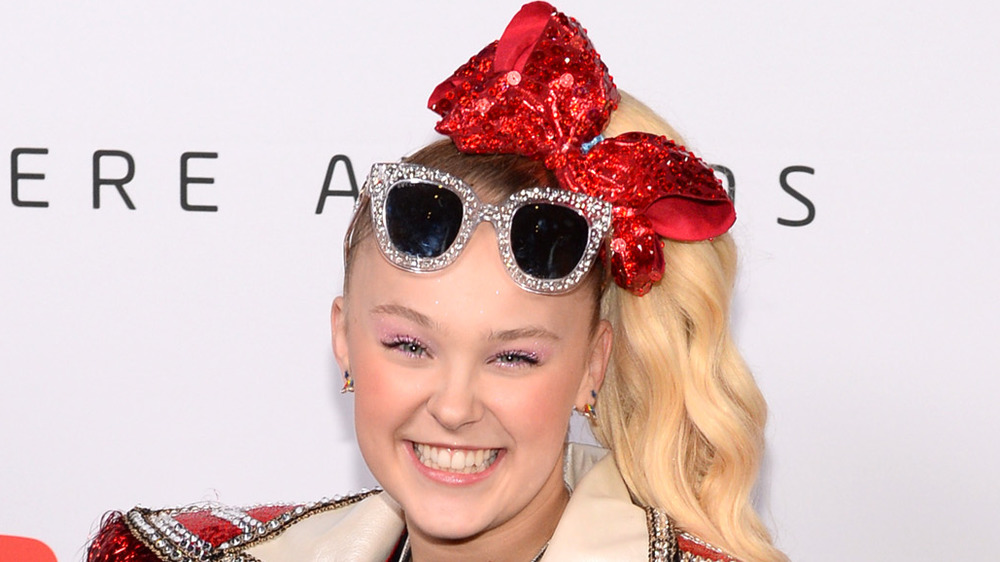 Andrew Toth/Getty Images
In August 2020, JoJo Siwa and a few other Dance Moms alums took part in the Bulletproof TikTok trend, as noted by Daily Mail. "Think you can hurt my feelings? I was on Dance Moms," Siwa captioned the clip. While her former co-stars Mackenzie Ziegler, Chloe Lukasiak, and Nia Sioux opted to call out their former dance coach Abby Lee Miller through the TikTok trend, Siwa decided to address a number of criticisms she's received from haters throughout her career. 
"And was a meme of the month Oct. 2018," she added as a caption on the video. "And get made fun of 24/7 for my hairline. And get called a giant toddler every other day. And had strangers shout out awful things to me in public all the time." At the bottom of the video, she added, "But I'm a boomerang." The caption for the TikTok video read, "Hi, I'm JoJo, and..... I've heard it all." It's clear JoJo Siwa has tough skin. Something you should probably have if you're driving a car with your face plastered all over it.