Here's What We Know About Shaan Patel's New Business Venture
Shaan Patel is one of stars the Bravo's reality show Family Karma, which showcases the lives of several multi-generational families originally from India who are now living in the Miami area. Shaan — who graduated from Rice University in 2014 and 2016 with bachelor's degrees in art and architecture — is proud to represent his Indian heritage on the show. 
In an interview with Rice News, he said of the series, "Growing up, there weren't any people of Indian descent on TV for us to watch. I think this has been a huge moment for young people of color to see something like this on TV. We're just very proud to be able to tell some of those diverse stories of Indian Americans. And we're hoping there can be more." 
During the first season of Family Karma, which aired in March 2020, Shaan lived with his parents and over 20 family members in his parent's three-house compound in Miami. However, he ultimately moved out of the family home and into a townhouse with his girlfriend to get a little space. It's hard to work together and live together. Shaan and his father, Dipak Patel, have a design, construction and real estate firm called Tanin Group. 
Things must be going quite well for Shaan and his father, as we have information on one very lucrative deal the duo landed. Keep scrolling for details.
One of Shaan Patel's luxury Miami townhomes could be yours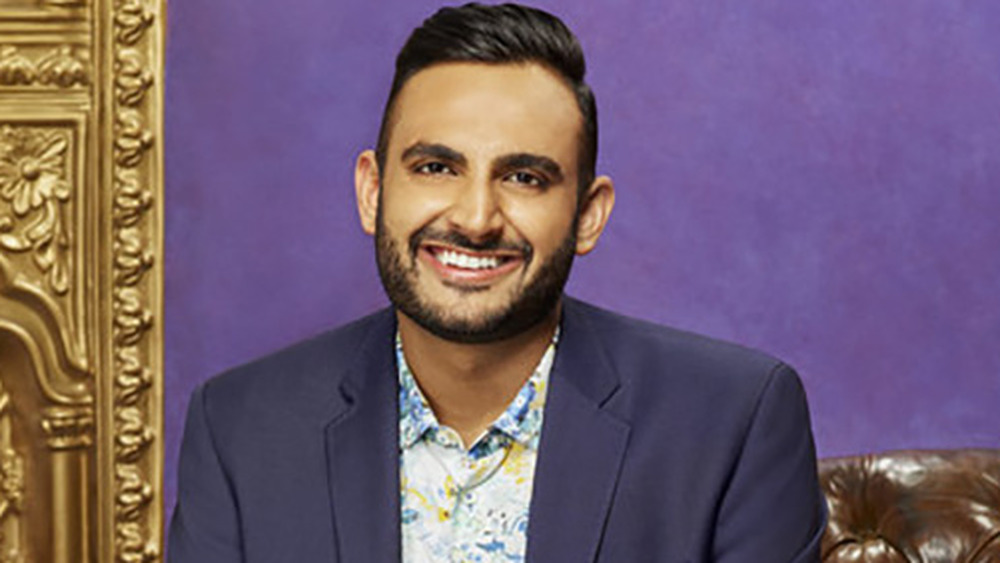 Tommy Garcia/Bravo
If you happen to live in Miami's Shenandoah neighborhood, you might be able to move into one of Shaan and Dipak Patel's new townhomes. The father and son's company, Tanin Group, landed a development deal that consists of "eight premium townhomes built in two phases." According to the company's website, "these residences with premium finishes, expansive rooftop terraces, and unique character will blow you away."
The Miami Herald reports that the first four homes are expected to be completed by July 2021, while the remaining four are planned for completion in 2022. Each townhouse will be 2,500 square feet and will feature three bedrooms, three bathrooms and high-end fixtures like Italian porcelain tile and quartz countertops, per Bravo. Plus, each home will have a 380-square-foot rooftop terrace and a one-car garage. Per The Miami Herald, the townhomes are going for $899,000, and if you want a pool, that will cost you an additional $40,000.
Family Karma fans will most likely get to witness the development and construction of the townhomes on Season 2 of the reality show, but they'll have to wait just a little while longer. While the show began filming in October 2020, Page Six reported that production did have to shut down for two weeks after a member of the production crew tested positive for Covid-19. It's too bad that Bravo doesn't produce Million Dollar Listing Miami anymore, as fans would surely have loved to have seen Shaan giving a tour of his new townhome development in a crossover episode.