The Untold Truth Of Cobra Kai's William Zabka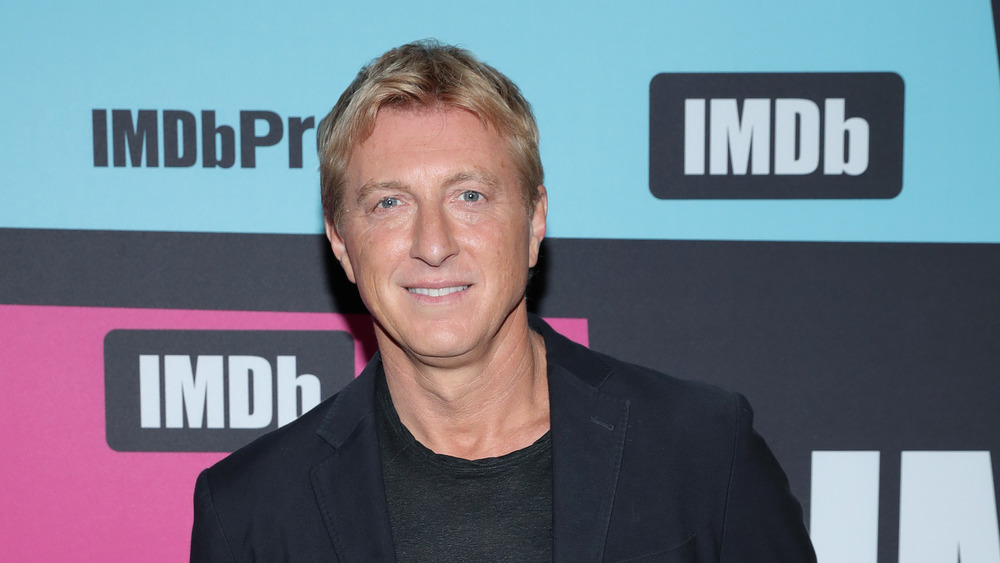 Rich Polk/Getty Images
QUIET! As Johnny Lawrence would say. Considering how much fans love his character on Cobra Kai, it's worth knowing more about the actual real-life star William Zabka. He was once known as the blonde high school bully in the hit '80s film Karate Kid. But, after teaming up with the film's lead actor Ralph Macchio for a reboot of the film into a 30-minute, 10-episode digital series in May 2018, Zabka reprised his role and evolved it into Sensei.
The spin-off takes place 30 years after the original film and follows a down-and-out Johnny Lawrence as he works to get his life in order and redeem the Cobra Kai name by reopening the dojo. Originally launched on YouTube Red in 2018, the series was fortunately picked up by Netflix and streamed to a much larger audience in 2020, as noted by Celebrity Net Worth. Zabka's return as a household name came after years of the actor perfecting his craft behind the camera as a screenwriter and director. 
William Zabka's transition in Hollywood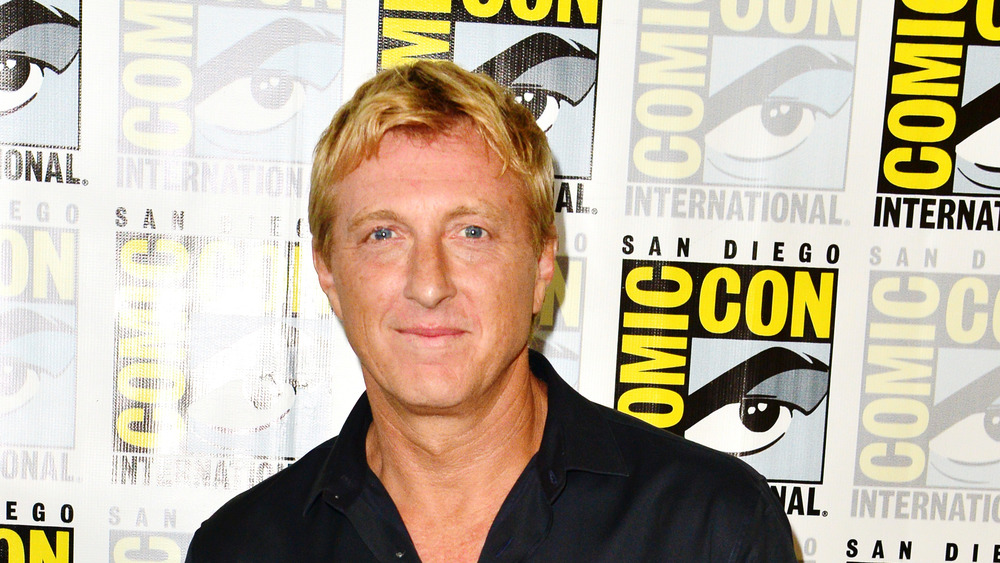 Jerod Harris/Getty Images
Born in New York City in October 1965, Williams Zabka grew up surrounded by the entertainment industry, per his IMDb bio. Both of his parents worked in the film industry, with his father working as the assistant director on The Tonight Show with Johnny Carson. After he started acting in his late teenage years, Zabka quickly landed a starring role in the 1984 box-office hit The Karate Kid.
Throughout the '80s, Zabka appeared in a number of films and television shows, including Just One of the Guys (1985), Back to School (1986), and The Equalizer (1986-1989). But by the '90s, Zabka took a pause from the front of the camera to study filmmaking. His hard work paid off after he was nominated for an Academy Award for his short-film Most (The Bridge) in 2004. 
In addition to film, Zabka has directed a number of music videos, including No More Kings' 2007 video for "Sweep The Leg," where he played a version of himself obsessing over his role in The Karate Kid. One year after making the video, Zabka married his fiancé Stacie Zabka. The couple share two children together and do a great job at keeping their personal life private. Not much is known about where the family lives, but Cobra Kai does takes place in The Valley, so it's likely Zabka isn't too far from the Los Angeles area.