How Old Is Daniel LaRusso From Cobra Kai And Who's His Wife In Real Life?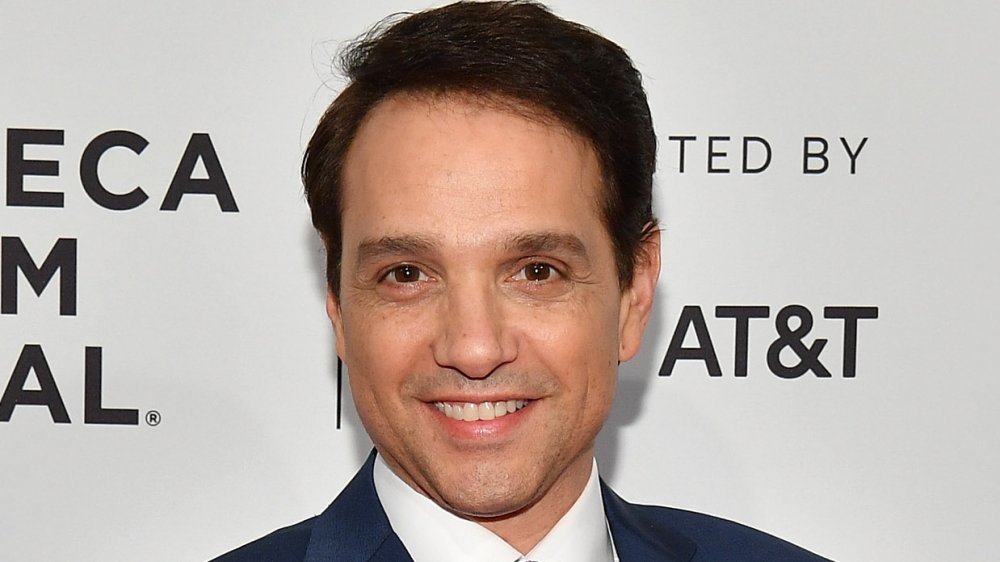 Dia Dipasupil/Getty Images
After spending two seasons on YouTube Red, Cobra Kai was acquired by Netflix in June 2020. Following the platform shift, the series, which is based on The Karate Kid, went from an "obscure hit to the #1 show in America," per Forbes. As of this writing, Season 3 is set to drop in January 2021. Needless to say, members of the series' growing fan base surely have a reminder "waxed on" their calendars. 
Perhaps on the best aspects of Cobra Kai is that it brought back many of the beloved 1984 film's main characters, namely Johnny Lawrence (William Zabka) and Daniel LaRusso (Ralph Macchio) and their rivalry. Macchio first stole fans' hearts as Mr. Miyagi's star pupil, appearing in three Karate Kid films before retiring the part for decades. In 2018, he triumphantly returned to the role for Cobra Kai ... as a Karate Adult! Yup, both he and Zabka, who once sparred in the original flick's climax, put their uniforms back on much to the delight of viewers.
So now that Macchio is back on our screens, fans are wondering about the star's personal life. Who is he married to and how old is he anyway? It's been a while since the first film, no? Scroll down to find out Ralph Macchio's age and who his wife is. 
Ralph Macchio started dating his future wife in high school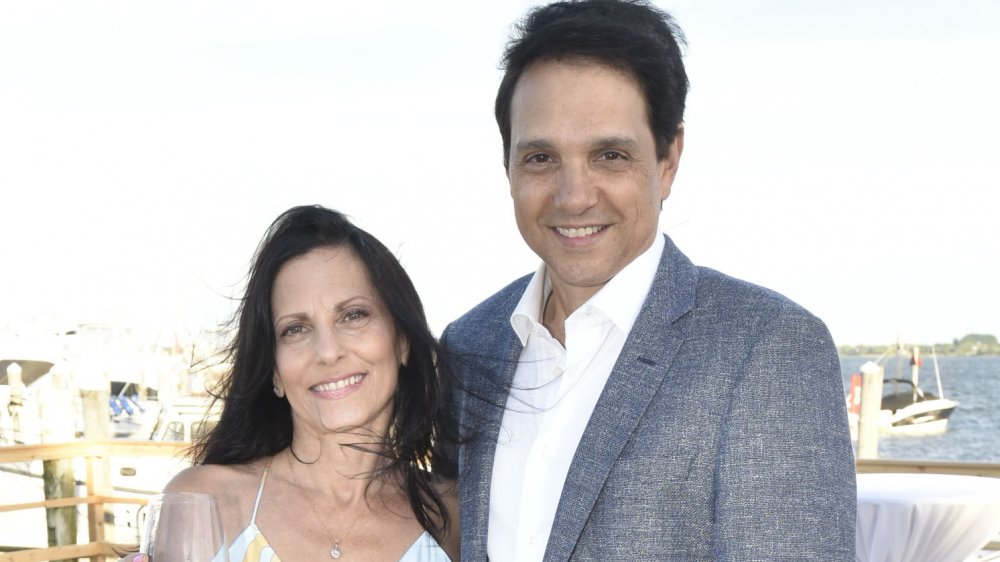 Eugene Gologursky/Getty Images
So how old is Ralph Macchio (a.k.a Daniel LaRusso) and who is he married to? Well, it's been more than three decades since Ralph Macchio first embodied the Karate Kid, and, as of this writing, he's 59 years old. As it turns out, he knew his wife long before he became a household name in the '80s. On an episode of Live with Kelly and Ryan in 2019, Macchio shared that he was around 15 years old when he met future wife Phyllis Macchio (née Fierro). They were introduced at his grandmother's house during his cousin's Sweet 16. The pair wed in 1987, three years after The Karate Kid premiered, but they knew it was destiny from the start. 
"From the earliest days as teenagers, we've just believed that this was meant to be," Macchio told Men's Journal. "Even at the toughest times, that is what we believe: that we are meant to be together. I don't think we are just saying that to get through — I think it's the truth." He added, "my wife and two children [Julia and Daniel Macchio] — they provide the support, the love, the unconditional everything." 
Although Ralph Macchio honored his wife with a performance on Dancing with the Stars in 2011, that's seemingly the closest she's come to fame. Phyllis studied at SUNY's Stony Brook School of Medicine and became a nurse practitioner. It sounds like a trophy-winning love story!