The Real Reason Kelly Osbourne Is Wearing An Eye Patch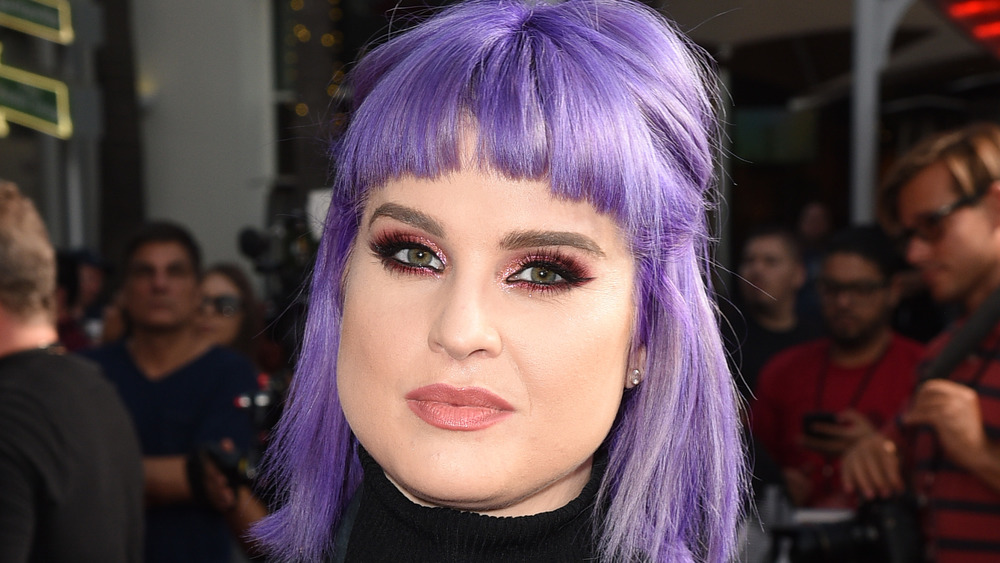 Joshua Blanchard/Getty Images
Kelly Osbourne is known for her keen eye for style and daring fashion looks and has even made headlines for her physical transformation. In August 2020, Osbourne confirmed her weight loss in an Instagram comment to The Real co-host Jeannie Mai's mother, who told Osbourne she looked slimmer. "That's right mamma Mai I lost 85lbs since I last saw you. Can you believe it?" Osbourne replied (via People).
The weight loss was the result of a mental shift for the singer and actress, during which she realized she needs to do more things for herself. "In the past I lost weight for social acceptance. This time... I did not lose weight [for] anyone but myself and it feels great!!!" She enthusiastically shared in an Instagram post. "If you too are on a path transformation before you do anything... you have to learn to love yourself."
Now, her physical appearance has made headlines once again, but this time for a peculiar reason: she's wearing an accessory that one would typically find on a pirate. Here is the real reason Kelly Osbourne is wearing an eye patch.
Kelly Osbourne had an oops moment
Kelly Osbourne had a small makeup-related accident when getting ready for a busy day in November 2020, and she shared the aftermath on her Instagram Story. "When your makeup artist says, 'Don't move,' don't move. Don't move at all," she said (via Entertainment Tonight), covering one of her eyes with her hand. "I'm currently on my way to the eye doctor because I scratched my f**king eyeball on a mascara wipe." Oops.
Her makeup artist was reportedly in the car on the ride to the hospital and apologized, but Osbourne insisted that the incident was due to her own wrongdoing. "It was my fault! It really was my fault. I moved right into it," she admitted. "I really hope I get an eyepatch because that would be a f**king look," she added. Osbourne got exactly what she wanted, because she later posted a video to her Instagram sporting both a protective face shield and an eye patch. "All I can say is 2020," her caption read.
It seems that Osbourne is taking the injury lightly, and has just added it onto the pile of chaos that 2020 has been. Who knows, maybe she will use her eyepatch as inspiration for her next design!