Tobey Maguire And Wife Jennifer Meyer Split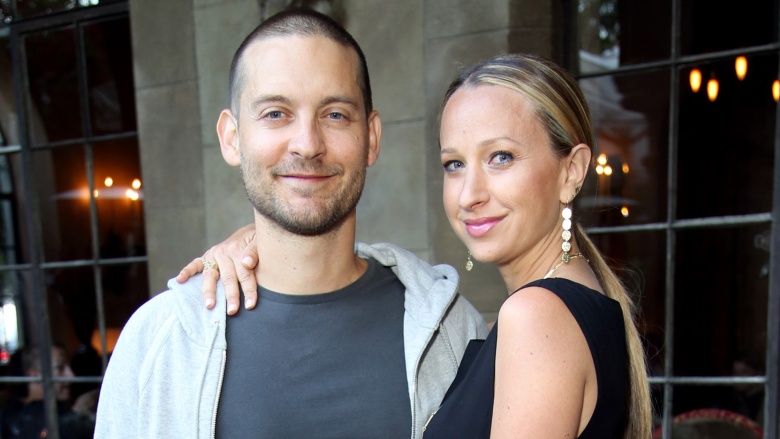 Getty Images
Tobey Maguire and longtime wife Jennifer Meyer are done. The pair confirmed their separation on Oct. 18, 2016, which shocked the world, as there hadn't even been whispers of marital discord for the low-key pair.
"After much soul searching and consideration we have made the decision to separate as a couple," Maguire and Meyer told People in a joint statement. "As devoted parents, our first priority remains raising our children together with enduring love, respect and friendship."
Maguire and jewelry designer Meyer met in 2003 and married in an intimate ceremony in 2007. They are parents to daughter Ruby, 9, and son Otis, 7.
A source told Us Weekly the decision to split "was not sudden" and that "there was no drama." "They are committed to remaining friends for their children and wanted to wait to make sure of that," the insider said. "They went back and forth on this decision but realized this is where the relationship is and they simply grew apart."
Sources have speculated that Maguire, who hasn't had a starring role since 2014, may want to put his career first, which contributed to the demise of the marriage. "I moved around so much and I've continued that in my career. I'm an actor—we go away for a few months and set up our world. And I want my kids to stay in school and make their friends and do all that," he told the Guardian in 2013. "But I also appreciate traveling and having different experiences. And though I don't mind the idea of making some sacrifices, I also want to go pursue my career at the same time. I try not to make decisions based on conditioning."