59% Of People Prefer This Reality TV Dating Show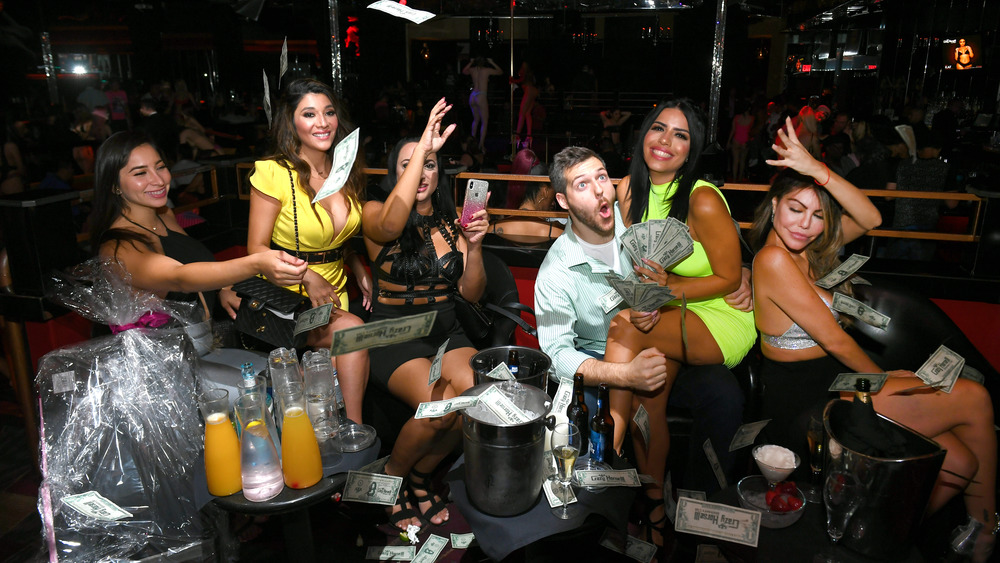 Bryan Steffy/Getty Images
Considering its massive popularity, you might think the Bachelor franchise is the most popular reality dating show. But among fans who watch multiple reality dating series — hey, no shame! — it turns out there's a clear favorite, and it's not hosted by Chris Harrison. Nicki Swift surveyed 29,000 people worldwide in a YouTube poll, and a whopping 59% named 90 Day Fiancé as their favorite reality dating show.
When asked "What's the best reality dating TV series??," 59% of poll respondents said 90 Day Fiancé, while just 16% said the next-most-popular choice, Netflix's Love Is Blind. And while 15% of poll respondents listed The Bachelor as their favorite reality dating show, only 8% listed The Bachelorette as their favorite choice. And underdog Terrace House pulled in just 2% of the poll respondents' favor. "90 Day Fiancé [is] more like a prime time drama than a dating show," one YouTube commenter wrote on Nicki Swift's poll. Now that sounds like a show worth watching!
So, why is 90 Day Fiancé so popular? Well, for starters, it has a premise you really can't find anywhere else. If you haven't seen the show yet, here's what to know.
90 Day Fiancé is based on an actual U.S. protocol
For U.S. citizens engaged to people who aren't citizens, the foreign partner has to get a K-1 Visa. The non-immigrant visa gives the couple 90 days to live in the U.S. and plan their wedding ceremony, after which the spouse will become a permanent resident of the country.
90 Day Fiancé plays off this concept, following couples that include one American citizen and one foreign fiancé(e). The show's seven seasons (Season 8 starts in December 2020!) have featured plenty of drama, including a number of arrests. But many of the 90 Day Fiancé couples are still together, and the show gives viewers insight into a process they might not have experienced or known about otherwise. In fact, 90 Day Fiancé is so successful that there are multiple spinoffs from the show, including What Now?, Before the 90 Days, Happily Ever After?, Pillow Talk, The Other Way, and even a coronavirus-inspired spinoff called Self-Quarantined.
While we can't imagine shows from the Bachelor franchise are going away anytime soon, 90 Day Fiancé might just be that underrated hit that you should check out if you haven't already.