The Truth About Camilla Belle And Taylor Swift's Feud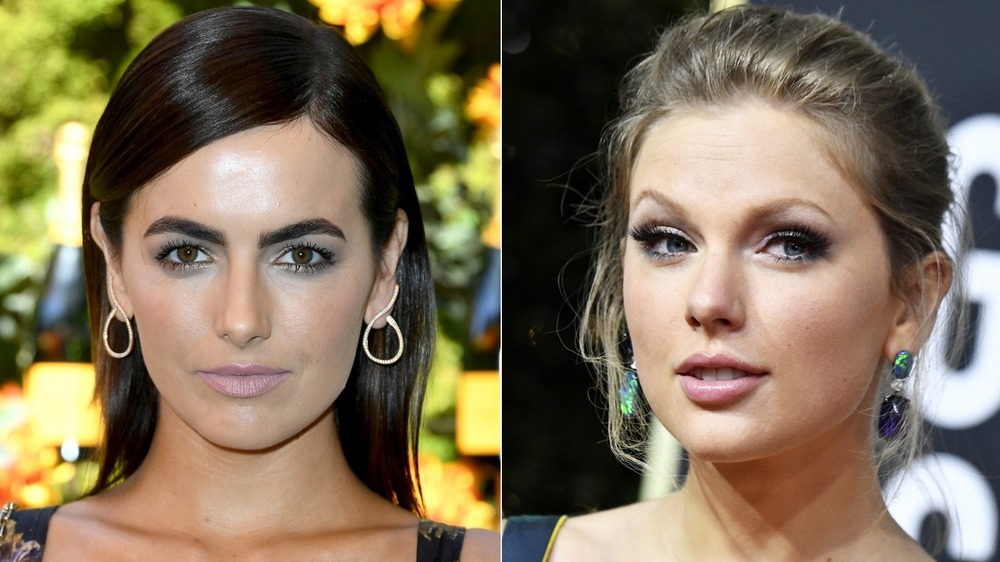 Frazer Harrison, Frazer Harrison/Getty Images
Country darling-turned-pop phenom Taylor Swift is known for her blonde hair, trademark red lip, and ability to turn a lyric into a weapon (mostly at the expense of exes who may or may not have wronged her). On the plus side, it's a tactic that's brought us many a break-up bop, like "We Are Never Ever Getting Back Together" and "Forever & Always." It's also given "Swifties", aka hard-core Taylor Swift fans, plenty of opportunity to do some digging and uncover which relationship inspired which song. The moral of the story here is don't break Swift's heart, or else she'll use the failed relationship as fodder for a Grammy award-winning hit. 
But Swift is known for dissecting more than just former flames in her music. According to PopSugar, the star's sixth studio album, Reputation, is packed with references to rapper Kanye West. (The pair's infamous feud dates back to the 2009 VMAs, after West interrupted Swift on stage.) Lyrics like "I'll be the actress starring in your bad dreams," which alludes to West's song "See You In My Nightmares," proves that Swift is still not over their beef. But besides West and his wife Kim Kardashian, Swift also has "bad blood" with plenty of others in the entertainment industry, including singer Katy Perry and actress Camilla Belle. Here's the truth about Belle's feud with Swift.
Camilla Belle dated one of Taylor Swift's ex-boyfriends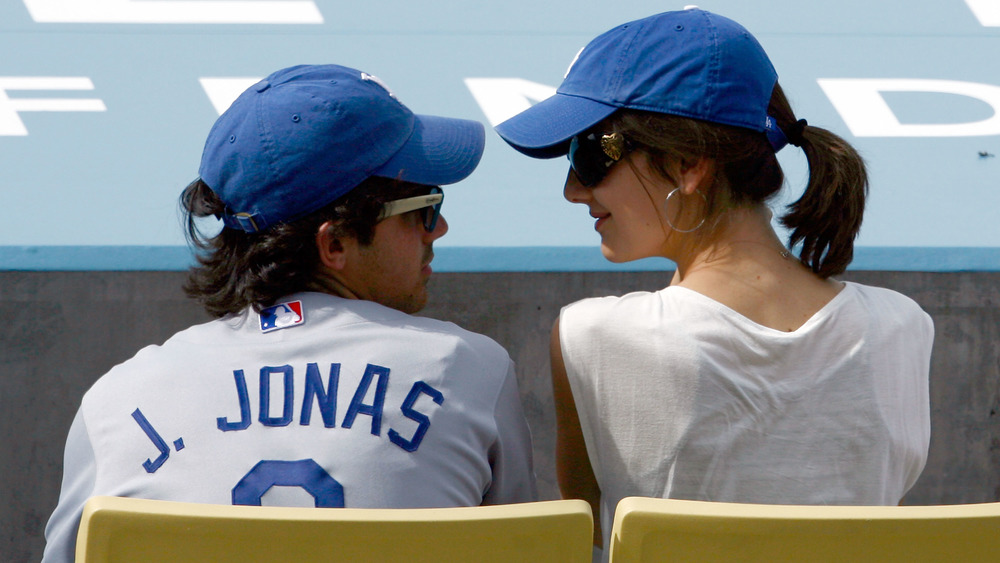 Jeff Gross/Getty Images
In 2008, Taylor Swift briefly dated boy band member Joe Jonas, though their relationship ended on a sour note. After Swift claimed that Jonas broke up with her "in a 27-second phone call," Jonas defended himself by insisting he was not the one to abruptly hang up, according to People. "I called to discuss feelings with the other person," he wrote on the Jonas Brothers' MySpace page at the time. "Those feelings were obviously not well received. I did not end the conversation. Someone else did. Phone calls can only last as long as the person on the other end of the line is willing to talk."
Jonas quickly moved on with actress Camilla Belle and Swift didn't take it well, penning her hit song "Better Than Revenge" as a thinly-veiled slam against Belle. Though Belle wasn't mentioned by name, the line, "She's an actress, she's better known for the things that she does on the mattress," had fans putting two and two together. Jonas and Belle parted ways in 2009, and the singer went on to wed Game of Thrones star Sophie Turner, but it seemed the damage between Swift and Belle had already been done.
Camilla Belle clapped back (sort of) on social media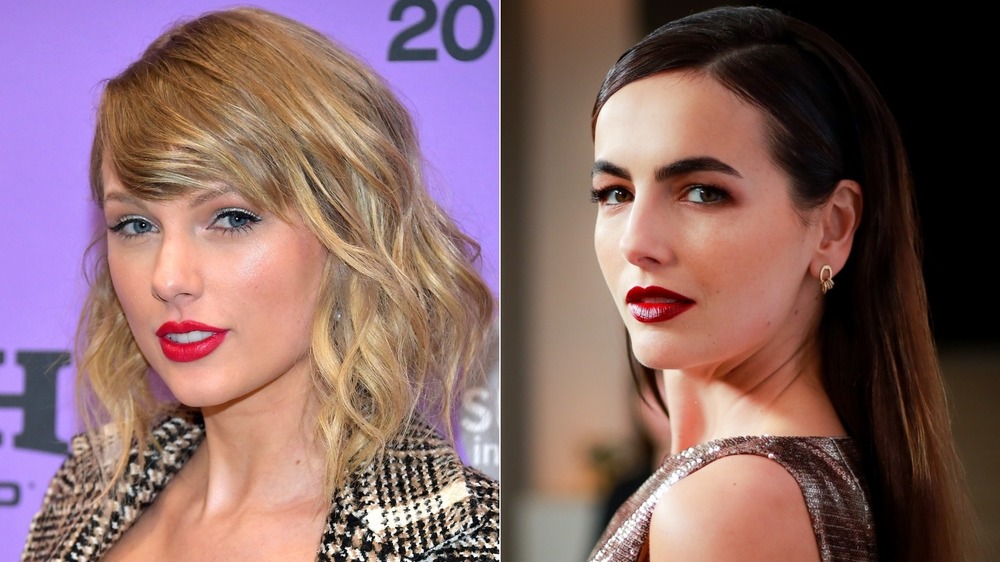 Neilson Barnard, Rich Fury/Getty Images
While Camilla Belle never addressed those Taylor Swift lyrics directly, she made her feelings known by taking subtle jabs at the singer on social media. After rapper Nicki Minaj complained in 2015 that the MTV VMA nominations solely focus on women with "slim bodies," Swift took the tweet to be about her and lashed out, writing, "I've done nothing but love & support you. It's unlike you to pit women against each other." As the two hashed it out, Belle threw her support behind Katy Perry, who shaded Swift with the tweet, "Finding it ironic to parade the 'pit women against other women' argument about as one unmeasurably capitalizes on the takedown of a woman."
And the plot thickens! In the wake of Swift and Kanye West reigniting their feud in 2016, Belle added her two cents to the controversy. Her comments came after West's wife, Kim Kardashian, posted a Snapchat video proving West and Swift had discussed his song "Famous" before it dropped, despite Swift's claims to the contrary. ("Famous" features the lyric, "I feel like me and Taylor might still have sex. Why? I made that b***h famous.") "No need for revenge. Just sit back & wait," read a quote that Belle posted to her Instagram. In this case, maybe it's safe to say that what goes around, comes around.