The Reason Why Amy Schumer Can't Stand Jenny McCarthy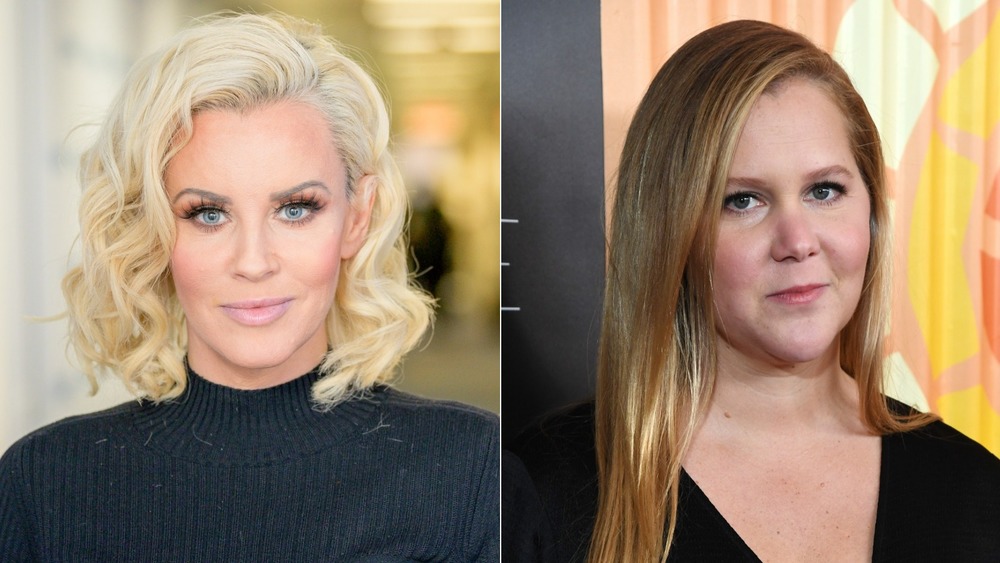 Roy Rochlin, Kevin Mazur/Getty Images
Amy Schumer has legions of fans across the globe, but not everyone loves the comedian and I Feel Pretty star. Jenny McCarthy and Schumer have beef that goes back years, and it does not look like they will be making nice anytime soon.
From Schumer accusing McCarthy of "bullying" Tara Reid in 2016, to the comedian creating Inside Amy Schumer sketches about the Masked Singer panelist, there's a lot of drama to unpack here. But Schumer has never been one to shy away from drama. (Remember her Formation video and the backlash that ensued?)
In the case of Schumer and McCarthy's apparent feud, though, it's a bit one-sided. McCarthy has not said much about Schumer over the years, and she does not seem to have responded to Schumer's public defense of Reid. Here's what you need to know about the two stars' beef. (Let's just say, it does not seem likely that the comedian will appear on The Masked Singer, to say the least.)
Amy Schumer said Jenny McCarthy was 'rude' to Tara Reid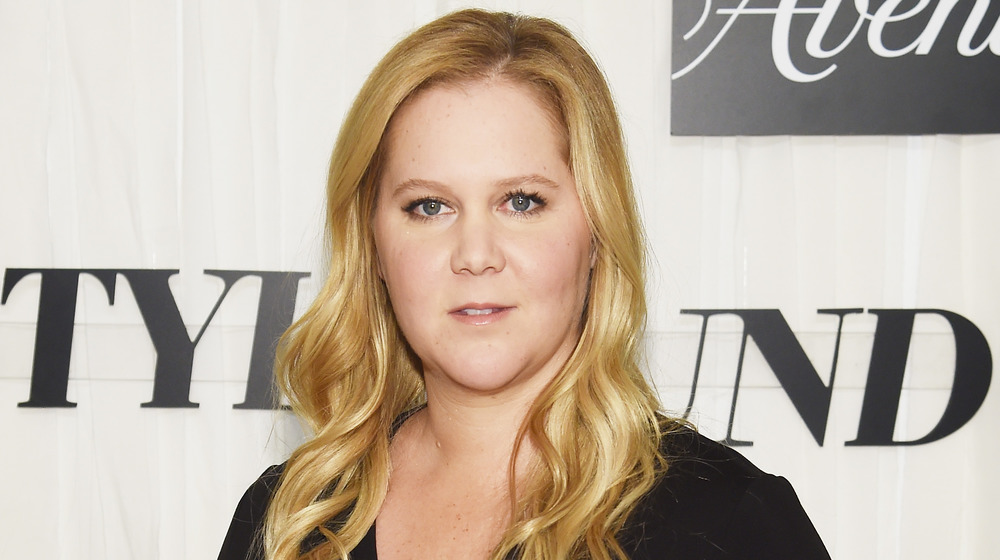 Dimitrios Kambouris/Getty Images
In a 2016 appearance on the Opie with Jim Norton radio show, Amy Schumer seemed to bring up the Tara Reid-Jenny McCarthy situation unprompted. For those unfamiliar with the situation, Reid had gone on Sirius XM's The Jenny McCarthy Show to talk about Sharknado 4, but McCarthy asked Reid about plastic surgery and Marriage Boot Camp: Reality Stars instead. Many fans praised Reid for walking out on the interview, and Schumer was one of them.
"You know who I want to call out, my favorite thing to do? How rude Jenny McCarthy was to Tara Reid," Schumer said to Norton. Schumer added that, while she had never met Reid or McCarthy, the latter apparently "wasn't nice" to another friend of hers, so she already had a bone to pick with the noted anti-vaxxer. "Why wouldn't you just be nice to each other?" Schumer said, referring to McCarthy's comments to Reid. "It really seemed like she was just bullying her."
Reid, for her part, reflected on the 2016 McCarthy interview during a July 2020 interview with TooFab. "She had such a meanness and a cold heart in her," Reid said of McCarthy. "I saw Amy Schumer stuck up for me and I thought that's a cool girl. That was awesome, that made me feel good. After that, to think Amy Schumer stuck up for me was awesome, that was a good thing to come out of that one." Schumer may not be friends with McCarthy, but she and Reid have each other's backs.
'Inside Amy Schumer' featured a sketch that called out Jenny McCarthy
Jenny McCarthy has become infamous for her comments about autism and vaccines — for the record, there's no link between the two — and Amy Schumer poked fun at her for it on her Comedy Central sketch show. In a 2015 sketch called "Doggy Daycare," which predated Schumer's comments about McCarthy and Tara Reid, one dog parent says that she "didn't get [her dog] vaccinated because Jenny McCarthy said it can cause pawtism."
"This past season of the TV show, Season 3, I was just, you know, she really wasn't nice to my friend Rachel. So I was just like, 'Let's just go after Jenny McCarthy all season,'" Schumer told Jim Norton in 2016. "She hates me, obviously."
But, in addition to McCarthy's comments about Reid and her beef with Schumer's friend Rachel, there's one more factor at play here. Tammy Pescatelli, who accused Schumer of stealing jokes (and later apologized), talked about the accusation on The Jenny McCarthy Show, too. Being accused of plagiarism is a career deal-breaker, so it's no surprise that Schumer would be irritated with McCarthy for giving the conversation a platform. Celebrity feuds are nothing new, and Schumer and McCarthy will probably never get over their differences. But that does not seem to bother either of them one bit.