Newly Single Tobey Maguire Has Been Partying With Leonardo DiCaprio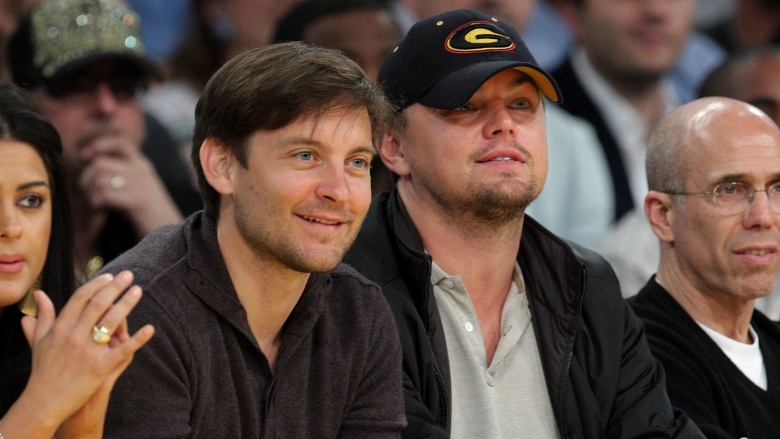 Getty Images
Well, that didn't take long.
Just one day after Tobey Maguire and Jennifer Meyer announced they were divorcing, sources for Page Six revealed that the 41-year-old star of Spider-Man has been hitting the Los Angeles club scene "for months" with longtime friend Leonardo DiCaprio.
"Tobey was out in LA at all these hot spots ...," the source said. "It looked like he was following in [supermodel maven] Leo's footsteps ... Tobey hasn't been known to date those types of girls in the past. But he has been all over LA lately. It looks like Leo's rubbed off on him."
Another source downplayed the events, revealing that Meyer is well aware that her soon-to-be-ex-husband has been out partying. "It's not a secret—Jen knows. Jen goes out, too. These two people are the best of friends, there is no third party involved and there is no animosity," the source said. "He's just going to clubs with Leo—that's what's happening."
Maguire and DiCaprio have been friends for decade. In the '90s, they went out so much, they earned the nickname—well, you can read it here for yourself.
Maguire and Meyer met in 2003 and married four years later. They have two children together.
"After much soul searching and consideration we have made the decision to separate as a couple," the couple revealed in a joint statement on Oct. 18, 2016. "As devoted parents, our first priority remains raising our children together with enduring love, respect and friendship."