Shep Rose Isn't A Fan Of This Relationship On Southern Charm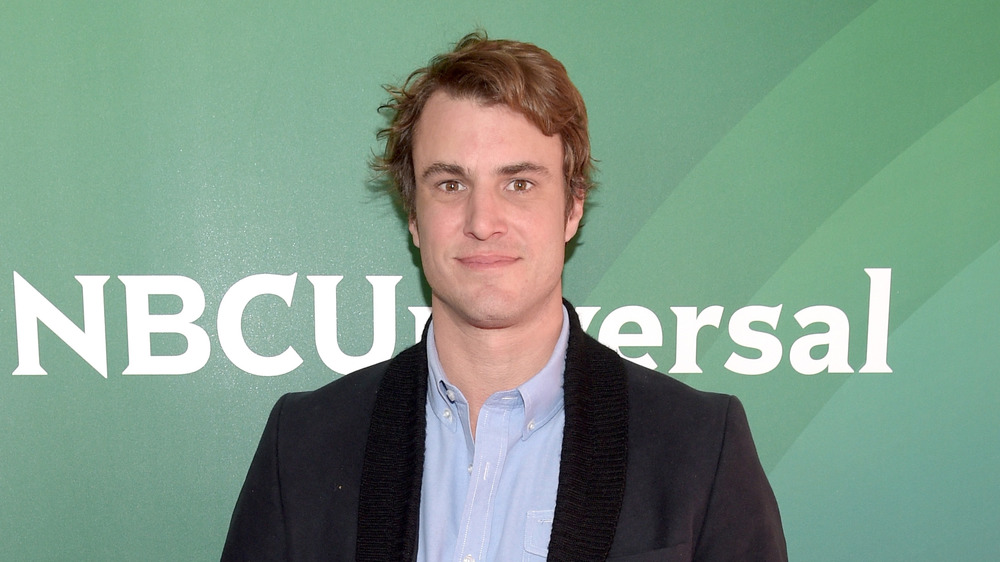 Jason Kempin/Getty Images
It's no secret that Southern Charm's Shep Rose has a lot of opinions about his friends' lives. Whether he's trying to call out Craig Conover about his bar exam application or chiding Kathryn Dennis about her behavior at Patricia Altschul's parties, Shep always seems to have something to say. He's unafraid to do something about it, either. After his plots to break up Austen Kroll and Madison LeCroy in Season 6, it seemed like Shep had turned over a new leaf, but if the beginning of Season 7 is any indication, he's still not done picking at the pair's relationship. 
In Season 6, Shep instigated drama by bringing the girl, who was reportedly present while Austen was cheating on Madison, to a party that Patricia threw. Later in the season, Shep called Madison "white trash," and consistently questioned her motives surrounding being with his buddy. Season 7 opens up with Shep inviting a man with whom Madison reportedly had a one-night stand while she and Austen were broken up. The situation devolved into an argument between Shep and Madison, with her questioning his intentions. Shep swears he doesn't care about the couple anymore, but he sure does have a lot to say about it. 
Shep won't leave Austen and Madison alone
Shep Rose just will not let Austen Kroll and Madison LeCroy live. "We're all sort of sick of the whole, 'what are you guys?' What the hell? Can you define yourselves? Can you define your relationship?" he asked ET (via KTVB7). "At a certain point, is it Madison or is it Austen? It takes two to tango. So, yeah, she might have him wrapped around his finger, but he's the idiot that's wrapped around the finger, and he allows himself to be whatever it is that he is to her."
He added that he thinks that Madison is playing his friend and that it's his job to make sure Austen knows. "Here's the dilemma: If you hear something about our friend who's in a relationship, whether it be him, her, anybody, do you tell them or do you keep your mouth shut?" Shep wondered aloud. "I think a real friend tells, but Austen doesn't even know if he wants to be told. It might just be rumor, right? But if people are talking about it, what do you say? What do you do? How good of friends are you? Do you want to get involved? And I don't want to get involved, but then my friendship overrides that sometimes, you know?"
Long story short, expect plenty more jabs from Shep at Madison. Hopefully, Shep doesn't let them ruin the friendship that he and Austen have built.