Why Warren G Is Not A Fan Of Garth Brooks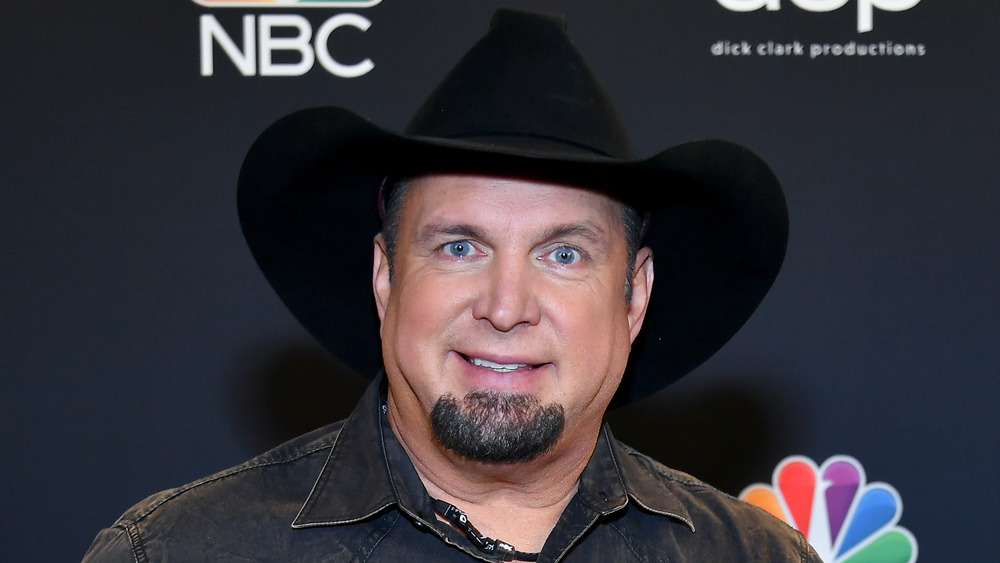 Amy Sussman/bbma2020/Getty Images
Warren G took issue with Garth Brooks over one letter of the alphabet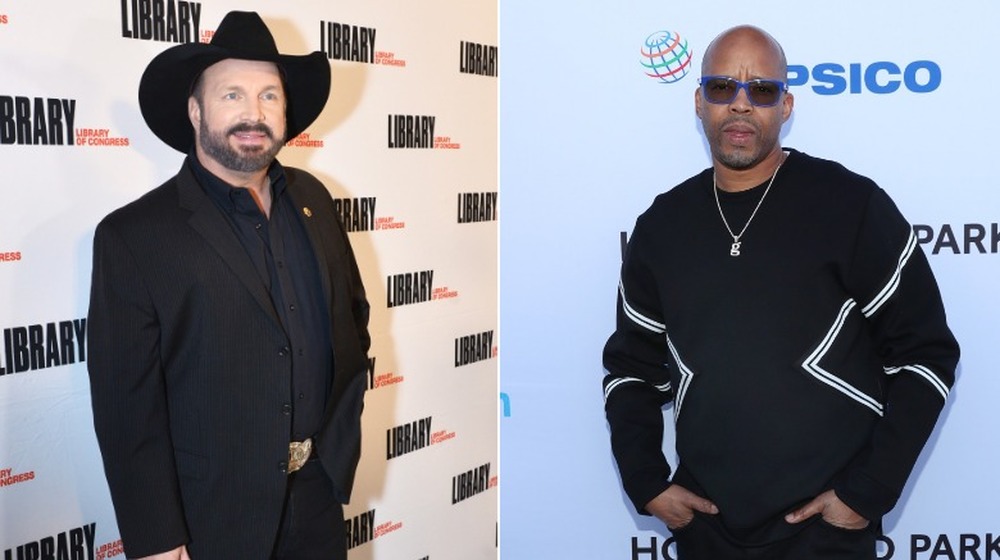 Shannon Finney, Rich Polk/Getty Images
Talk about a weird feud! In October 1997, the Associated Press reported that Warren G (whose full name is Warren Griffin III) had decided to sue Garth Brooks for exclusive rights to a single letter of the alphabet. We're not kidding. According to the Associated Press, the rapper filed a "federal trademark infringement lawsuit" claiming that the stylized, lower-case 'g' which the country star had used on his '97 tour was too similar to the letter he had been using on albums and merch for years.
Warren G's lawyer, David Cordrey, claimed that fans of his client could be easily misled into buying Garth Brooks merch because of how similar the two 'g's were. "It's almost exactly the same," Cordrey argued, adding, "It dilutes the value of the trademark." The rapper asked for "unspecified damages" and for Brooks to be forbidden from using the letter again. Meanwhile, Brooks' lawyer, Russell Jones, claimed that the lawsuit was "without merit" because Warren G's trademark is "a stencil 'g' with the words 'funk music' on it [while] Mr. Brooks' is a 'g' with a circle around it and no other words." Interesting. 
How did Warren G's legal battle with Garth Brooks end?
Michael Loccisano, Greg Doherty/Getty Images
Shortly after Warren G filed his trademark infringement suit in a Los Angeles Federal court, Garth Brooks clapped back with his own countersuit claim, which he filed in Nashville. However, jump to March 1998 and the le-g-al dispute came to an end in an anti-climactic fashion when both parties agreed to an undisclosed settlement, according to E! News. The final verdict allowed the "Friends in Low Places" singer to continue using his version of the 'g' (one appearing inside a circle) while letting Warren G hold onto his trademarked version with the words 'funk music' next to it.
Perhaps more bizarre than the entire five-month ordeal was Brooks' final statement on the matter in which he told fans (via E!) that he had "learned from Warren G and [his manager] Wron G that the letter 'g' has a special significance to them and to some members of their community in that it symbolizes kids and young people who have risen above drugs and violence and who are worthy of respect because of their positive contributions to the world." And seeing as he would continue using the letter moving forward, he added that, "knowing how much the symbol 'g' means to Warren, I will strive to reach the standard that the g represents to him and to his community."