The Untold Truth Of AnnaLynne McCord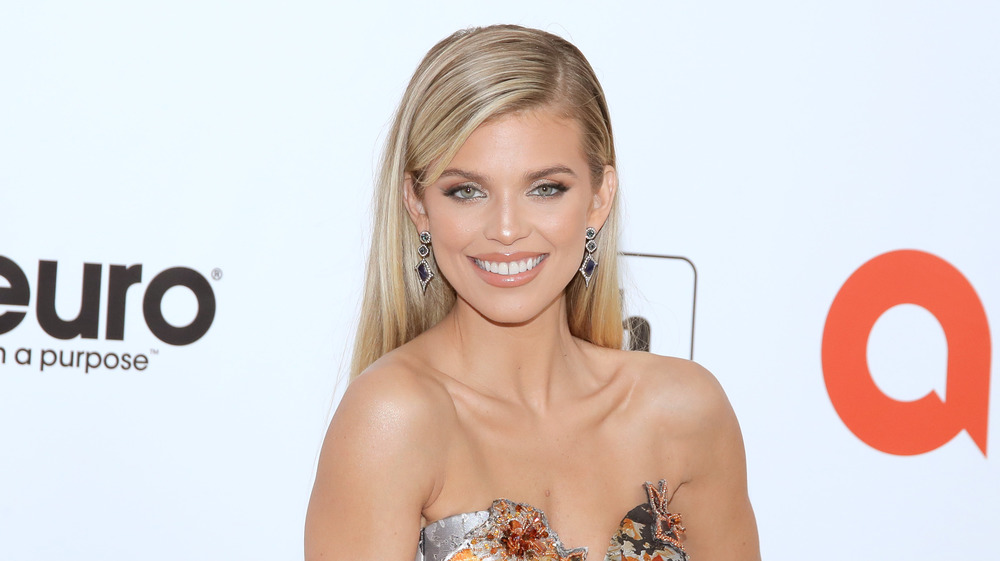 Jemal Countess/Getty Images
AnnaLynne McCord was already a successful model when she began pursuing her ultimate dream of becoming an actor, and as her IMDb credits demonstrate, it didn't take long for her to make her mark. She landed guest roles on such TV series as Cold Case, CSI: Miami and Ugly Betty, and after being a series regular in short-lived drama American Heiress, she was on Nip/Tuck. Her performance as the conniving Eden Lord secured her spot on Hollywood's radar.
Then, there was a starring role in 90210, The CW's highly anticipated reboot of iconic teen drama Beverly Hills, 90210, with McCord spending five seasons playing Naomi Clark until the series' cancellation in 2013. Subsequently, she's appeared in such TV series as Dallas, The Night Shift, Secrets and Lies and Let's Get Physical, along with feature films including American Skin, Excision and Scorned.
Along with her day job as an in-demand Hollywood actor, McCord has also established herself as a humanitarian and activist, as well as using her celebrity to become a powerful voice for survivors of sexual assault. She's been part of the Hollywood firmament for well over a decade, yet there's a lot about this multitalented actor that fans may not realize. Read on and discover the untold truth of AnnaLynne McCord.

If you or someone you know has been the victim of sexual assault, you can call the National Sexual Assault Hotline at 1-800-656-HOPE (4673) or visit RAINN.org for additional resources.
AnnaLynne McCord wrote about her sexual assault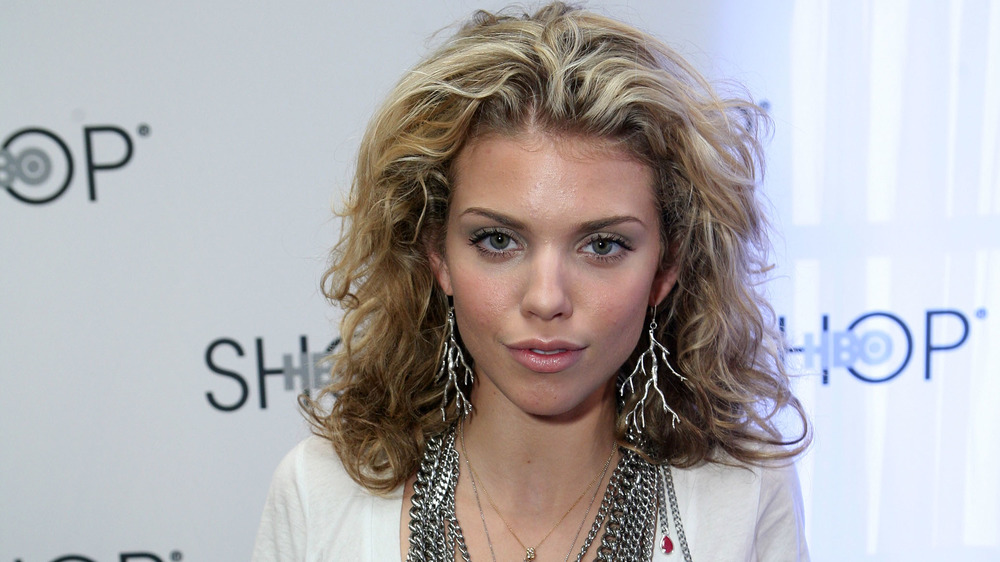 Rebecca Sapp/Getty Images
In 2014, AnnaLynne McCord went public with a painful piece of her past in an essay for Cosmopolitan, revealing she'd been raped.
Then 26, she wrote about a childhood filled with "abuse" had left her primed for subsequent relationships with men that proved to be "dark and violently dramatic." Then, when she was 18, a male friend asked if he could crash at her place. They talked for while until eventually falling asleep, but when she woke up, she realized he was sexually assaulting her. She recalled feeling "so disoriented and numb" and, in the moment, wondered if she'd acted in a way "to give him the wrong idea." She asked him to stop, and he did. McCord "stared at the ceiling for the rest of the night, frozen."
For years, she told no one what had taken place, until eventually the burden grew too great. She opened up to family and friends, and sought professional help. It was only then, she continued, that she launched herself on a path of "channeling my experience into something good." She concluded by sharing "my message for women and girls: You have a voice. Don't put yourself in a box. Don't let the polite lies of society silence you. Honestly, I would endure everything all over again — it has led me to my own revolution."
How AnnaLynne McCord transitioned into activism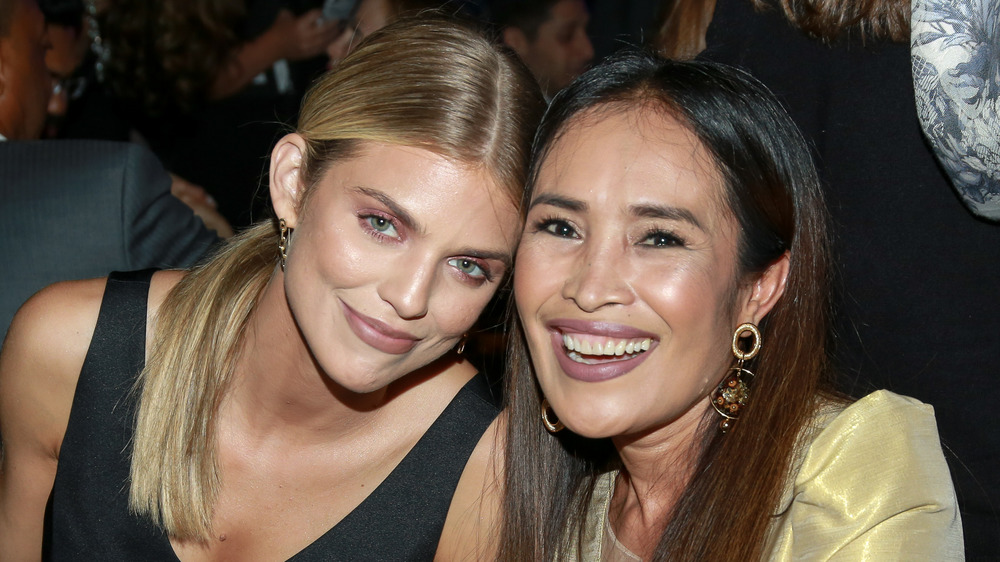 Jason Mendez/Getty Images
After sharing her past trauma in Cosmopolitan, going public about her sexual assault opened a door for AnnaLynne McCord that led to a new role as an activist. As she told Bode Magazine, she became aware of Somaly Mam and her organization Together1Heart. Mam's charity focuses on women and girls in Cambodia who have been the victims of sex trafficking, offering support services ranging from psychological care and therapy to vocational skills training.
McCord had found a cause that could benefit from her celebrity status. As a result, she and Mam launched the Storm the Planet World Tour, described as "a global initiative raising awareness on human-trafficking in an educational and empowering way," via mass meditation events in 20 cities worldwide. 
"Everyone on this planet has felt pain," McCord explained. "It is my mission to make sure they also feel compassion and love. Instead of the pain we've experienced keeping us held back and isolated, we have an opportunity to allow it to connect us. This requires light to remove the darkness, love to remove the fear and compassion to remove the hate. Compassion is not a weak choice. Compassion takes the fiercest strength on the planet."
The inspiring reason AnnaLynne McCord did a nude scene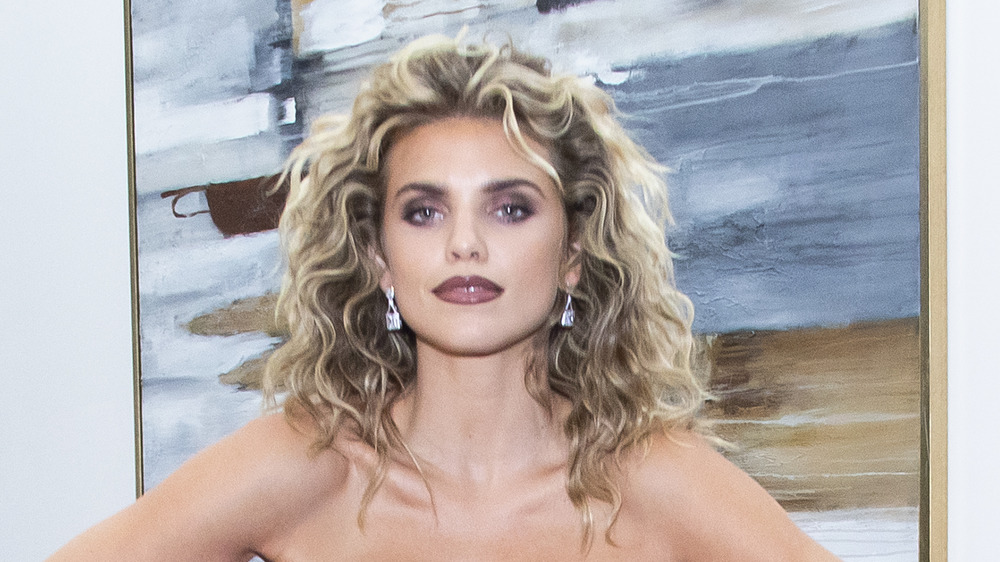 Tibrina Hobson/Getty Images
Early in her career as an actor, AnnaLynne McCord insisted she would never appear sans clothes on camera. "One of the things I was told once, 14 years old, 'you'll never make it if you don't do nudity,'" she shared with Newsweek in 2017. "I was like, 'I guess I'm not gonna do nudity then,' and to this day I've never done a nude scene."
She maintained that position until 2020. Then, at age 33, she changed her mind, and detailed the thinking behind her decision during an interview with Us Weekly's Watch With Us podcast. 
"This is the first time I'm doing it. I'm taking the top off," McCord said, referencing her decision to appear topless in the Starz drama Power Book III: Raising Kanan. "For me, it's about a statement," she explained. "I've never done it in my career, and I wanted to do it [after] a lot of things that have happened to me in my life ... I was like, you know what? I'm ready to do it, because I want it to be about taking my sexuality back, taking my power back in that way."
The philosophy that drives AnnaLynne McCord's actions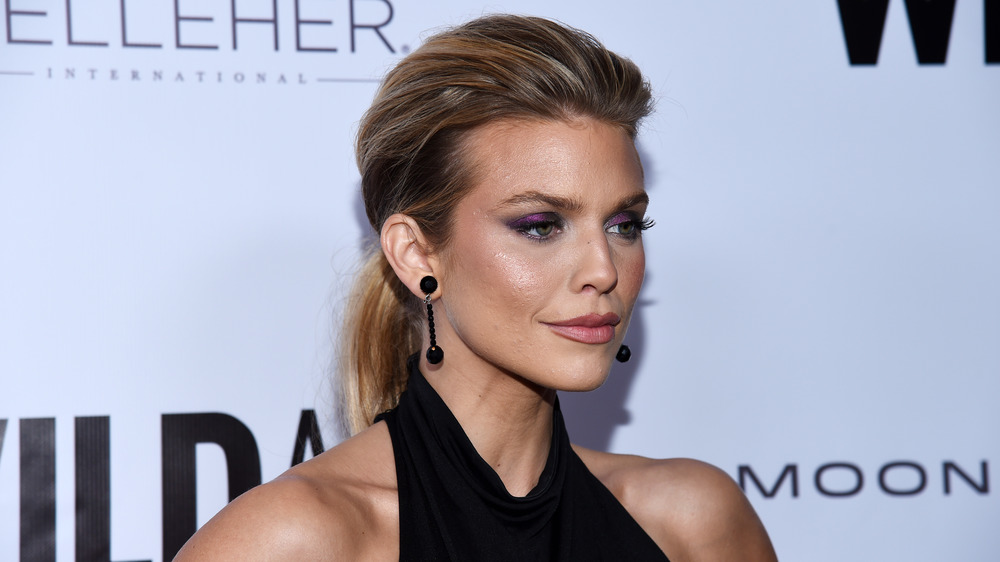 Amanda Edwards/Getty Images
AnnaLynne McCord sees herself as "an open book," but admitted to Thrive Global that "what people may not know is the philosophy behind my actions." That philosophy, she explained, is all about encouraging more unity between people. "I don't like that our world 'keeps to themselves,'" she said. "Safety comes from unity. Healing comes from unity. The truest of human experiences come from unity." She went on to tell the outlet without opening up to other people, "we will miss out on possibilities of deep connection that we may have never imagined." McCord said that she's had "uniquely profound moments" with the ride-share drivers she's met over the years. "It's crazy, but I realized when I am open others feel safe to be open, too," she said.
This is all the more important, she told Bode Magazine, when one comes to appreciate the transience of life. "With all I've discovered in my life there is one thing I am certain of — it's that I am certain of nothing," she said. "Everything always changes. Nothing lasts forever. When we leave this earth, the only thing we take with us is all that we gave away." 
AnnaLynne McCord says everyone should go to acting class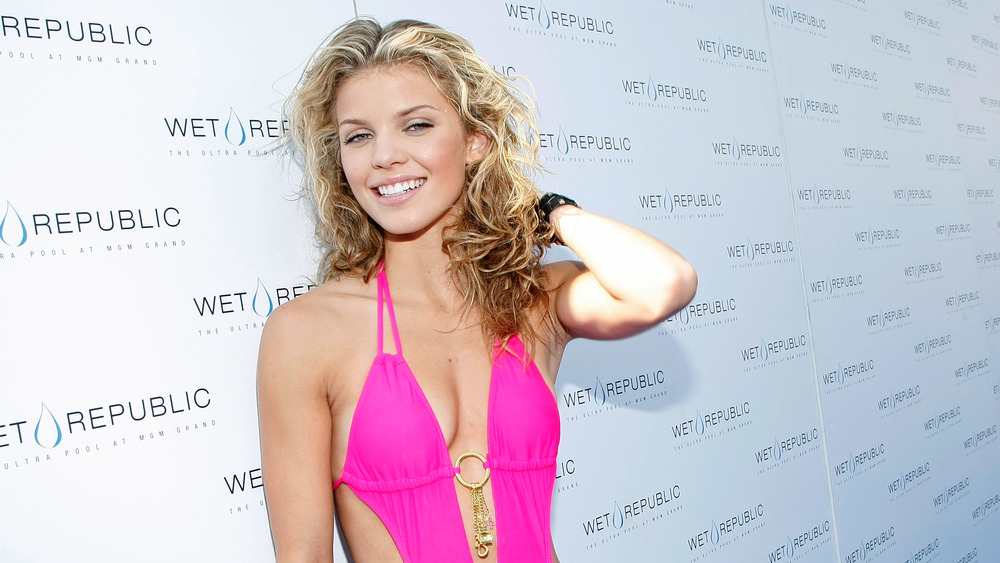 Ethan Miller/Getty Images
As a student of acting, AnnaLynne McCord has embraced the teachings of acting coach Ivana Chubbuck, author of The Power of the Actor. As McCord told Thrive Global, one of Chubbuck's exercises "made me feel that every human should take at least one acting class in their life."
That exercise, she explained, encourages using "visualization to return to a time when you felt unsafe during childhood or your early life. She asks you to imagine yourself at your current age walking into the scenario, scooping up your 'little self' and rescuing him/her from whatever the situation was."
The next part of the exercise, she revealed, "encourages the reader to console, soothe and show protection and support to that little one in the way that you needed back then." According to McCord, she's found the exercise to be a very effective away of addressing past trauma, admitting that "it has healed me in so many ways. I draw from it a lot."
Shenae Grimes and AnnaLynne McCord didn't click at first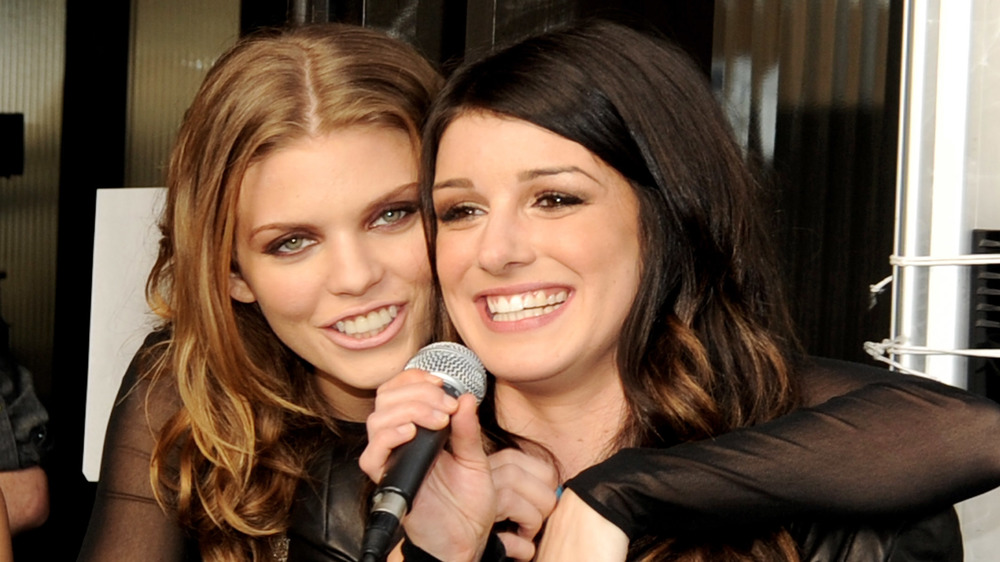 Kevin Winter/Getty Images
Annalynne McCord starred alongside Canadian actor Shenae Grimes on five seasons of the Beverly Hills, 90210 reboot 90210. In a 2018 appearance on The Wendy Williams Show, McCord admitted that she and her co-star were far from friendly when the cameras weren't rolling. "Shenae and I, who played Annie, we were literally at each other's throats for five years," McCord said. 
The day before the series was going to wrap, she continued, "Shenae calls me, and she's like [feigning tears], 'Hey, I can't believe it...' and I'm like, 'B***h!"" Looking back, McCord admitted she "just was removed from everything" during that time in her life. "I had social anxiety and I didn't know it, so it makes you seem like a real little piece of work."
Thankfully, the story had a happy ending. "Shenae and I, it was so funny ... We hashed it out the day before we wrapped all five years, and I ended up at her wedding in England," McCord divulged. "Now we're friends, we have dinner dates. Yeah, it's awesome. I love her." 90210? More like 9021-awwwww.
AnnaLynne McCord built houses in post-Katrina New Orleans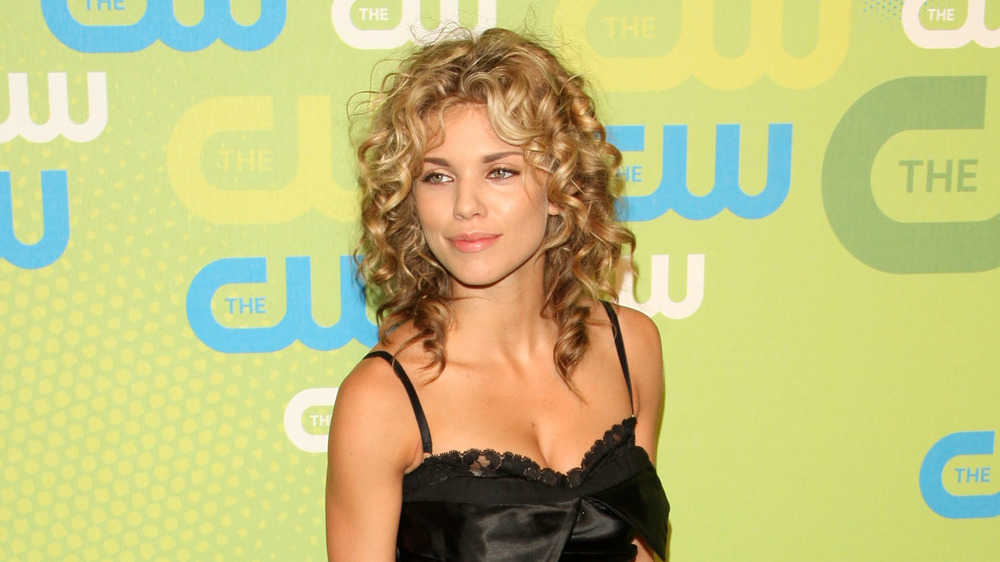 Bryan Bedder/Getty Images
In the years following the devastation of Hurricane Katrina, as citizens of New Orleans embarked on the daunting process of rebuilding their city and their lives, AnnaLynne McCord wanted to help. "A good two years after Hurricane Katrina I remember feeling so devastated and so ignorant that there was so much damage still left ... Everyone forgot and the city was lying in waste. I just remember wanting so badly to be able to give back," she recalled in a 2010 interview with Parade.
As a result, she got in touch with the St. Bernard Project, an organization that sprang up post-Katrina that enlisted volunteers to help with rebuilding efforts. "A couple days after I wrapped the first season of 90210, I got on a flight, came down and I had a bunch of 18-year-old girls teaching me how to put in sheetrock and I learned how to build a house," she said. 
McCord admitted that viewers were surprised that she was so different from the "materialistic" character she played on 90210. She was, however, pleased that "people are starting to know that I'm a humanitarian first, actress second. I care about the world."
An on-again, off-again romance for AnnaLynne McCord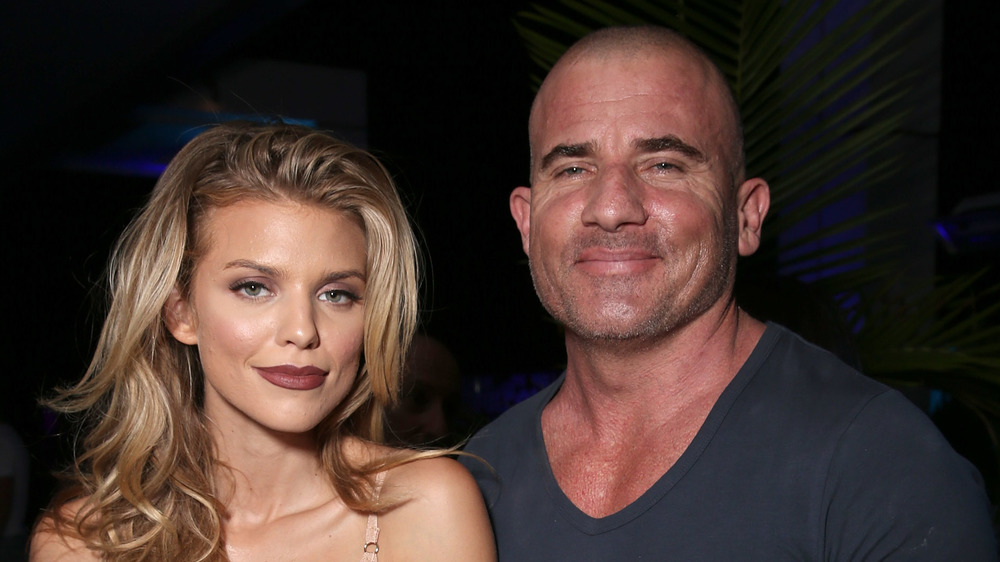 Todd Williamson/Getty Images
In 2011, reports first emerged that AnnaLynne McCord, then 23, was dating Prison Break star Dominic Purcell, who was 41 at the time. To describe the couple's relationship as on-and-off is an understatement. 
In 2014, E! was among the outlets to report they'd "called it quits" after three years together. They were back together in 2016, however, when McCord told the Allegedly podcast (via People) that Purcell's skin cancer diagnosis brought her "back into his life as his friend," leading them to rekindle their romance. They split up again in 2018, with McCord confirming to Yahoo! Lifestyle that they were "not together anymore, but we are very close ... We're very, very amicable."
In September 2020, however, it appeared as if the switch had been reset to "on," with Daily Mail publishing photos taken of the two canoodling on a beach. According to the Mail, the pair appeared "to have rekindled their romance yet again, as they packed on the PDA while laying out in Huntington Beach" as they "got cozy while enjoying the sand and surf." 
'Unrealistic dreams' are important to AnnaLynne McCord
In 2017, AnnaLynne McCord gave a TED Talk for TEDx Watts in Los Angeles. The theme of her talk was that in order to achieve something, one first has to believe it can be achieved. "My question is, have you ever been told you can't do something? Have you ever been told you're not good enough?" she asked the audience. According to McCord, that was something she was told throughout her life, revealing she "grew up in a trailer park, never had any money." 
Despite her inauspicious background and all that naysaying, even as a child she "had this crazy dream" of becoming a famous actor. "At nine years old, I was an arrogant little kid," she said. "And let me tell you something about arrogance: it's the best thing in the world ... My arrogant little nine-year-old self thought that all the moron adults who told me I couldn't be a big actress one day were just that: morons."
She concluded by telling the audience, "It doesn't matter what we look like, we all bleed blood and we all breathe oxygen ... We need to dream really unrealistic dreams, because that's what's gonna change the world."  
AnnaLynne McCord's simple skin care secrets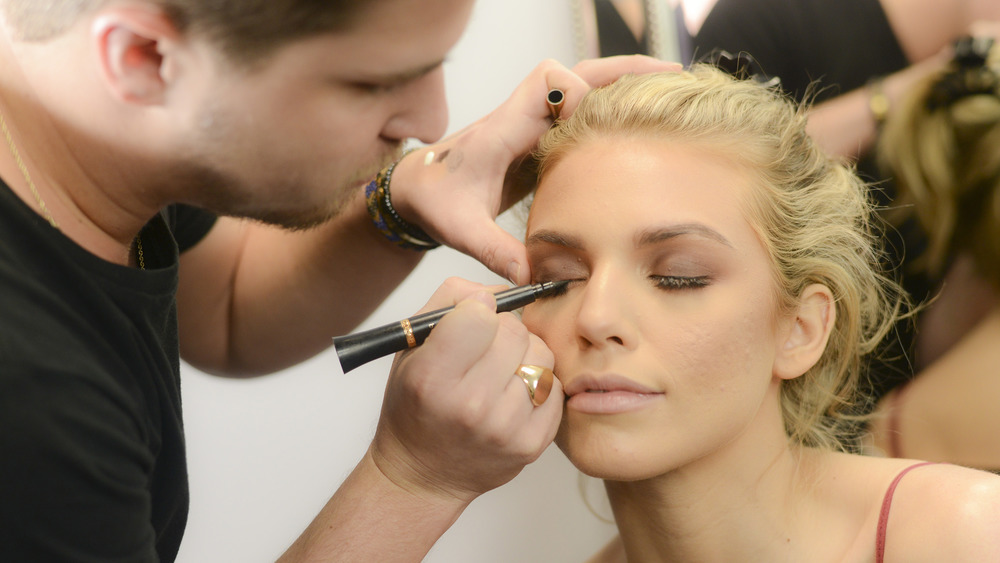 Michael Bezjian/Getty Images
Given that AnnaLynne McCord has been a professional model since her teens, it would make sense that she's picked up some beauty secrets along the way. In a 2009 interview with Seventeen, she shared her favorite products and makeup pointers. She also revealed that her "ultimate skin care tip" includes cleansing her face twice a day along with getting plenty of shut-eye. "Sleep is incredibly important for clear skin. I don't get enough of it, and the times that I have enough, I defiantly had a healthier glow," she explained. 
Sounds simple enough, right? Well, she also revealed that the real secret weapon when it comes to her dazzling look is her makeup artist. Asked by New You to divulge her favorite go-to makeup products, she joked, "My darling makeup artist — face by Trace! The product is Trace Watkins, except if you try to steal him from me I might go after you!" Noted.
Ayahuasca helped AnnaLynne McCord with intimacy issues
In an interview with Too Fab, AnnaLynne McCord discussed her appearance in The Medicine, a 2019 documentary about Amazonian shamanism. The documentary explores the alleged healing properties of Ayahuasca, a plant with hallucinogenic properties that has played a role in sacred rituals for generations. 
According to McCord, she "had major issues with intimacy" that she was looking to address when she participated in an Ayahuasca ceremony. The Ayahuasca led her mind to be flooded with memories of being sexually abused as a child, memories she'd been repressing for her entire life. "For years during my childhood they were just a big, black hole in my life," she explained, adding that "my brain had just completely blocked it out."
Being able to pinpoint the problem, she received subsequent treatment for PTSD, and was ultimately able to overcome those intimacy issues that had plagued her throughout adulthood. "I can have an intimate relationship with a man now. That was why I couldn't look a guy in the eye," she said. "Love was used against me in the worst possible way as a little kid."
Money doesn't rule AnnaLynne McCord's life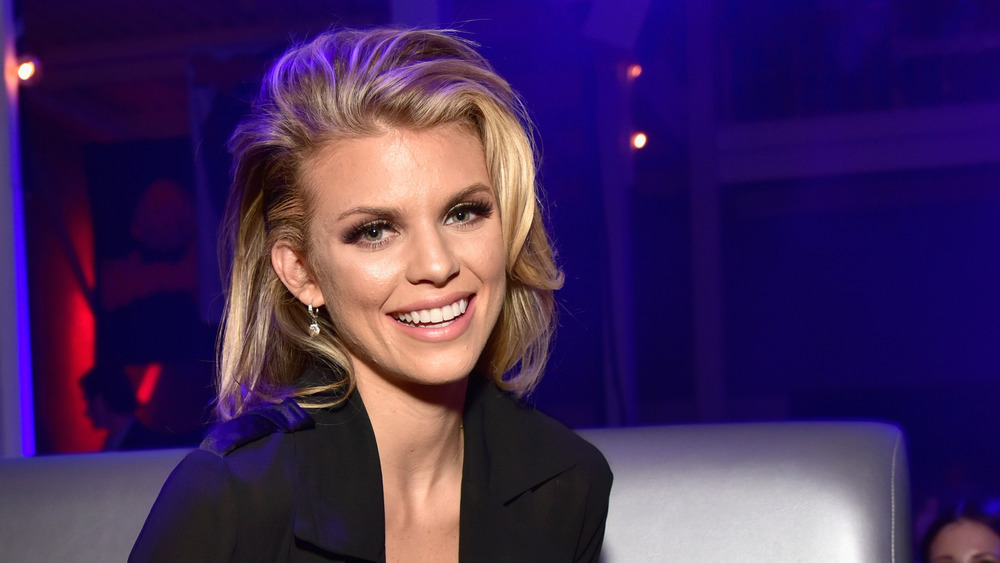 Eugene Gologursky/Getty Images
On 90210, AnnaLynne McCord portrayed Naomi Clark, a rich, spoiled Beverly Hills brat. That character, however, could not be further from the reality of her actual childhood, growing up in a trailer park in Georgia. "I grew up with not a lot of money and I definitely shopped at Goodwill," she said in an interview with Parade. However, even though she never had much, she said she felt "really blessed compared to a lot of the rest of the world. I had a really great chance to follow my dreams and have them actually come true."
In an interview with Shape, she recalled that when she first moved to Los Angeles she was too broke to afford a gym membership. That's no longer the case; according to Celebrity Net Worth, McCord has amassed a fortune estimated at $5 million. 
Money, however, is not what motivates her. "For me success is not all about the paycheck or magazine covers," she told Shape. "It's about figuring out why I'm here and discovering my greater purpose in life." Take that to the bank.