Why Sacha Baron Cohen Doesn't Like To Be Himself In Interviews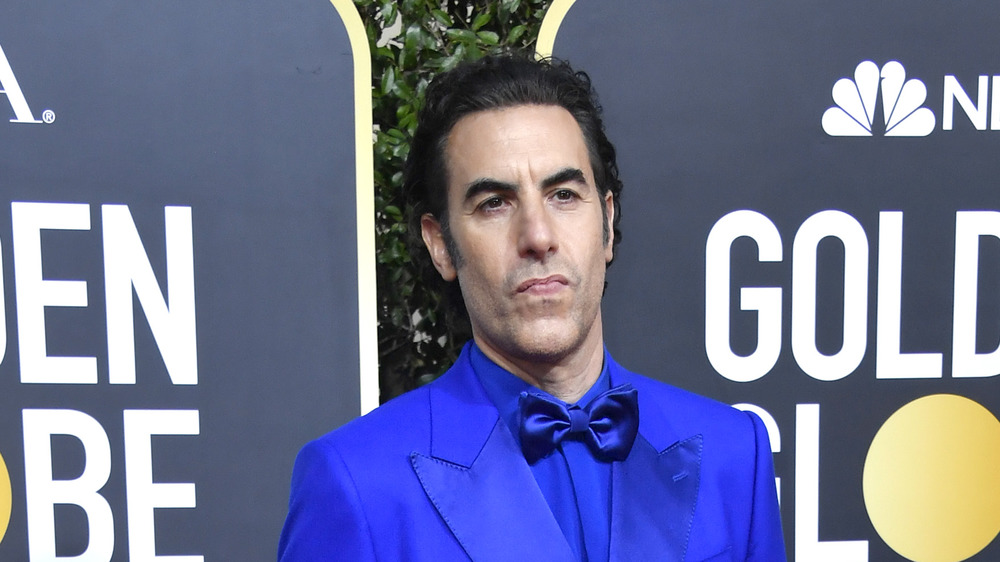 Frazer Harrison/Getty Images
Sacha Baron Cohen is known more for his onscreen characters than he is for being himself, and there's a good reason for that. The UK native spent a large chunk of his career interviewing people while disguised as his notorious personas Ali G, Bruno, and of course, Borat. After forming breakdance groups and acting in plays during his youth, Cohen sought after a career in television in 1995 (via IMDB). It was at this moment the comedian got his start with conducting interviews in character after he sent in an audition tape to Channel 4 news while impersonating an Albanian TV reporter, which Cohen has since credited as the genesis of his infamous Borat persona.
Cohen's unique approach to his tryout landed him the job. The comedian then went on to feature in a number of youth-targeted TV projects. In 1998, he became a fan-favorite on The 11 O'Clock Show through his appearances as his character Ali G. The personality became so popular, it resulted in his own spin-off show Da Ali G Show in 2000 and feature-film, Ali G Indahouse in 2002. Four years later, Cohen released the feature film (and box office smash) Borat, and the rest is history. 
The film was a cultural phenomenon, and snagged Cohen a Golden Globe Award for Best Actor, along with an Academy Award nomination for Best Adapted Screenplay. All those unsuspecting interview subjects were clearly working in his favor, but with all the praise, wouldn't it be possible for Cohen to just be himself?  
Sacha Baron Cohen is famous without all the fame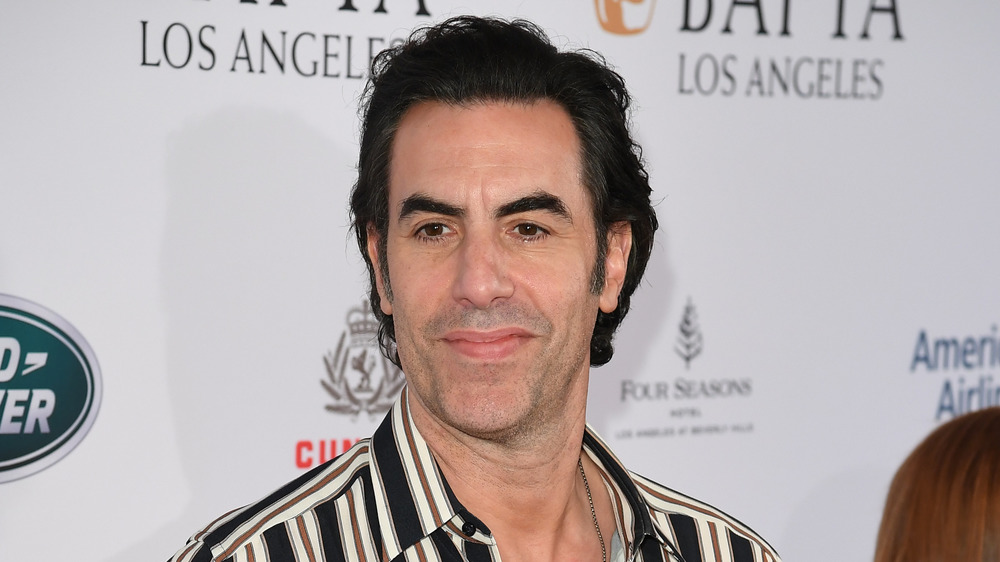 Daniele Venturelli/Getty Images
Long before Cohen sent in his Channel 4 audition tape, however, he had already been using impressions to his benefit. When he was younger, the actor/comedian used to present himself as a musician, drug dealer, or bouncer in order to gain entry into industry events in London and NYC, as noted by Digital Spy. 
While speaking with the outlet in August 2009, he explained why he prefers to conduct interviews in character than himself. "I think that, essentially, I'm a private person, and to reconcile that with being famous is a hard thing," he revealed. "So I've been trying to have my cake and eat it too – to have my character be famous yet still lead a normal life where I'm not trapped by fame and recognisability... I guess I've been greedy." 
Even though the actor has also taken more traditional roles in major motion pictures like Sweeney Todd: The Demon Barber of Fleet Street, Hugo, and Les Miserables, Cohen certainly figured out a way of being famous without having to deal with the woes of fame. Call him greedy if you want, but it's undeniable Cohen is definitely very smart.