The Field Pippa Middleton Worked In Before She Got Famous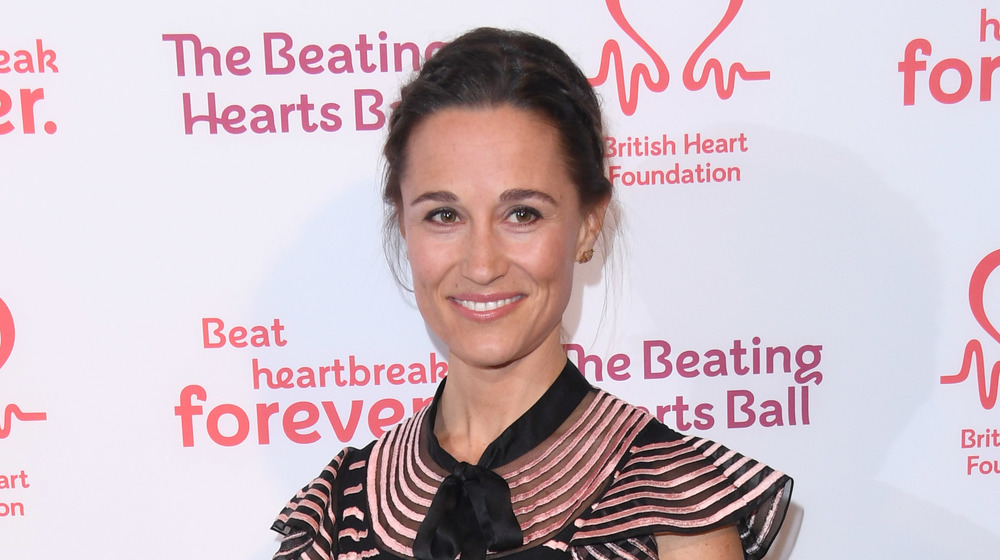 Stuart C. Wilson/Getty Images
We may receive a commission on purchases made from links.
Pippa Middleton is best known as the sister of Kate Middleton, who married the heir to the British throne, Prince William, in 2011. While the bride is supposed to be the center of attention at her wedding, Pippa actually caused some buzz when she showed up in a form-fitting dress, which won her the title of "Her Royal Hotness." Luckily, she found some humor in it, and later joked about the eye-catching dress in a speech, according to The Mirror. "As I have found out, recognition has its upside, its downside and — you may say — its backside," she said.
Born in 1983 in Reading, England, Pippa lived many years in normalcy prior to being related to one of the most watched people in the world. While she is on the public's radar, that's the only benefit — or downfall, depending on how one looks at it — she gets from being married to a royal. She still has to support herself and her family, which she mainly does as a contributing writer for several publications, according to Bustle. However, the outlet did say she has focused a bit more on her work with the British Heart Foundation as of recent, which she has the freedom to do considering she married hedge fund manager James Matthews in 2017.
Before the fame, though, Pippa was a young woman building a promising career. This is the field Pippa Middleton worked in before she got famous.
Pippa Middleton worked in PR and event planning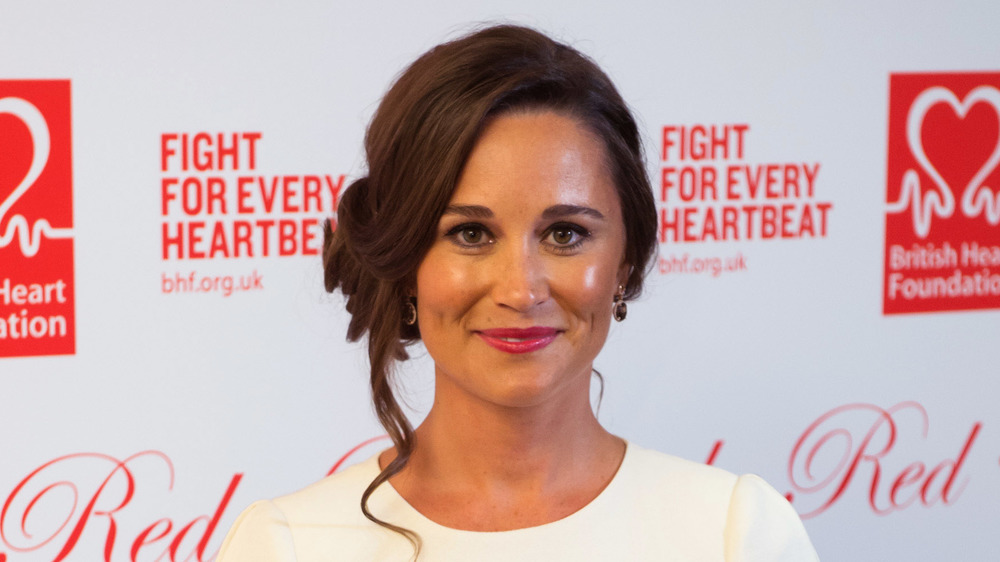 Ian Gavan/Getty Images
Upon graduating from the University of Edinburgh, Pippa Middleton was, according to the Evening Standard, "employed at a PR firm promoting luxury goods." She then went on to work for party planning company Table Talk, as reported by Daily Mail. She also had a hand in her parents' successful business called Party Pieces, which sold party-related items from "decorations to tableware, to those little party accessories that make all the difference," as noted on the company's "About Us" page. As their mother, Carole Middleton, shared on the company's 30th anniversary (via Cosmopolitan), Pippa helped create a blog for the Party Pieces website, too.
After assisting Kate Middleton with planning her wedding, it was reported by The Mirror that Pippa was interested in helping plan high-society events, although there is no report of that coming into fruition. After the wedding, though, she was given a $600,000 advance on a party planning book, as reported by The Washington Post. Unfortunately, as The Telegraph reported, 2012's Celebrate: A Year of Festivities for Families and Friends was not only "harshly derided by critics for its banality," but it was a sales flop.
Pippa seems to be doing just fine, though, as her writing gigs paired with her husband's cash flow has them living large: As the Daily Mail has noted, the couple lives in a five-story London mansion worth £17 million. While she's technically not royal, she seems to be living the royal life.