The Truth About Kate Middleton And Pippa Middleton's Relationship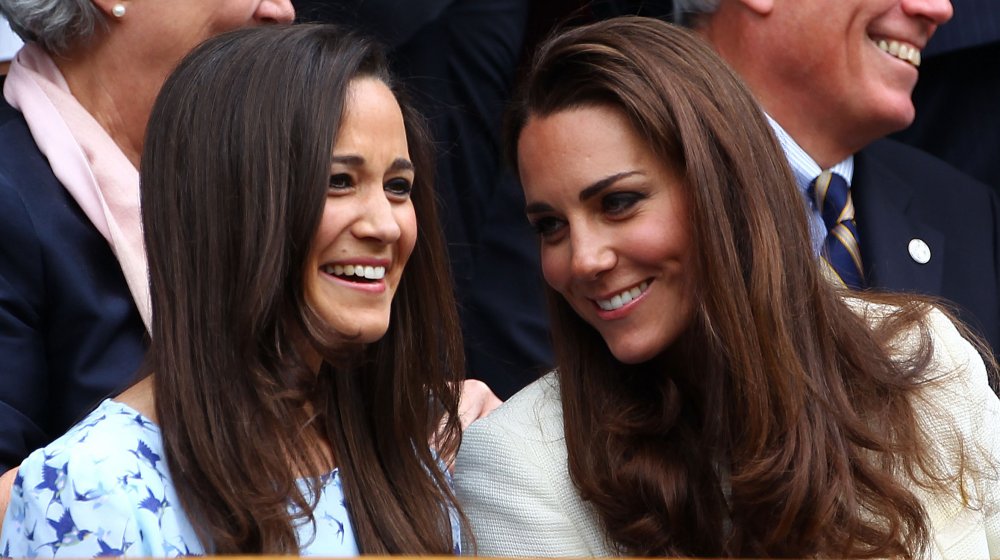 Clive Brunskill/Getty Images
When Kate Middleton married Prince William in 2011, her otherwise unknown sister Pippa Middleton acted as bridesmaid. That normal sisterly duty launched Pippa into the media on a global scale, thanks to her sister's royal nuptials, but also thanks to Pippa's stunning physique and overall gorgeousness. She later spoke about the wedding in 2014 on Today and admitted how unexpected this attention really was. "It sounds funny to say, but we saw it as just a family wedding. And actually, I didn't realize, perhaps, the scale of it until afterwards," Pippa said, adding, "We all took on the roles as any family would."
While it might have been a family wedding to some, it was also an international event and one that launched the Middleton family into the public eye. While there are obvious perks to fame, like accessibility, there's also the loss of privacy and the ongoing possibility that any personal action will be up for tabloid censure — something that has also affected Kate and Pippa's brother, James.
So, how has Pippa's newfound fame affected her relationship with her now-royal sister? Were they always close? Here's everything to know about Kate and Pippa Middleton's relationship.
Kate and Pippa Middleton are a 'very much a team'
Max Mumby/indigo/Getty Images
With only three children in the Middleton family, it's clear this sibling unit is tight. Katie Nicholl — royal biographer and author of the 2013 text Kate: The Future Queen — wrote about their family connection. "The Middletons were an exceptionally close family," Nicholl said in the book (via E! News). A sports coach from Pippa and Kate's childhood told the author, "[Kate and Pippa] had such drive and were very competitive, particularly Pippa, but never against each other. They were very much a team."
This bond has lasted well into adulthood, even as Kate's life grows busier with royal duties. According to The Talko (via Express), "It's no secret that Kate and Pippa Middleton are extremely close." The outlet added, "Kate is only about a year and a half older than Pippa so they had a special connection even within their already close family."
In fact, when Kate and Prince William briefly split post-graduation, Pippa moved into Kate's London apartment and the two sisters were frequently photographed partying, with Kate "wearing risqué outfits that she never wore while dating William," according to Express. Some outlets considered this a strategy to get William back by having Kate show a strong, even happy, front with Pippa at her side. Strategy or not, Kate and William got back together and eventually got married.
But it hasn't been totally easy for Pippa either. Keep reading to discover her struggles with having such a famous sister.
Pippa Middleton opened up about some struggles, but nothing can shake her bond with Kate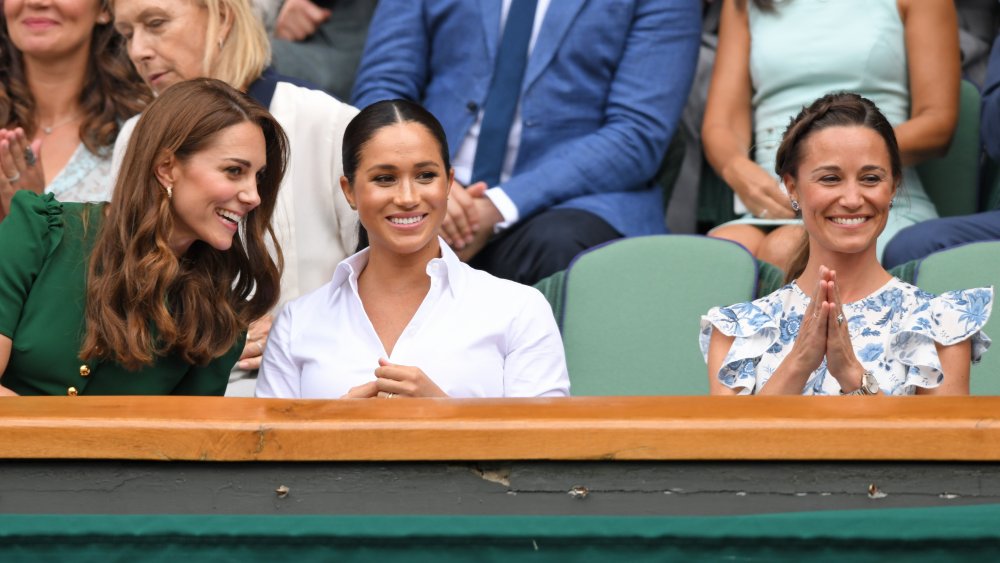 Karwai Tang/Getty Images
Fame and a royal-adjacent life hasn't always been easy for Pippa Middleton. She shared on Today in June 2014, "It has been difficult, I suppose, going from a very normal life to sort of managing everything that happened after the wedding." Pippa added, "There is a lot of pressure I get in London, just my day-to-day routine. Occasionally, I might get followed by paparazzi."
Pippa went on to explain the difficulties, "It's getting used to not being entirely private and sort of feeling wherever I go maybe someone will spot me. For good or bad, it means that I don't entirely relax, particularly when I'm in cities." But Kate's sister also realized how many good things have come from this exposure too. "I've had amazing opportunities," Pippa told Today. "I feel very fortunate to have opportunities and sort of access to things that maybe I wouldn't necessarily."
Has this negativity taken a toll on Pippa and Kate's friendship? Not a bit, according to E! News. Kate and Pippa have regularly been seen laughing in the royal box at Wimbledon and the two sisters even invited Kate's sister-in-law, Meghan Markle. There's no doubt that royal life has changed things for Pippa and Kate, but thankfully, their bond wasn't altered.