Here's The Details About Nicki Minaj's Docuseries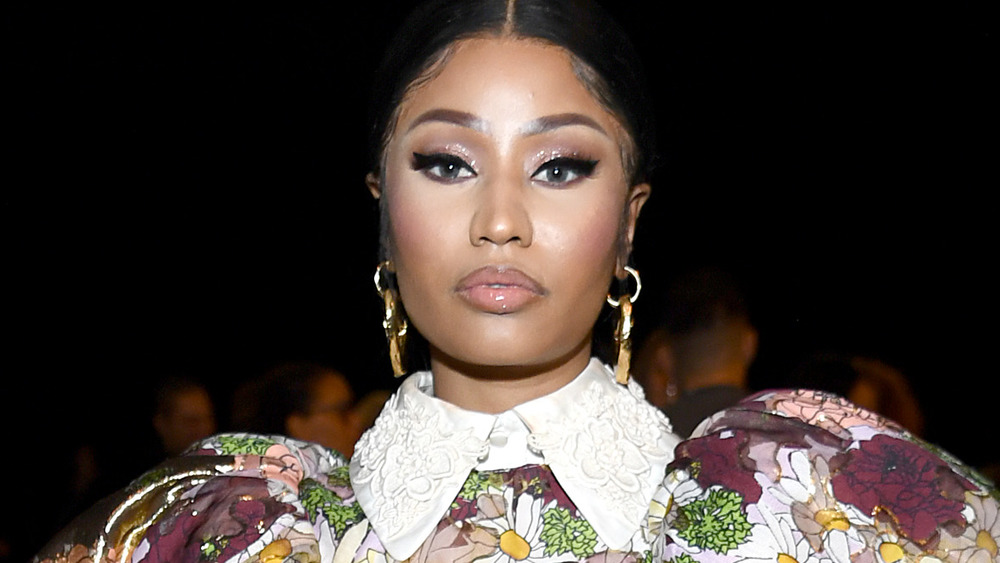 Dimitrios Kambouris/Getty Images
Calling all Barbz! Grab your pink wigs with the bangs and brace yourself for the good news. Nicki Minaj announced she's heading to HBO Max for a six-episode docuseries focused on her personal life and professional journey. The Trinidadian-American rapper took to social media to share the news with her fan base in celebration of the 10th anniversary of her debut album, Pink Friday.
"What's up, y'all? It's Onika Tanya Maraj, and I'm very excited to finally share with you guys that my docuseries is coming to HBO Max!" Minaj cheerfully exclaimed in a Nov. 20, 2020 video where she sported bright orange bangs and a sleek ponytail — an unexpected look compared to her signature pink bob from her debut era. "It's going to give you guys a raw, unfiltered look at my personal life and my professional journey, and I can't wait to share it with you."
If you're familiar with the Queen Sleaze's fanbase, rest assured that the Barbz are losing their minds over the news. What can you say? They've waited on this moment for life — pun intended. One of Nicki's fan pages tweeted, "We getting pregnancy content. NM5 content. Behind the Scenes. Possible celebrity guest appearances. Lot's of Tea. Nicki in Trinidad. Yup yup. This docu-series about to be lit." Although it may be hard to find out the tea from Nicki stans due to the extreme amount of caps-locked tweets of excitement, we've got you covered with everything you need to know about the Young Money First Lady's docuseries.
This Emmy nominated director is on board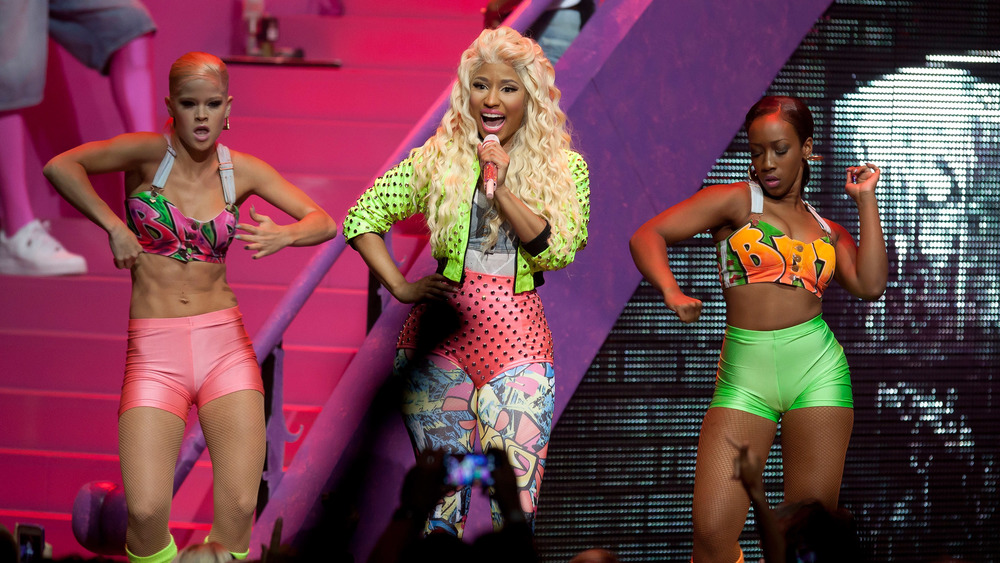 Scott Legato/Getty Images
Throughout Nicki Minaj's career ascent, fans have been lucky to see her hardships along the way in two previous documentaries. In 2010, the "Good Form" performer participated in her first MTV documentary special titled Nicki Minaj: My Time Now (you may remember Nicki's expletive-filled, pickle juice pep talk about bossing up). Five years later, in 2015, Minaj did a sequel to the special titled My Time Again, which she closed by saying she'd want a family by the time of her next documentary release.
In what seems to be a prophecy fulfilled by the "Roman's Revenge" rapper, Nicki Minaj married her childhood friend and gave birth to a baby boy in September 2020, and the news of the docuseries makes good on her word. The six half-hour episodes of the docuseries will be directed by six-time Emmy nominee Michael John Warren, who also worked on Minaj's two previous documentaries and made his directorial debut on Jay-Z's Fade to Black. Minaj will also be the executive producer of the series, which does not have a release date as of this writing, per a press release from the HBO network.
"I love that this series not only provides an all-access glimpse at one of the most iconic musicians of our generation; it also profiles the brave woman behind the artist, Onika," Warren said in a statement. "I believe all of us can learn a great deal from her remarkable professional and personal life. It's an honor to be entrusted with this dynamic story."