Nicki Minaj's Net Worth: The Rapper Is Worth More Than You Might Expect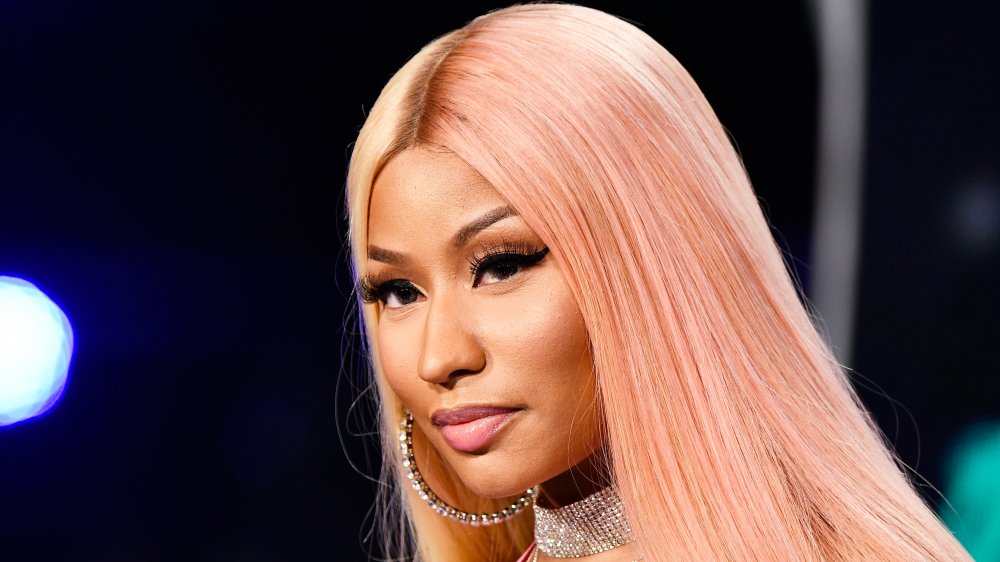 Frazer Harrison/Getty Images
On July 20, 2020, Nicki Minaj shocked fans when she dropped some very adorable, artistically-curated baby bump photos and added the caption: "#preggers," per TMZ.
Minaj's decision to start a family isn't a huge surprise as she announced this plan along with her retirement back in September 2019, according to TMZ. In a since-deleted tweet, Minaj wrote (via NBC News): "I've decided to retire & have my family. I know you guys are happy now. To my fans, keep reppin me, do it til da death of me, in the box- cuz ain't nobody checkin me. Love you for LIFE." 
The rapper clearly sticks to her word. She married Kenneth Petty on Oct. 21, 2019, per People, and by July 2020, she had a bun in the oven. And for fans who were devastated by her retirement news, that may be the one thing that Minaj didn't follow through with, thankfully! TMZ points out that following Minaj's 2019 retirement announcement, it "didn't take long before she got back in the game ..." 
All that being said, one thing seems obvious: Minaj wouldn't have announced her "retirement" and plan to go start a family if she couldn't afford to do it. So as Minaj prepares for her new life as a parent, what's her net worth? Well, let's just say, her kid won't have to work a day in its life if it doesn't want to!
Nicki Minaj is the richest female rapper in the game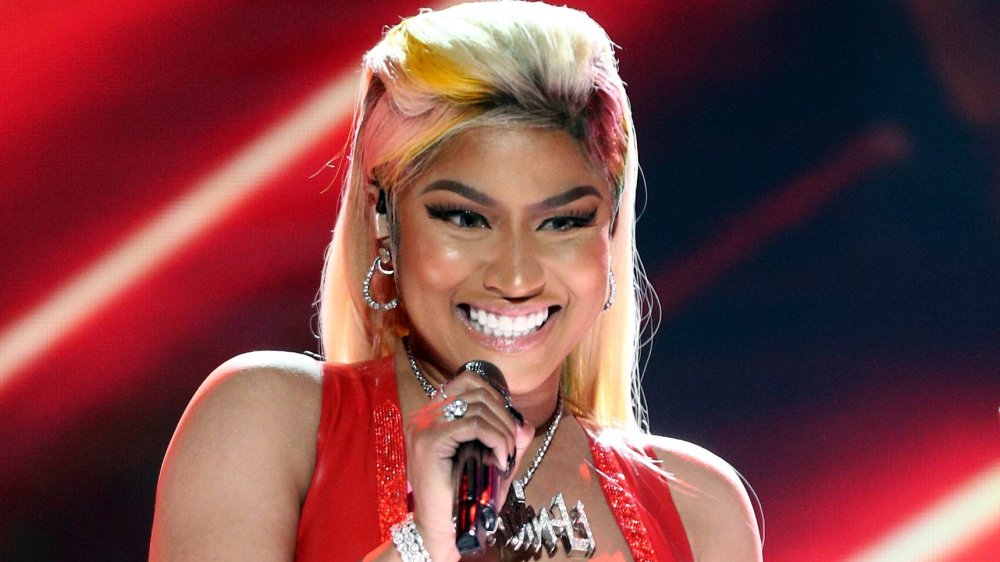 Frederick M. Brown/Getty Images
At 5'2", Nicki Minaj may be tiny, but the rapper is a financial giant. Minaj is signed to Lil Wayne's record label, Young Money Entertainment, and on March 16, 2020, the entertainment label shared some big news. "Nicki Minaj has become the first female rapper in history to amass a $100 million net worth," the label tweeted out, adding, "#QueenTingz." However, while YME broke the news in March 2020, as of this writing, Celebrity Net Worth lists Minaj's net worth as $80 million.
Due to the disparity in the numbers, it's unclear exactly how much Minaj is worth, but she's definitely worth a pretty penny. So how does Minaj do it? First of all, the rapper pulls in quite a bit of cash thanks to her music and her collaborations, according to Insider. Her tours are also extremely lucrative and she makes some sweet cash for showing up at events and performing private shows. For example, professional boxer Floyd Mayweather paid Minaj $50,000 to show up to his daughter's 14th birthday in 2014, according to TMZ. Minaj didn't even perform!
The rapper was also a judge on American Idol for one season, but left in 2013. Despite her short time on the singing competition, Minaj reportedly took home $12 million for that gig alone, according to Reuters. Minaj also makes a profit from the beauty industry. According to Fragrantica, as of this writing, the "Super Bass" singer has nine fragrances out on the market. 
Needless to say, Minaj has every reason to be feeling herself.