The Truth About Jeannie Mai's Health Following Her Emergency Surgery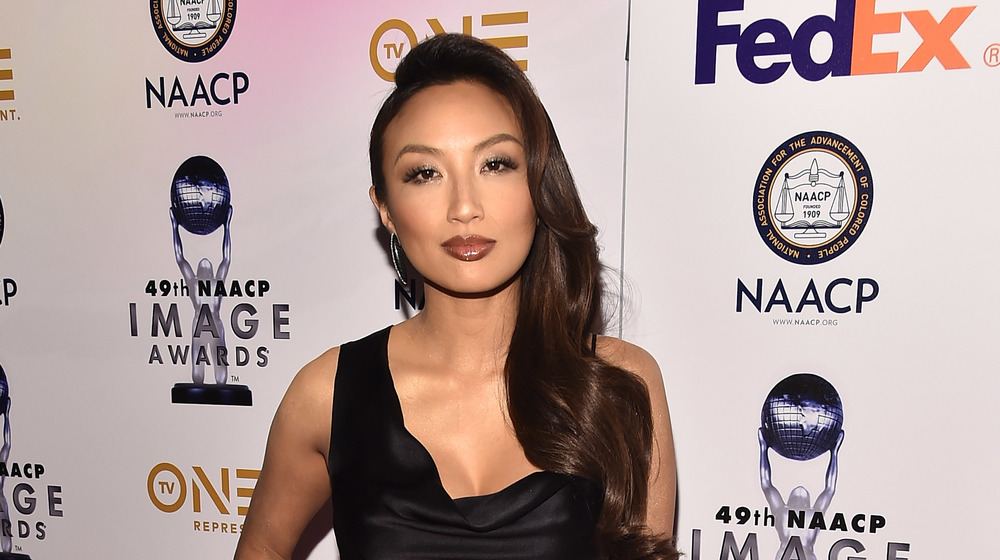 Alberto E. Rodriguez/Getty Images
TV personality and co-host of The Real, Jeannie Mai, was forced to drop out of Dancing With the Stars due to health issues. Immediately following her departure from the show, she was diagnosed with an inflammatory condition called epiglottis that required immediate surgery. According to the Mayo Clinic, epiglottis is a "potentially life-threatening condition that occurs when the epiglottis — a small cartilage 'lid' that covers your windpipe — swells, blocking the flow of air into your lungs."
Before Mai was diagnosed, she experienced a terrifying moment. Mai's fiancé, rapper Jeezy told Page Six, "She woke up one morning and got up before me and I got up and went behind her, and I saw her, and she couldn't breathe. I grabbed her immediately, took her to the emergency room ... they found something, but they didn't know."
Following her surgery, Mai gave an update on the status of how things went. "I would never imagine ever having to write this, but I made it safely out of my emergency surgery," she wrote on Instagram. "I will be forever grateful to Dr. Nasseri who identified my potentially life-threatening condition. What simply started as a sore throat had unbeknownst to me become a dangerous infection that already closed at least 60% of my airway and resulted in a throat abscess that spread in a matter of 3 days." Keep scrolling to find out what Jeannie Mai's fiancé Jeezy had to say about her recovery process.
Jeezy is in awe of Jeannie Mai after surgery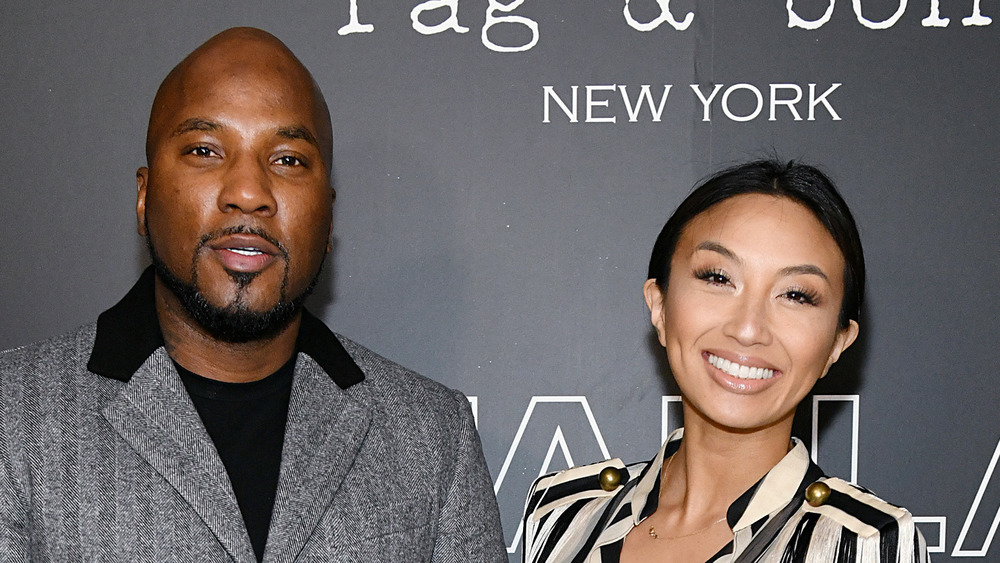 Craig Barritt/Getty Images
Speaking to People, Jeezy told the magazine that it was "so hard" for Jeannie Mai to quit Dancing With the Stars because of the extreme amount of work she put in. The couple had a conversation about the situation, and he stated, "I had to tell her, 'Your life comes first.' She's not a quitter — she's a winner. I'm glad she's on my team because she does not quit. I'm just happy she's back in full force and ready to take the world once again."
As for how she's recovering, Jeezy boasted, "She's at about 180 percent. She's very strong. She's fearless." While the engaged couple has yet to marry, the rapper noted that "I think we did okay!" with the "in sickness and in health" part of their upcoming vows.
Jeannie Mai will be making an appearance on the Season 29 finale of Dancing With the Stars, The Wrap reported. Viewers will have to wait to see if she will participate in any dancing. Mai also made a surprise appearance on the Nov. 19, 2020, episode of The Real and gave fans some great news. Because she was on voice rest, she used cue cards to communicate. Co-host Garcelle Beauvais asked Mai if she knew when she would be able to return to The Real. Jeannie Mai replied, "I'm allowed to return next week and I can't wait!! Been resting my voice and body so I am ready!!"