Why Princess Eugenie Is Moving Into Meghan And Harry's Former Home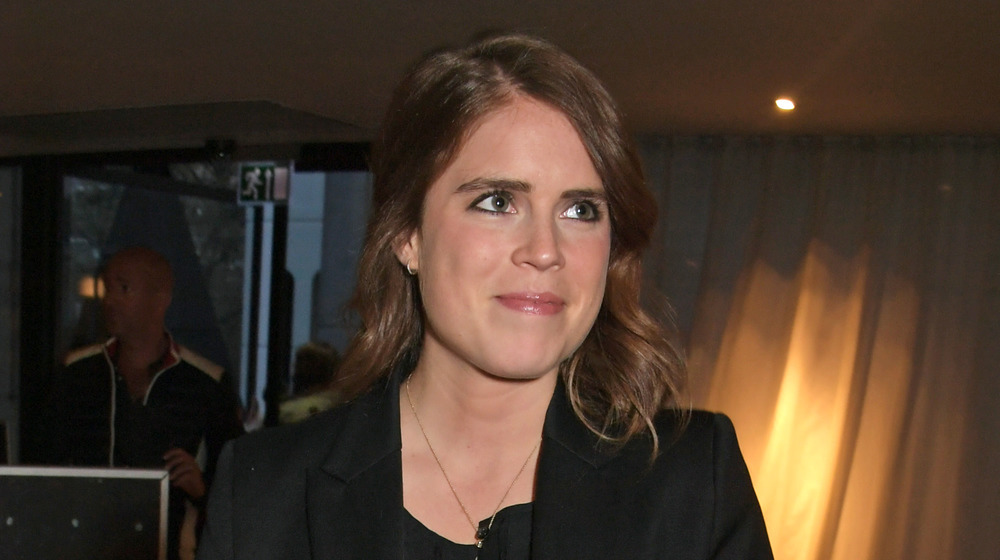 David M. Benett/Getty Images
With only weeks until she is due to give birth to her first child near the end of 2020, Princess Eugenie of York and her husband and entrepreneur, Jack Brooksbank, have found a new abode. The catch? It just also happens to be the manse that Prince Harry and Meghan Markle call home (or rather, did call home before moving to Los Angeles during their grand "Megxit").
In an exclusive with People magazine, a spokesperson for the British royal court confirmed that the move had indeed taken place. "Frogmore is a private residence of the Duke and Duchess of Sussex and any arrangements is a matter for them," the spokesperson told the magazine.
According to a report by The Sun on Nov. 20, 2020, the move was done under the cloak of secrecy and efficiency. One royal insider described the scene at Frogmore as Eugenie and her husband awaited to move into their new home: "Removal vans pitched up in the dead of the night and cleared out the cottage. They definitely did not want to be seen."
But in the context of Meghan and Harry's official departure for the U.S. in January 2020 and the subsequent announcement that they would step down from their duties as senior royal officials, does Princess Eugenie and her husband's move into Frogmore mean the Duke and Duchess of Sussex are gone for good? Keep reading to find out. 
Does Princess Eugenie's move mean Prince Harry and Meghan Markle are gone for good?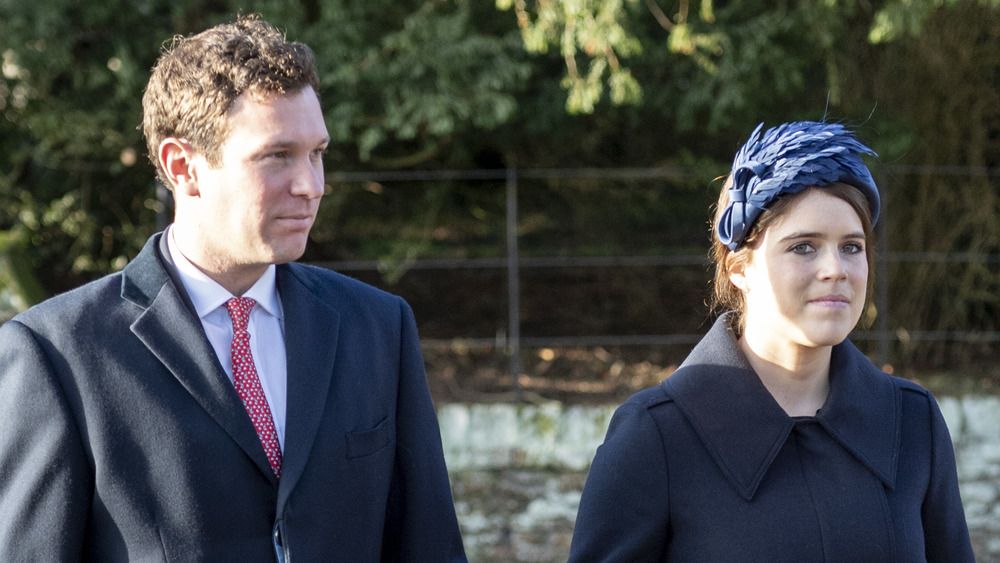 Uk Press Pool/Getty Images
According to a Nov. 20, 2020, exclusive with The Sun, an anonymous source close to the royal family indicated that Princess Eugenie's move to Prince Harry and Meghan Markle's old residence, which they still technically own, is a sign of good will between the cousins, unlike Harry and Meghan's current relationship with Harry's older brother, Prince William, and his wife, Kate Middleton. 
"Frogmore Cottage continues to be the Duke and Duchess of Sussex's residence in the U.K.," the source divulged to the tabloid, "and they are delighted to be able to open up their home to Princess Eugenie and Jack as they start their own family."
However, the source confided that the move is also a strong indication that Harry and Meghan will not be making a trip back across the pond to the U.K. any time soon. "Emptying their home and handing over the keys is a pretty strong sign Harry and Meghan have no plans to return," the insider noted. "It appears they are tying up loose ends as they plan to extend their stay in the U.S. perhaps permanently."