The Real Reason Cole And Dylan Sprouse Left Disney
Jerod Harris/Getty Images
When Dylan and Cole Sprouse hit Hollywood at just a few months old, they drew immediate comparisons to the Olsen twins – and for good reason! Both sets of genetically blessed siblings cultivated squeaky clean images, won over viewers with feel-good, family-friendly performances, and dominated the teenage television world for years. Unlike other child stars who either suffered public meltdowns or slipped completely off the radar, Cole and Dylan Sprouse went on to lead surprisingly well-adjusted lives, attending New York University and pursuing passions beyond acting. In 2017, Cole landed a leading role as Jughead Jones in the CW's smash drama Riverdale, while his brother Dylan appeared as Trevor in the 2020 film After We Collided.
Despite getting their start on Disney Channel as the eponymous Zack and Cody of The Suite Life of Zack & Cody, the twins have since revealed that their time with the network wasn't as "suite" as it appeared. This isn't surprising; former child stars like Miley Cyrus, Demi Lovato and Joe Jonas have all spoken out about how they felt Disney pressured them to be perfect. The real reason that Cole and Dylan Sprouse cut ties with Disney, however, is unique. Keep reading after the jump to find out why!
Disney denied Cole and Dylan Sprouse's pitch for a spin-off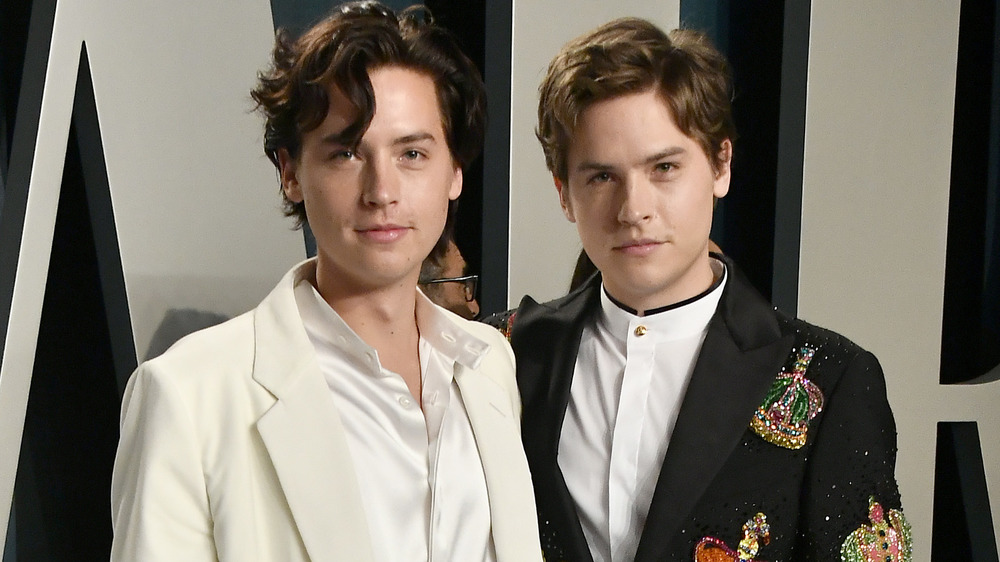 Frazer Harrison/Getty Images
According to a since-deleted post on Salon.com (via Us! Magazine), Cole and Dylan Sprouse left Disney after the network attempted to steal their spin-off idea, then denied them producer credits on the new show. The actors proposed that their characters, Zack and Cody, would return to the Tipton Hotel in Boston to live with their single mother. The twist comes when a younger male character moves into the hotel with his single dad, giving the twins an opportunity to mentor him.
"When we had pitched our idea, it was kind of this situation where they had almost laughed in our faces," Dylan explained in the Salon video. But a year later, the shoe was on the other foot. The actor claimed that Disney came back to them with an "idea" that was essentially the same thing as their original pitch: the twins move to Miami, work at a hotel, and meet a younger male who becomes their "prodigy." "Cole and I turned to each other and we basically laughed in their faces and walked out," Dylan said, adding that they were "shocked" to learn they wouldn't get producer credits. 
"That was the last meeting we had with Disney," Dylan concluded. Despite a years-long relationship with the channel, the twin's exit final note seemed incredibly icy. 
Cole and Dylan Sprouse don't harbor any ill will for Disney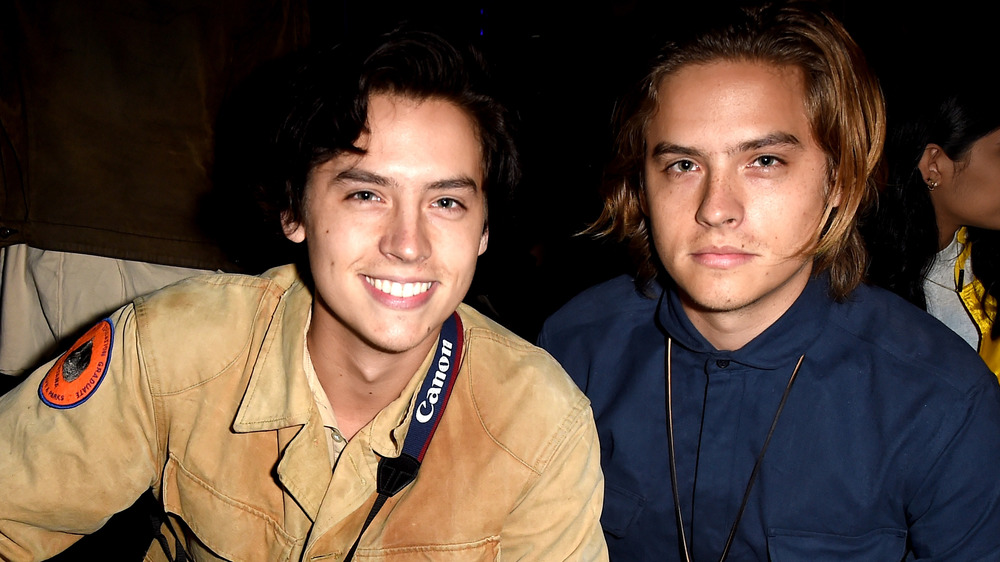 Kevin Winter/Getty Images
Despite the less-than-happy ending with Disney, Cole and Dylan Sprouse aren't bitter towards the network, even if many of their peers seem to be. In a 2013 interview with New York Magazine (via Hollywood Reporter), Joe Jonas repeatedly bashed Disney and alluded to the mistreatment of fellow stars like Vanessa Hudgens, who was reportedly "held in Disney offices for a day after her nude-photo scandal in 2007." Jonas mentioned that the control the company exerts over its stars only makes them want to break free that much more, explaining, "being a part of the Disney thing for so long will make you not want to be this perfect little puppet forever."
In the face of all this drama, Dylan stepped in to defend Disney against Jonas' criticism. "I think it's bulls**t that they were being robbed of choice or creativity," Dylan wrote in a since-deleted Tumblr post in Dec. 2013 (via Us! Magazine). "If they wanted to, they could have told Disney 'NO.' Cole and I did this hundreds of times and we ended up all right. The only reason they didn't is because, like many of the people on that channel, I think they fell for the allure of fame." If nothing else, the channel taught Dylan and Cole Sprouse to say no, but we're expecting to hear much more from them in the future.