The Reason Richard Gere Was Banned From The Oscars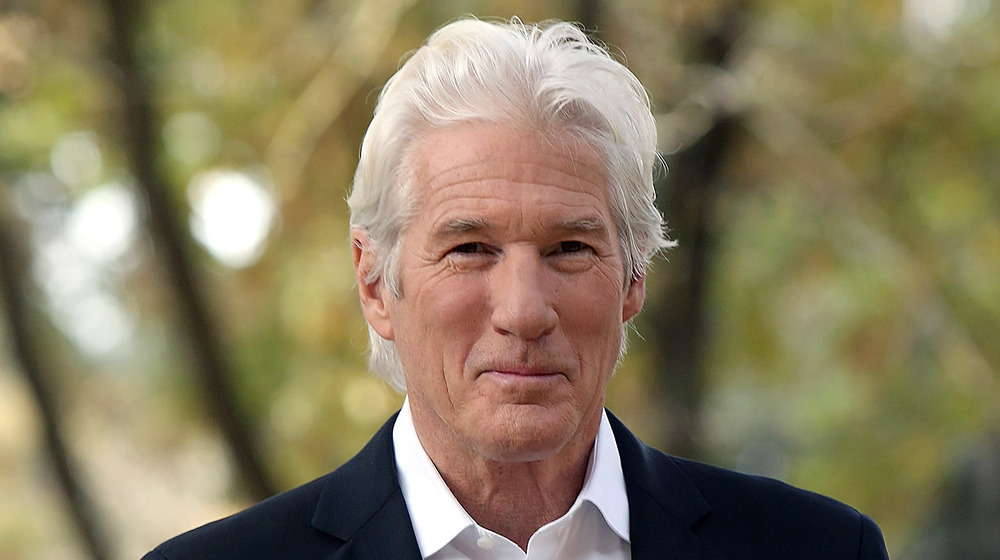 Elisabetta A. Villa/Getty Images
There's no doubt that Richard Gere is an A-list star in the Hollywood scene. While the actor's career may not be as booming as it once was, he's starred in a slew of beloved movies like 1982's An Officer and a Gentleman, 1990's Pretty Woman, and 2002's Chicago, just to name a few. He's also earned plenty of industry accolades over the years, like taking home a Golden Globe, being nominated for an Emmy, and earning countless fans around the world. While that's the kind of career that many people would dream of having for themselves, it turns out that Gere never really had a plan when it came to finding success in show business.
"My career has never been thought out. I never engineered a career," the star told the Independent in June 2017. He admitted, "I just have always done whatever I wanted." The celebrity performer added that while "you're restricted by what you're offered," he says that he's been lucky enough to work with an "incredible list of brilliant directors and actors and writers." He noted, "I'm kind of amazed myself that I've been able to ride this career this long with such good people."
However, it turns out that it hasn't always been smooth sailing when it comes to Gere's career. For instance, not only did he not get along with the co-star of one of his most famous films, but he also found himself in a sticky situation with the Oscars that lasted for decades.
Richard Gere's Oscar trouble also got his banned from China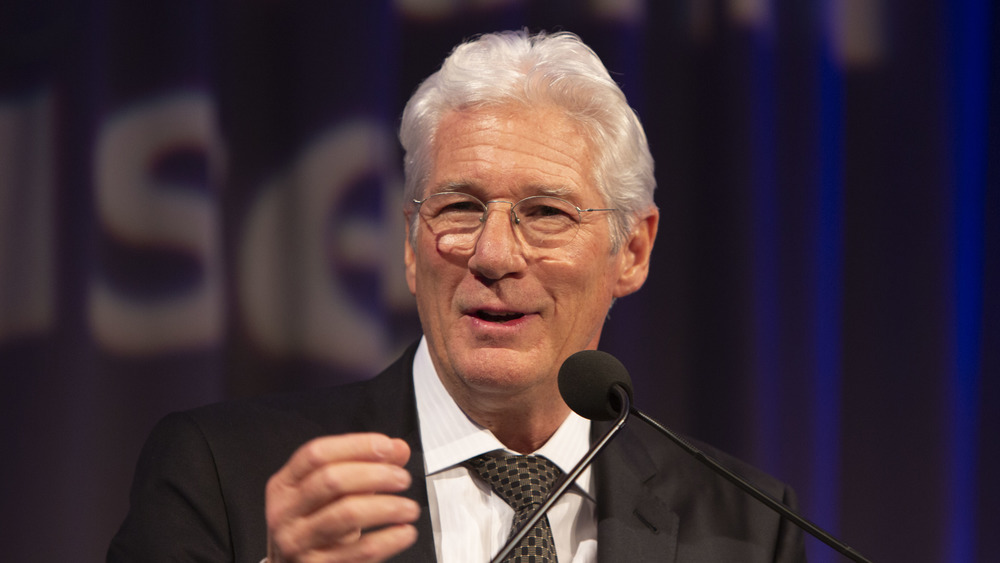 Tasos Katopodis/Getty Images
Along with making movies, Richard Gere "has devoted much of his time to his social and political causes," according to Biography. Along with supporting various charities, Gere is a Buddhist and "co-founded the Tibet House in 1987" while also "serv[ing] as the chairman of the board for the International Campaign for Tibet since 1995." He also set up the Gere Foundation which "awards grants to groups that are dedicated to the cultural preservation of Tibet and the Tibetan people," while also "providing HIV/AIDS care, research, and treatment," as well as supporting organizations that "[address] human rights violations throughout the world."
Considering the fact that Gere is obviously passionate about his beliefs, it may not surprise you that he decided to use a major platform like the Academy Awards to get the word out about his cause. Back in 1993, the star showed up to present the Best Art Direction Award, but when he stepped up to the mic, he ditched the script and instead discussed Tibet being occupied by China and the "horrendous, horrendous human rights situation," according to The Hollywood Reporter. Susan Sarandon and Tim Robbins also spoke out in support of Haitian refugees and all three were banned from future ceremonies. Gere was banned from China for life.
However, 20 years later, Gere returned to the Oscars, telling HuffPost UK, "Apparently, I've been rehabilitated. It seems if you stay around long enough, they forget they've banned you."