Why Hollywood Won't Cast Richard Gere Anymore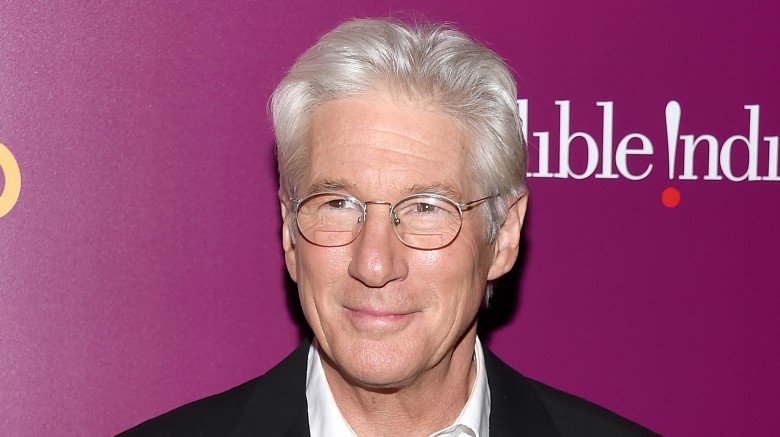 Getty Images
Once upon a time, Richard Gere was a major Hollywood heartthrob and well regarded for his dramatic work. From his career-making turn as a male escort in American Gigolo (1980), to his iconic romantic leads in An Officer and a Gentleman (1982) and Pretty Woman (1990), and his celebrated turn in the Oscar-winning Chicago (2002), Gere had an incredibly busy couple of decades. Everyone knew his name (except maybe not his middle name, which, as a fun fact, happens to be Tiffany). His career has grown quiet in recent years. A little too quiet, in fact. Here's what might be causing the slowdown, and how he may just be able to turn things around.
His movies have been hit or miss with critics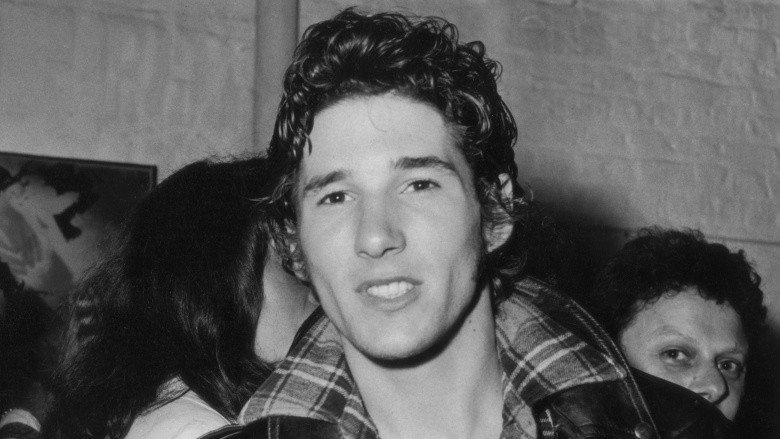 Getty Images
Gere enjoyed a great deal of acclaim for his earliest work, including Terrence Malick's Days of Heaven (1978) and John Schlesinger's World War II drama Yanks (1979), but he's also been a party to more than his fair share of cinematic stinkers. His 1994 film Intersection scored a dismal 7 percent on Rotten Tomatoes, while his title turn in 1985's King David scored a measly 8 percent. Even Gere's more box office-friendly fare, such as his portrayals of a cuckolded husband in Unfaithful (2002) and as a wandering-eye-turned-boot-scooter in Shall We Dance (2004), were met with lukewarm receptions.
In 2015, The New York Times looked favorably upon his depiction of a homeless man in Time Out of Mind, crediting Gere with using "his unmistakable if somewhat faded movie-star charisma" to draw audiences into the character. Even so, it's hard to devise any kind of critical consensus on Gere's future prospects because his reviews are all over the map with no discernible pattern. That could make casting directors reluctant to roll the dice on this seasoned star.
He's been plagued by the gerbil story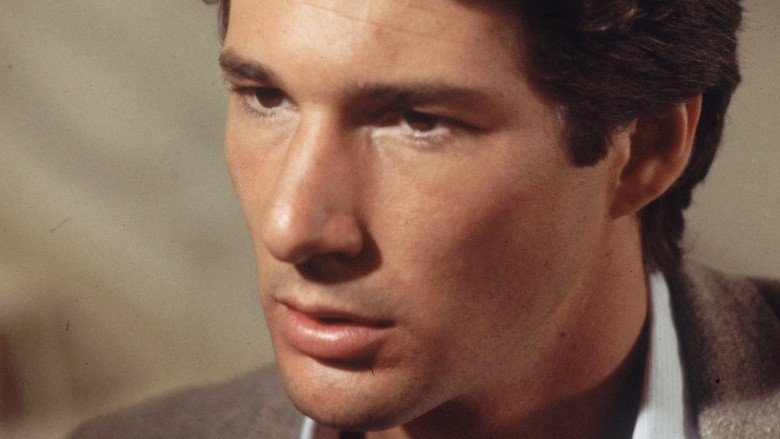 Getty Images
Celebrities are constantly targeted by outlandish rumors, but Gere has been dogged for decades by a particularly ridiculous urban legend involving a rodent and his rectum. According to Snopes, "Rumors that he had an emergency 'gerbilectomy' at Cedars-Sinai Hospital in California have spread far and wide, and countless doctors and nurses claim to have participated in, been on hand during, or heard from a reliable colleague about, the procedure." Though the myth-busting site uncovered no verified cases of a gerbil being placed in any person's rectum for sexual pleasure and then removed by a medical team, chatter about Gere's furry fetish reached a fever pitch and stayed there for far too long (and this pre-dated social media!), overshadowing other aspects of the actor's professional life.
Perhaps Gere thought if he just ignored this falsehood it would go away. Nope, folks like us still bring it up today. Gere finally defended himself publicly in 2008, telling Metro, "I stopped reading the press a long time ago. Lots of crazy things came up about me at first, especially from the tabloids. There is an infamous 'Gere stuck a hamster up his bum' urban myth," he said. "I just decided not to pay attention to any of it. It's a waste of energy."
Audiences aren't tripping over themselves to see him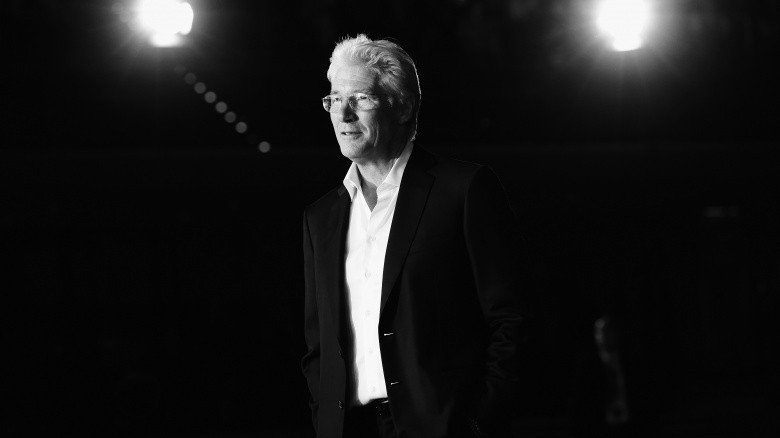 Getty Images
Gere has garnered some cringe-worthy ticket sales. His 2000 film Dr. T and the Women failed to recoup the $23 million the studio spent on production. Even worse, his 2009 pic, Amelia (which also fared miserably with critics), earned just $19.6 million on a $40 million budget. His 2011 thriller The Double earned just $3.9 million worldwide on an estimated $13.5 million budget. Ouch. Even Gere's Nicholas Sparks adaptation, Nights in Rodanthe (2008) was somewhat of a box- office bummer. It took in $84 million, which is mediocre compared to other Sparks movies.
He doesn't diversify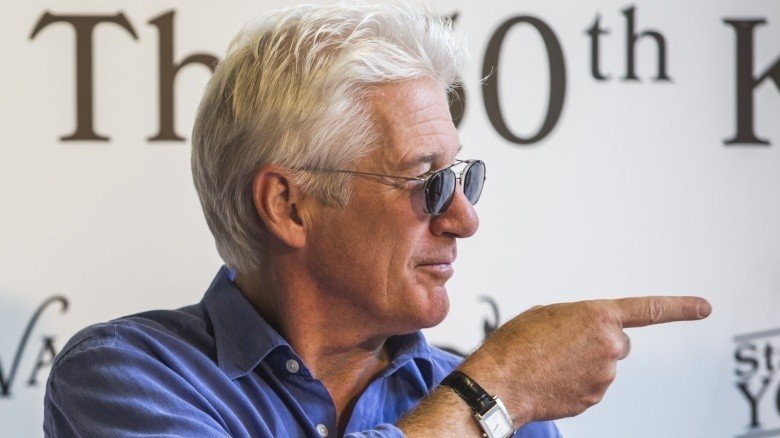 Getty Images
Whereas a lot of his contemporaries have jumped the movie-making ship to join a dramatic television series, Gere has avoided the small screen. Apart from a couple of documentaries and TV movie roles, he's almost exclusively appeared on the silver screen since the '70s, which means he might be missing out on opportunities to connect with colleagues and audiences beyond the cinema.
Gere has also avoided the Broadway stage for decades, despite originally getting his start at the Seattle Repertory Theater and the Provincetown Playhouse. He was well-received for his work in the Tony-nominated 1979 play Bent and in the Oscar-winning movie adaption of the musical Chicago (2002). Is Gere missing opportunities by avoiding the stage and television? You betcha.
He's been consumed by divorce drama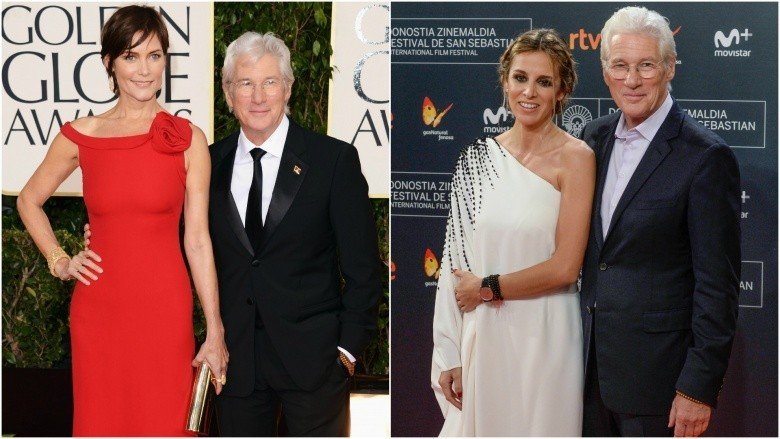 Getty Images
Gere may not be acting much of late because he's been too busy hashing out the details of his divorce from former model Carey Lowell. According to People, the couple wed in 2002, split 11 years later, and finally finalized the divorce in October 2016. They've spent the interim reportedly haggling over finances (Gere is worth an estimated $120 million) and custody arrangements for their teenage son, Homer.
E! News has since linked Gere to Spanish socialite Alejandra Silva, who is more than 30 years his junior. "It's believed the duo were seeing one another for at least a year before going public with their romance" at the Taormina Film Festival in Italy in June 2016, reported the Daily News.
A wide age gap and relationship drama is nothing new for Gere. He married supermodel Cindy Crawford in 1991 when she was 25 and he was 42. They officially split in 1995.
Though his marathon divorce is behind him, rumor has it Gere plans to further distance himself from the entertainment scene. According to sources for Radar Online, the actor is "quitting Hollywood" and plans to "hightail it to Europe with his ladylove and live a quieter life."
He's focused on Buddhism and humanitarian work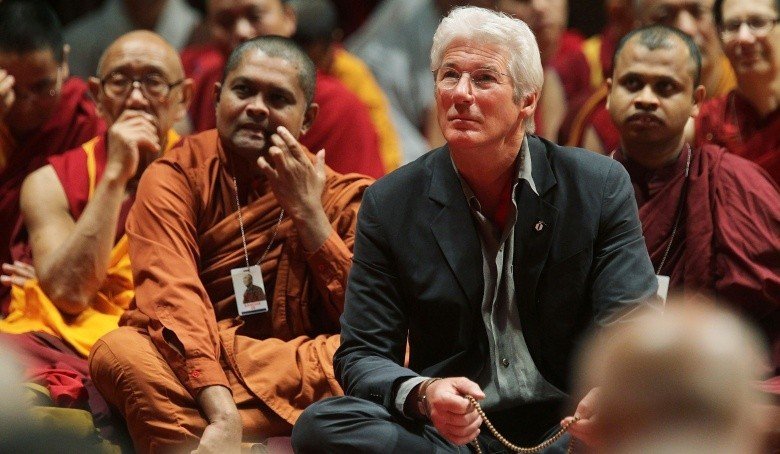 Getty Images
Gere co-founded the humanitarian non-governmental organization Tibet House and engages in a great deal of relief work across the globe, including AIDS awareness and education campaigns, as well as tribal protection efforts.
In a 1999 interview with the Lion's Roar, he talked about balancing work and spirituality (He's been practicing Buddhism since his early twenties.) "I find that more and more my involvement in a career, in a normal householder life, is a great challenge for deepening the teachings inside of me. If I weren't out in the marketplace, there's no way I would be able to really face the nooks and crannies and darkness inside of me."
In other words, Gere seems to hold his personal values and passion projects well above whatever front-of-camera work might come his way, which may not be copacetic with the who's who of Tinseltown.
The China connection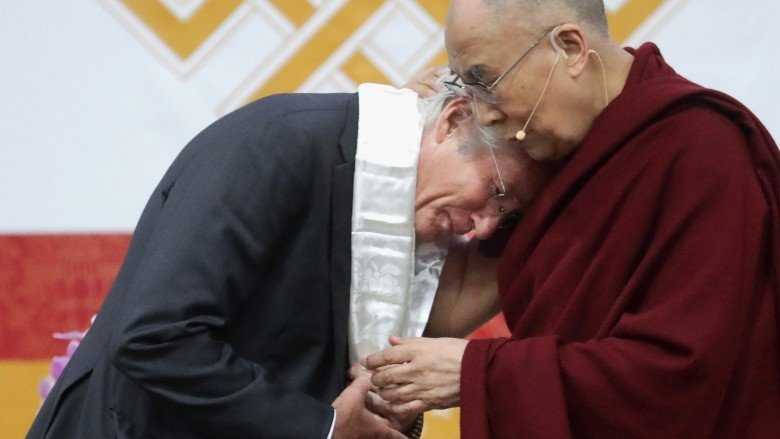 Getty Images
Those aforementioned humanitarian efforts have triggered some negative side effects on his career.
With Chinese financing and global box-office results becoming more and more important to the success of traditional Hollywood movies, Gere has found himself essentially out of the running for mainstream projects, according to an interview with Vanity Fair. He attributes his alienation to his advocacy for Tibetan independence and to his continued criticisms of what he calls "China's horrendous, horrendous human rights situation." He even cites an independent project that was torpedoed after the Chinese director was allegedly told that if he worked with Gere, he and his family "would never have been allowed to leave the country ever again, and he would never work."
Gere's problems with China didn't end with simple threats. They've also impacted his relationship with big studios, who began seriously chasing capital from the communist country in the late '90s. After completing the 1997 socio-political thriller Red Corner—in which Gere plays an American attorney wrongfully accused of murder and abused by a corrupt Chinese court system—the studio "dumped it," in Gere's words, presumably meaning they stopped promoting it and limited its release.
"Everyone was happy with the film. I get calls from the heads of the studio. Went on Oprah," Gere told The Hollywood Reporter. "Then, out of nowhere, I get calls saying, 'We don't want you doing press.' MGM wanted to make an overall deal with the Chinese. China told them, 'If you release this film, we're not buying it.'"
He was banned from the Oscars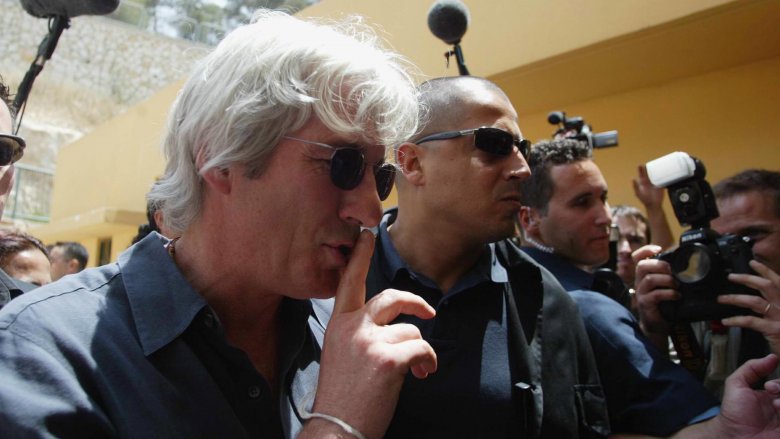 Getty Images
According to The Hollywood Reporter, Gere's Tibetan activism collided with Hollywood's foreign interests during the Academy Awards in 1993, when he went off script during his presentation for best art direction and instead uttered the aforementioned "horrendous human rights situation" remarks. He was subsequently banned from presenting at the Oscars and prohibited from visiting the People's Republic of China. Twenty years passed before Gere returned to the show.
His film prospects are tied to a single indie director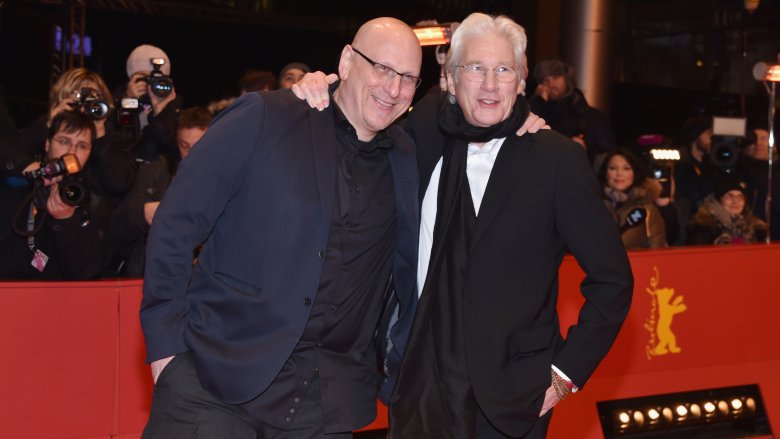 Getty Images
It's not uncommon for directors to use the same troupe of actors for multiple films—think Martin Scorsese, Robert De Niro, and Joe Pesci or Tim Burton, Johnny Depp, and Helena Bonham Carter. But those A-List teams are still making big budget films for major studios. In Gere's case, he's thrown his lot in with writer/director Oren Moverman. Who? Exactly.
In an interview with Vulture, Gere spoke about his most recent works (as of this writing), which are all indie projects either written, directed, or produced by Moverman, who is probably best known for directing Rampart (2011), the critically acclaimed but underperforming Woody Harrelson vehicle about LAPD corruption. "We're talking about doing four or five other things in the future," Gere said. Granted, the critical praise for their collaborations has been flowing, but the movie business is still a business, and Moverman has not yet generated the kind of dollars that make a big splash.
His roles must be tied to social causes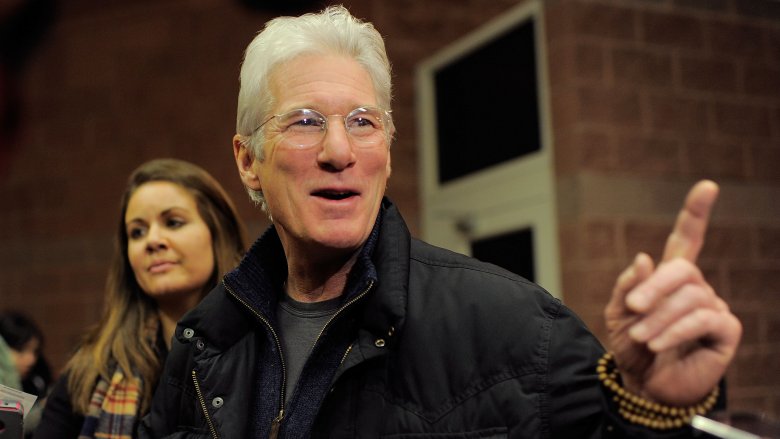 Getty Images
Even in Hollywood, covering the bottom line typically takes precedent over loftier causes, such as making sure the product promotes a social good. This is another sticking point for Gere, who now clearly wants his work to do more than just entertain. He wants it to "provoke debate and effect social change," according to the Independent.
When working on Time Out of Mind, the film in which Gere plays a homeless man, he insisted the film's distributors also incorporate fundraiser screenings that would benefit "local homeless groups." According to the Independent, he said it was important "that this movie helps the local homeless groups and is engaged with the local community at the level of funding and taking responsibility for homeless people."
It's a worthy cause and a noble effort on Gere's part, but we imagine there are plenty of studios who'd rather just cast someone else than be tasked with also fulfilling their star's charitable promises. Should Gere's philanthropy become the core focus of his filmmaking, he and the major studios may come to an impasse.
He doesn't worry about his career direction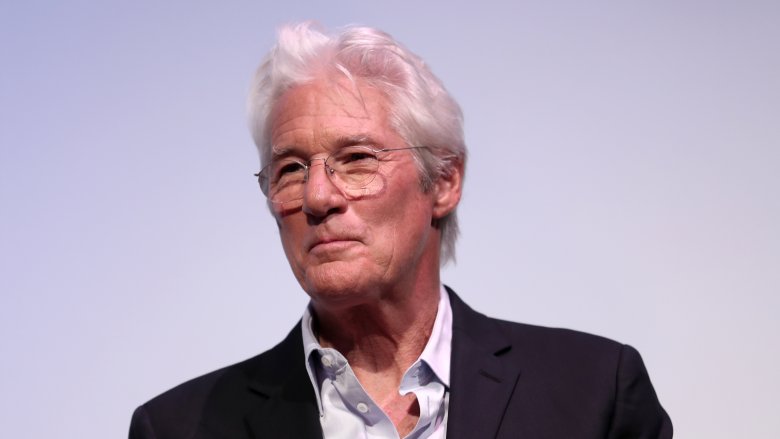 Getty Images
We may actually be doing a lot of worrying about Gere's career in vain because it's not like The Jackal (1997) star even cares. Moving from big hit to big hit has never been his priority, which is apparent in the way Gere throws himself into roles, investing a lot of time in preparation and method-style acting.
"I never engineered a career. I just have always done whatever I wanted," Gere told the Independent. "You're restricted by what you're offered, but the incredible list of brilliant directors and actors and writers I've worked with, you know I'm kind of amazed myself that I've been able to ride this career this long with such good people."
It seems that quality over quantity has always been something of a mantra for Gere, which also puts him at odds with Hollywood's recent trend of rubber stamping sequels, prequels, reboots, and spin-offs over virtually any original concept. Gere told Vanity Fair, "I'm not interested in playing the wizened Jedi in your tentpole," which is a clear reference to Hollywood's dependency on huge legacy film franchises. "I was successful enough in the last three decades that I can afford to do these [smaller films] now."
So is it Hollywood that no longer wants Gere, or is it the other way around? Sounds like a bit of both.
How he's turning it around
Gere could capitalize on nostalgia by going for the three-peat with his Pretty Woman (1990) and Runaway Bride (1999) co-star Julia Roberts in another charming rom-com. That genre may not be closely associated with social movements or critical acclaim, but people would totally watch. Just look at the old clip above—you know you want to see those two together again.
Despite Gere's career roadblocks,  he still gets work. As of this writing, his recent roles have earned rave reviews. The New York Times described him as "never been better" in Joseph Cedar's dramatic thriller Norman (2016), and Deadline wrote that his turn in Moverman's adaptation of Herman Koch's mystery-thriller novel, The Dinner (2017), proves that he is "in the midst of an impressive indie renaissance." Clearly, Gere is making a return to his celebrated dramatic form—the stuff of And the Band Played On (1993) and Primal Fear (1996), and that is exceedingly exciting.