The Real Reason Dan Levy Swore Off Reality TV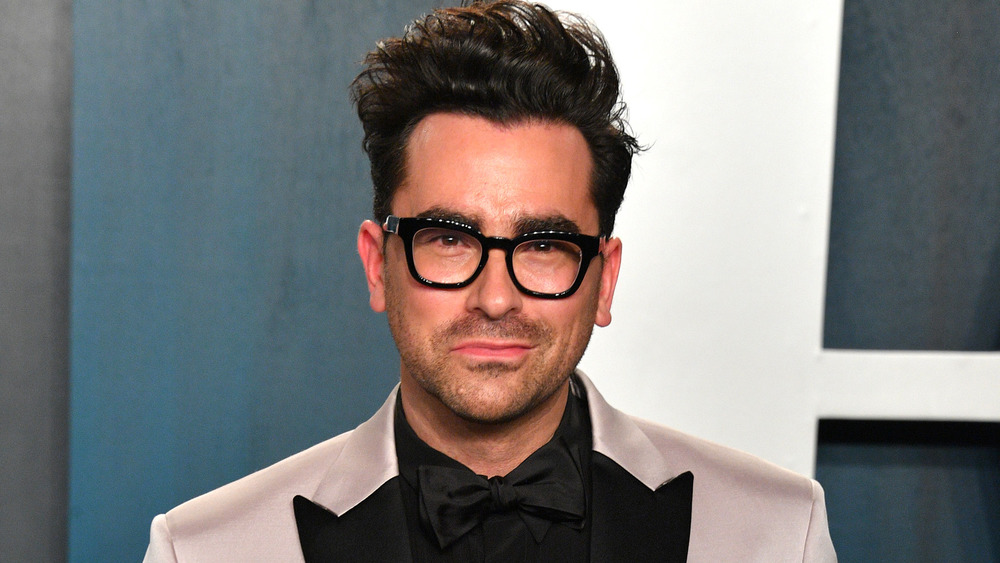 George Pimentel/Getty Images
Dany Levy has achieved both commercial and critical success for his work as an actor, writer, and showrunner in scripted television, specifically the Emmy-winning series Schitt's Creek. However, he spent the early days of his career with a reality TV focus. He wasn't actually on a reality TV show, unfortunately for fans of the genre. However, he did host an after show for The Hills on MTV during the height of the series' popularity. 
Levy discussed this during an appearance on The Tonight Show Starring Jimmy Fallon. He shared, "Before I did [Schitt's Creek], I was working on MTV with The Hills for a long time, a show that some people might know. I was doing the after show for The Hills," per ET.
Experiencing that inside look at how reality TV works behind the scenes actually inspired Levy to take a break from watching reality TV. He explained, "When you work so closely with a reality television show, and I love The Hills, but it kind of takes the magic out of the experience of watching reality television because you kind of end up knowing too much about how it works." Considering all of the admissions from The Hills cast members about the many fake storylines that they portrayed as "reality," it is understandable that Levy became disenchanted with the reality TV genre. However, time in quarantine in 2020 led to him changing his stance on reality shows.
Quarantine reunited Dan Levy with reality TV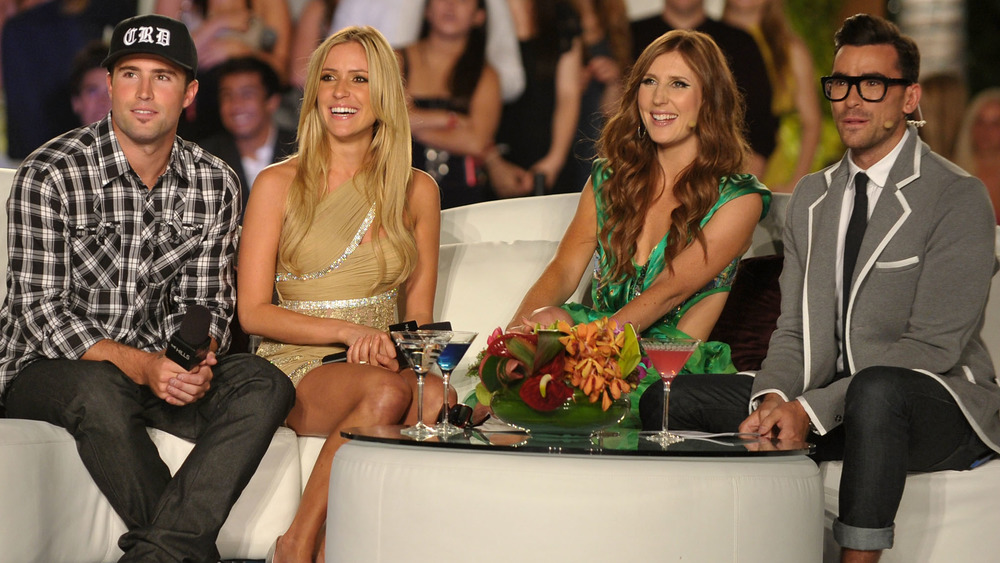 John Shearer/Getty Images
According to ET, Dan Levy shared that he "had to take a long hiatus" after getting an inside look at The Hills. Just like many people, Levy watched a lot of TV shows during his time in quarantine, which renewed his interest in reality TV. At some point, Levy "had quite literally watched every show on television" in the scripted genre, he said. With more time in front of the television, Levy ended up returning to reality TV. He recalled, "I finally resolved myself to accepting the fact that I only have reality TV left, not to diminish the genre."
He joked that the reality TV watching "became a problem." He added that it is "all I watch" these days. He returned to watching with Real Housewives of Atlanta and he ended up loving Below Deck Mediterranean. The actor declared, "The drama that happens on the last season of Below Deck Mediterranean is earth shattering." He even revealed that he considered taking Hannah Ferrier's yachting course in Australia.
Levy's return to watching reality TV perfectly exemplifies the old adage "absence makes the heart grow fonder." And no one can blame him for getting sucked into RHOA and Below Deck Med.