The Truth About The Zac Efron And Rebecca Ferguson Dating Rumors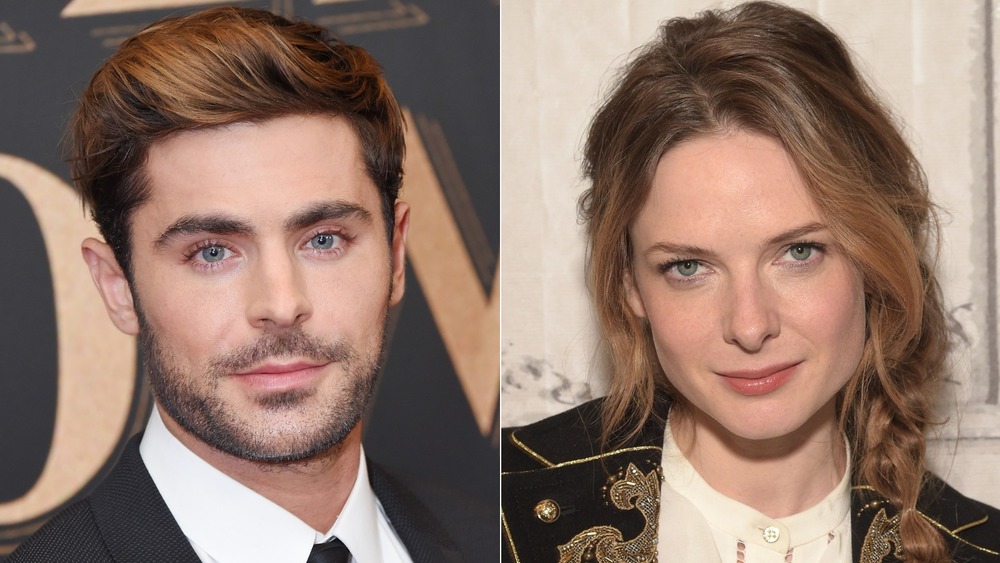 Michael Loccisano, J. Kempin/Getty Images
Zac Efron has a long history of being linked to his co-stars. Though he did actually date his High School Musical sweetheart Vanessa Hudgens, the Dirty Grandpa star has been romantically linked to a number of his cast members over the years, including Baywatch co-star Alexandra Daddario and his Extremely Wicked, Shockingly Evil and Vile love interest, Lily Collins. Despite being known for falling in love with his on-screen love interests, per E! News, Efron and Collins actually went "on a series of dates in 2012 and 2013," several years before they acted alongside each other in Netflix's 2019 release.
In 2017, it was rumored that he was romantically involved with Daddario, per US Weekly. However, in May 2017, Daddario shut down the relationship rumors, telling E!'s Jason Kennedy, "We work together closely; he's my love interest in the film. I understand why people would go crazy over something like that, but Zac and I are very good friends." By December 2017, Efron had the rumor mill spinning yet again with claims that he was dating his Greatest Showman co-star Rebecca Ferguson. 
Zac Efron 'finally looked' at Rebecca Ferguson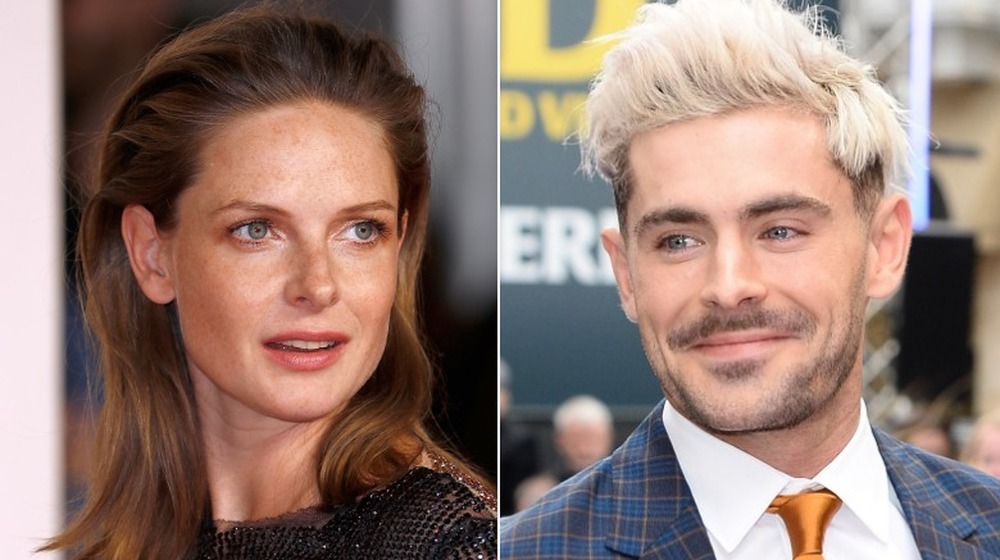 John Phillips, Jeff Spicer/Getty Images
The Zac Efron and Rebecca Ferguson romance rumors started after he took to Instagram on Dec. 1, 2017, to post a picture on set of the The Greatest Showman. "A pic is worth a thousand words," he captioned the photo that showed Ferguson gazing into his eyes while he looked at the camera and smiled. "Only ones I can think of now are: wtf were u thinking dude?! Look at her!!" He also hashtagged the name of their film and Ferguson's name. Efron only further fueled the speculation nine days later when he tweeted out a picture of him and Ferguson standing on a bridge while he stared into her eyes. "I finally looked," he wrote along with the heart eye emoji.
While it's quite possible that Efron just wanted to create some buzz for their movie that was released in early December 2017, fans were convinced that he and Ferguson were an item. Many jumped into his comments and mentions to express their excitement over the pair's rumored courtship. "I think Zac Efron and Rebecca Ferguson must be dating, and I couldn't be shipping it more," one fan tweeted. According to US Weekly, Efron and Ferguson never confirmed or denied the speculation.