What You Didn't Know About Dwayne Johnson's Criminal Past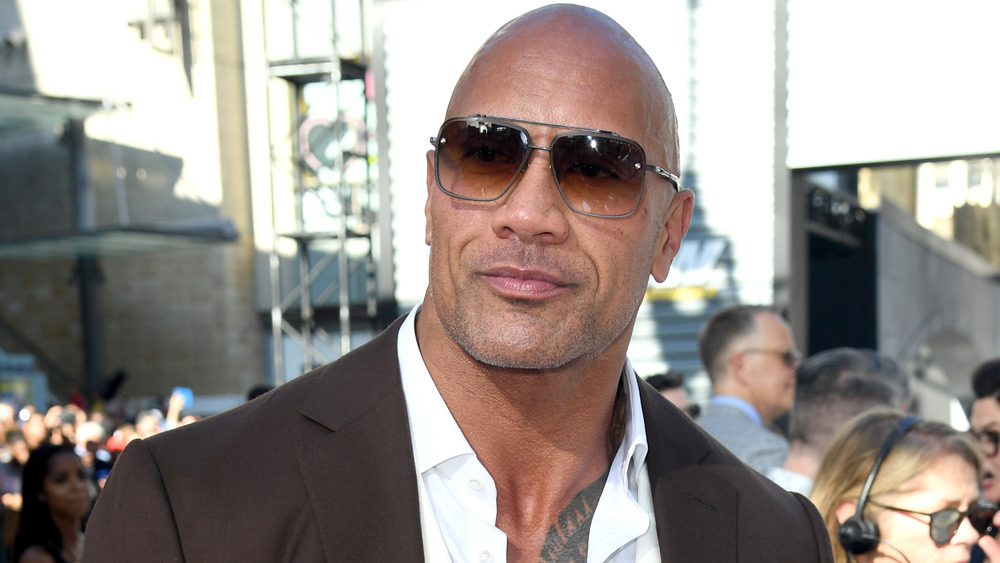 Kevin Winter/Getty Images
WWE champion Dwayne "The Rock" Johnson parlayed a successful wrestling background into a thriving acting career, but the beloved Hollywood star didn't always have it so easy. In fact, Johnson has been candid about his childhood struggles with poverty, which fueled his determination to make something of himself. In a 2014 interview to promote his movie Hercules, the action man told CinemaBlend about the heartbreaking moment he came home to find a padlock on the door of his family's apartment.
"When I was a kid at 14 and we were in Hawaii, we were evicted," Johnson revealed. "I saw my mom crying — it was me and my mom — and she was tapped out. There was nothing we could do, padlock on the door. I just remember at that time thinking I never wanted this to happen again, so I wanted to become a success somehow so we'd never get locked out again and never get evicted."
As an adult, Johnson's childhood dreams of stardom manifested into reality, but not without some bumps along the road. When the future megastar began bodybuilding at 14, he also got sucked into a petty crime operation. Here's what you didn't know about Dwayne Johnson's criminal past.
The Rock was arrested as a teenager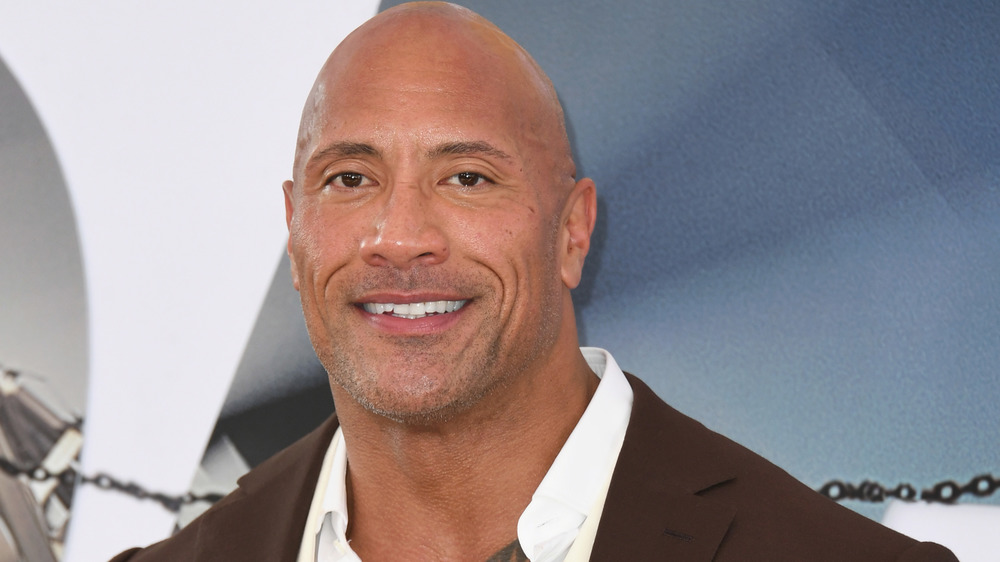 Jon Kopaloff/Getty Images
Plenty of people rebel during their teenage years, and Dwayne "The Rock" Johnson was no exception. Speaking with Muscle & Fitness around the 2014 launch of his action-remake hit Hercules, Johnson came clean about his mistakes. "At 14 is when I started getting arrested — for fighting, theft, all kinds of stupid s**t that I shouldn't have been doing," the Hollywood titan shared, adding that he got arrested "8 or 9 times" by the time was 17.
Johnson's run-ins with the law stemmed from the fact he was involved with a theft ring, where he stole high-end clothes and jewelry. "In Waikiki [Hawaii], there's a couple high-end blocks where there's your Prada, Chanel, Gucci, Armani — jewelry stores — plenty of jewelry stores. There are a lot of tourists that come into Waikiki and there's a lot of money... We were part of a theft ring that would target those groups," Johnson confessed to Muscle & Fitness. "We would target the money... and sell it, best we could." 
Thankfully, Johnson was able to turn things around. And talk about a true rags to riches story — in 2020, the star was named Hollywood's highest-paid actor for the second year running! While several of The Rock's 2020 movies have been pushed due to COVID-19, you can catch one of his buzziest upcoming projects, Red Notice, which is expected to hit Netflix in 2021.