The Truth About Melissa Gorga And Teresa Giudice's Relationship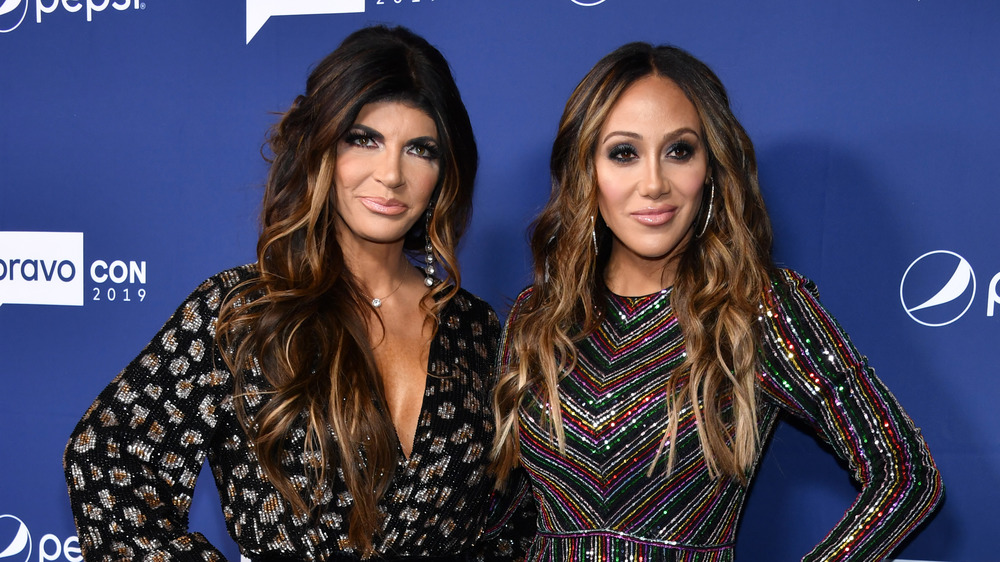 Dimitrios Kambouris/Getty Images
The Real Housewives of New Jersey is probably one of the most entertaining series of Bravo's crown-jewel franchise. Sure, every series has its moments, but we'd be lying if we told you that Teresa Giudice flipping a table during an adult temper tantrum wasn't the best thing on TV since the moon landing.
The key to their success (and the source of drama) is that many of the RHONJ wives are related either by blood or by marriage. The two longest-running cast members, Teresa and Melissa Gorga, are sisters-in-law through Teresa's brother Joe Gorga. They've seen each other through a lot, including Teresa's stint in prison, her husband Joe Giudice's prison sentence, his deportation to Italy, and their subsequent divorce. They've also seen each other through fights with each other and other castmates. Sounds like they're tight enough, but as we all know, families can get complicated.
As housewives, Teresa and Melissa fight with everyone, but no one more than each other. So, what's up with them? Are they friends, or do they actually hate each other like it so often appears?
Teresa Giudice and Melissa Gorga have a complicated friendship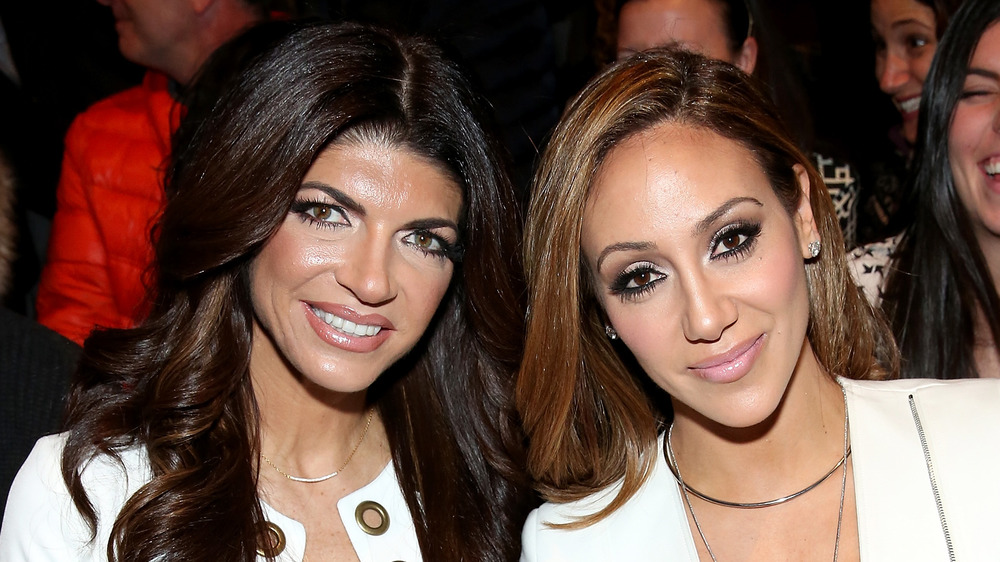 Monica Schipper/Getty Images
According to Teresa Giudice, it was hard for her and Melissa Gorga to ever get along on The Real Housewives of New Jersey because things started off on the wrong foot. Apparently, Melissa — who joined the show in Season 3 (Teresa started in Season 1) — did so without telling her sister-in-law. "Well, unfortunately, that was the one sad thing for me throughout this whole show, not only the legal stuff but the family stuff," Teresa explained in November 2019, per The Sun. "My family came on the show, behind my back, and that was the worst thing that could have ever happened to me."
That caused a lot of tension between the sisters. The viewers saw it play out firsthand over the proceeding seasons. Things are all good now, though. With everything Teresa has been through on the show, her sister-in-law joining the cast behind her back is the least of her worries. Jennifer Aydin confirmed as much on a Watch What Happens Live appearance in February 2020, "I think they definitely get along better than they once did," she said. "But they're not the best of friends, to be honest," she added, to which Melissa agreed.
"Do we love each other? Are we family? Yeah," Melissa explained. "But would I raise my hand and say, 'Let's be best friends?' I don't know. And I don't know if she would, either." Sounds complicated!