The Real Reason Keri Hilson Can't Stand Beyonce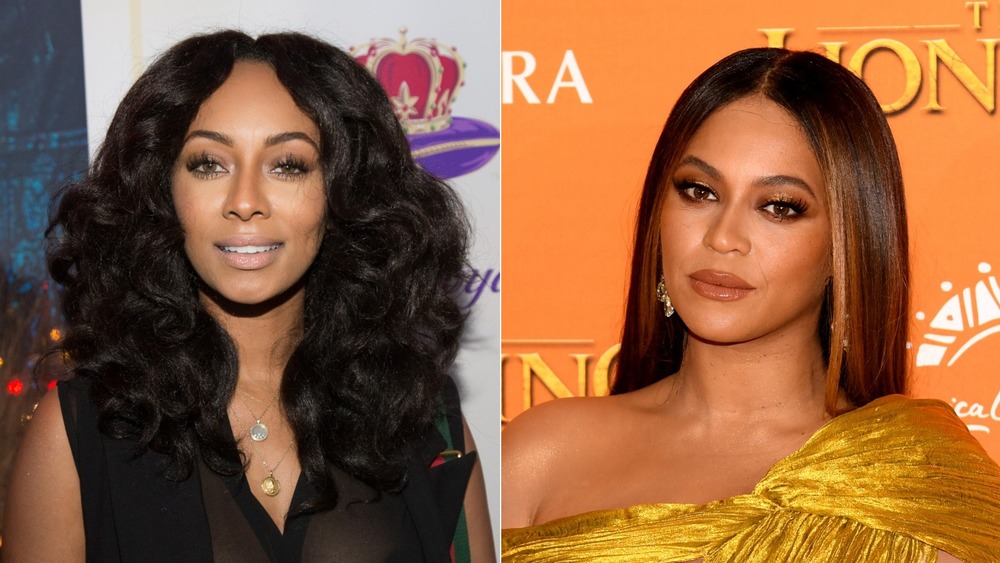 Brian Stukes, Gareth Cattermole/Getty Images
Singer Keri Hilson had a strong presence within the music scene, but fell victim to the sting from the BeyHive. She got her start in the early 2000s as a songwriter and producer in the five-person production/songwriting team known as the Clutch. She also provided background vocals for a number of chart-topping artists, including Usher, Ciara, Ludacris, and Kelly Rowland. After getting signed to super-producer Timbaland's Mosley Music label in 2006, Hilson's debut album In a Perfect World reached gold status following its March 2009 release. The album snagged her two Grammy nominations and a Top 20 single with "Turnin' Me On."
However, things appeared to go left for the singer after releasing a remix of said single, as she was accused of singing lyrics that seemingly dissed Beyoncé, among other top female R&B artists of the time. "Your vision cloudy if you think that you da best, You can dance, she can sing, but need to move it to the left..." she sang, leading many to believe this line referenced Bey's 2006 hit single "Irreplaceable." Though she didn't name names, many believed she was referring to Beyoncé, who had recently talked about wanting to take the time to start a family, as noted by SingersRoom. "She need to go have some babies, she need to sit down, she fake, them other chicks ain't even worth talkin' bout." The remix got her a lot of buzz, but not the kind she was looking for.  
Keri Hilson got stung by the BeyHive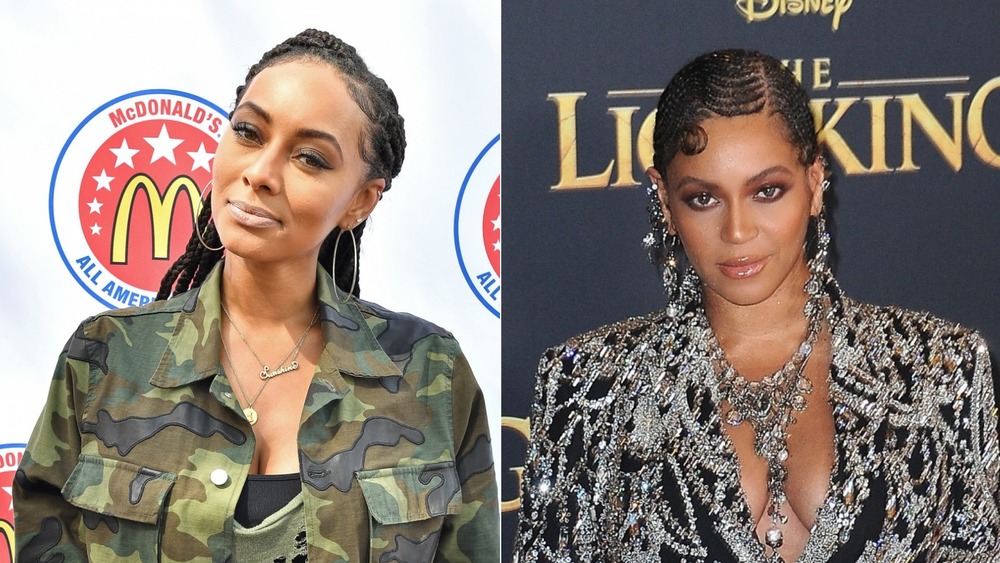 Paras Griffin, Albert L. Ortega/Getty Images
The accusations against Keri Hilson shading Beyoncé only got worse in 2011 when she refused to hold the newest issue of Juicy Magazine after noticing Beyoncé and Jay-Z were on the cover. By then, fans were convinced that Hilson had an issue with Queen Bey and they weren't here for it. In 2013, the "Energy" singer took to Twitter in frustration at the BeyHive harassing her with shady beef accusations. "It's TOO much!! Please! Is everything I tweet gonna be 'intentionally misinterpreted' as a statement about someone/drama I know nothing about?" she tweeted. "You have no idea what your hateful words could do to someone's spirit. Years of verbal abuse from strangers all day long. Enough is enough," Hilson continued. "I had my reasons. It's been years! Just chalk it up to your ignorance of my reality and LET...IT...GO. As for my mistakes, God has dealt with me."
In August 2020, Hilson confirmed that she has no issue with Beyoncé, but was pitted against her as a marketing tactic. "No one could ever compare to Beyoncé... No one will, for a very, very long time and that was never my aim either," she shared while on Out Loud With Claudia Jordan. "However, it was framed that way. And then, I'm caught, like, do I tell the truth? Do I expose them early in my career? It just soiled my whole dream." Hilson has become living proof of how deadly the BeyHive can be.