What You Don't Know About Terry Bradshaw's Wife Tammy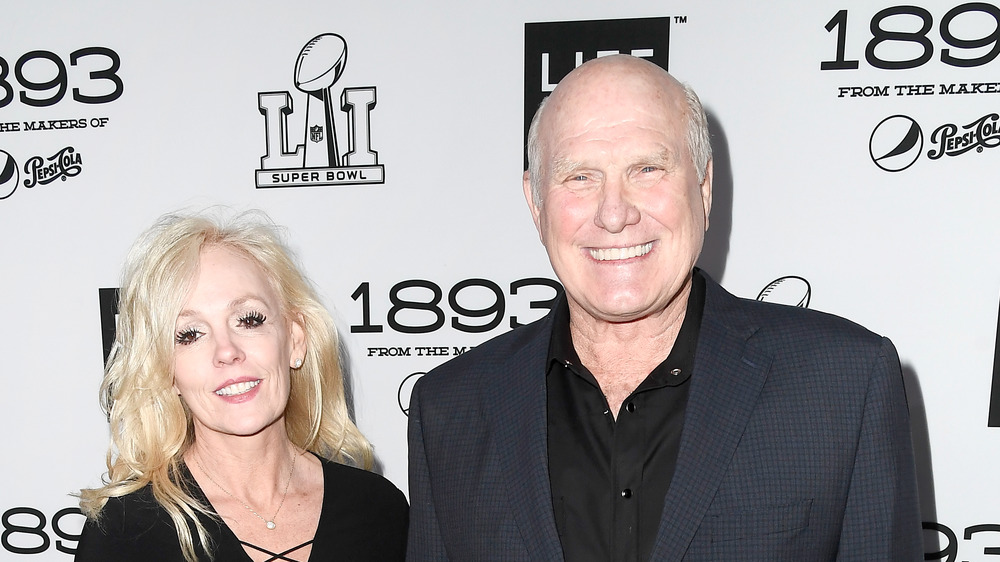 Frazer Harrison/Getty Images
NFL Hall of Famer-turned-sports analyst Terry Bradshaw is no stranger to the spotlight — but with the birth of his new hit reality show The Bradshaw Bunch, his wife and daughters are now basking in some of that spotlight, too.
Enter Terry's wife: Tammy Bradshaw. The premise of the show is to highlight Terry and his family as they navigate life on their 800-acre ranch. Let the hijinks and hilarity ensue! "I got three girls, which means I have three problems" Terry joked during a confessional interview on the show, according to E! News. 
But there's actually a lot we don't know about Terry's family — including about his wife, Tammy. While the caring wife takes on a more supportive role on the reality show, her devotion to Terry is apparent. Think of her as the Julie to Todd Chrisley, if you will. 
So, what is there to know about Mrs. Bradshaw? Keep reading after the jump to find out!
Terry Bradshaw is Mrs. Bradshaw 4.0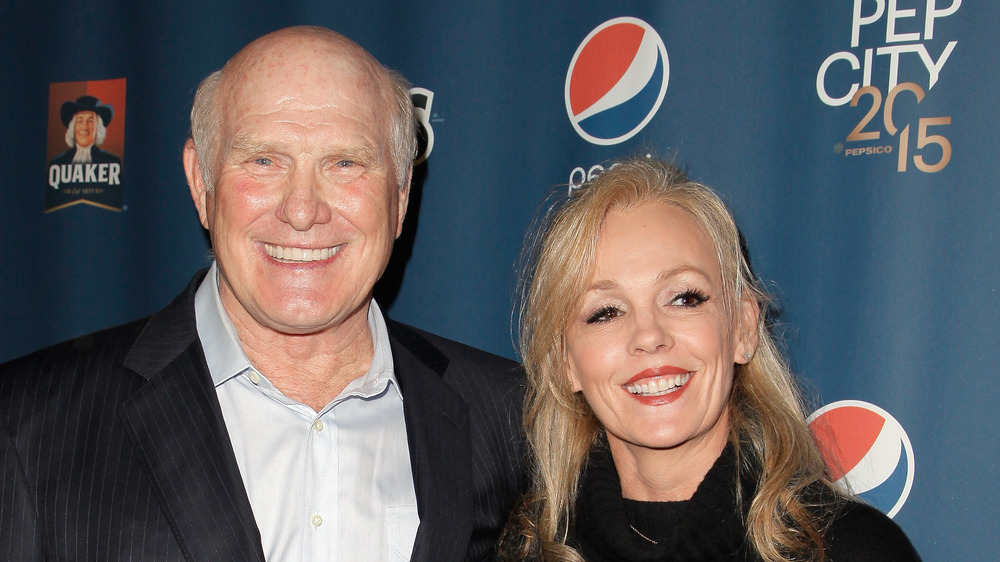 Tibrina Hobson/Getty Images
What you may not know is that Tammy Bradshaw is not Terry Bradshaw's first wife... or his second... or his third. Nope, she's the fourth Mrs. Bradshaw. Phew.
And as fate would have it, it was their mutual misfortune that actually brought the couple together. Per The Cinemaholic, the couple united in 1999 when Terry was suffering from health problems and Tammy was going through a difficult and bitter divorce from her husband at the time and the man whom she shares her daughter Lacey with, David Luttrull. 
During an August 2019 interview with Closer Weekly, however, Terry admitted that the beginning of their romance wasn't all rainbows and butterflies. "[We were both] coming out of bad divorces and when I was getting close to her, I'd run and hide for six weeks, then come running back. I said, 'There's nobody getting their hands around my heart again.'" And the rest is simply history for the couple!
Tammy Bradshaw tragically lost her son in 2009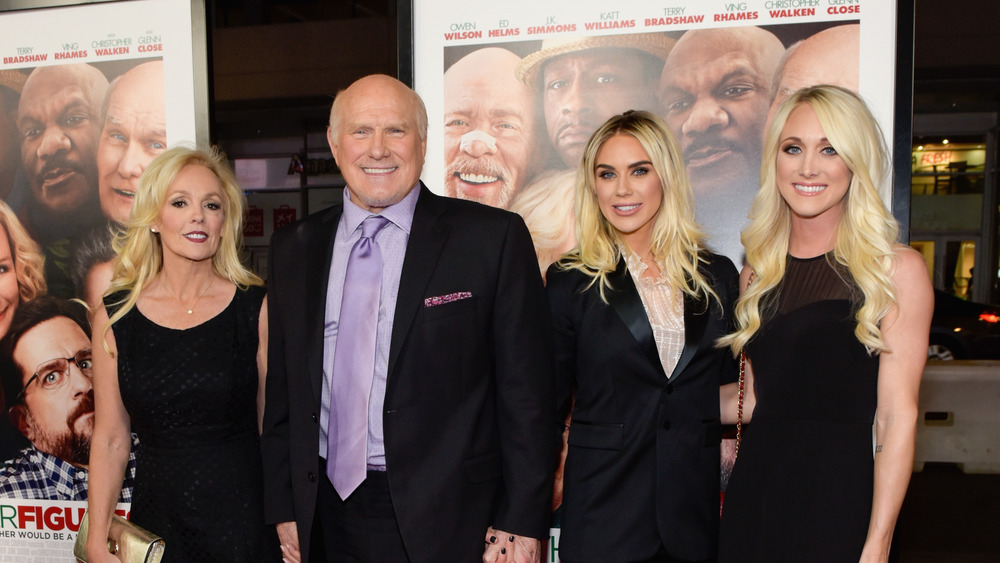 Tara Ziemba/Getty Images
Unfortunately, Tammy Bradshaw's life hasn't been the fairytale some might imagine. It's reported that Tammy tragically lost her son, David Cody Luttrull, to a heroin overdose in 2009 (via MyDeathSpace). He was only 23 years old at the time. Luttrull's obituary in The Dallas Morning News read that Tammy's eldest child would be "greatly missed and remembered fondly by his family and many friends for his big heart, great sense of humor, and recent excitement over his new job as a train dispatcher with the railroad." 
Tammy has found a way to bring some good out of the tragedy. As reported by Heavy, both she and her husband, Terry Bradshaw, as well as their three daughters, have devoted their lives to spreading awareness about the dangers of opioids. In 2019, the family even appeared on the popular game show Celebrity Family Feud and won $10K for the 525 Foundation, a foundation that was created by parents who lost their children to opioid overdoses.
Well done, Bradshaw family, well done!
If you or someone you know is struggling with substance abuse and mental health, please contact SAMHSA's 24-hour National Helpline at 1-800-662-HELP (4357).