What You Might Not Know About Welcome To Plathville's Olivia Plath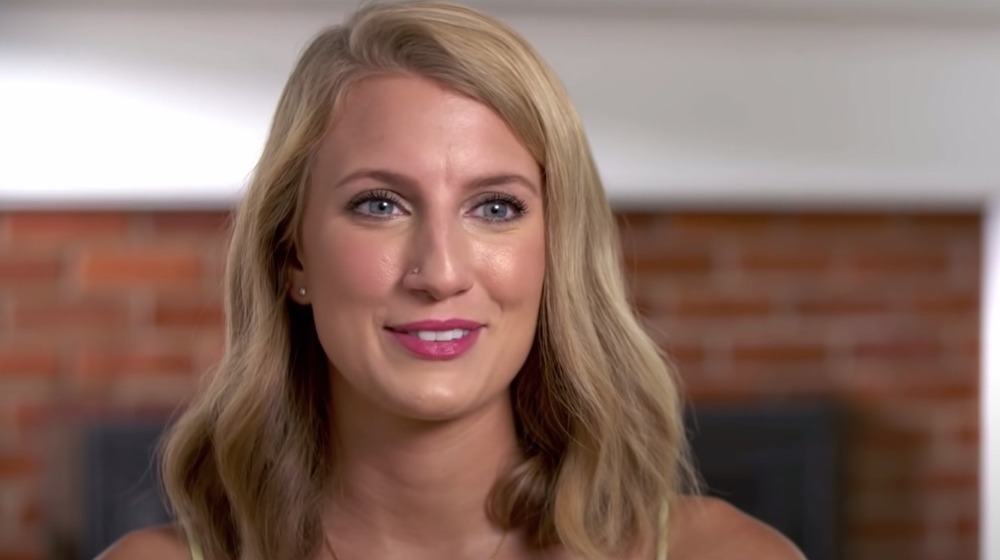 TLC/YouTube
Olivia Plath is one of the heroes of the reality series Welcome to Plathville. The TLC series is focused on the Christian fundamentalist Plath family, living remotely in rural Georgia. The Plaths are similar to the Duggars, except they are even more conservative. This Plathville star is married to the family's oldest son Ethan, and they are totally in love. But there are many things you might not know about Olivia.
First, not all members of the Plath family are "Team Olivia." Ethan's parents Kim and Barry Plath have big issues with their daughter-in-law for going against their strict rules. Olivia "led Ethan astray" by giving him his first Coca-Cola and his first alcoholic drink (via Woman's Day). Think you've got problems with your in-laws? YouTube's Without A Crystal Ball says that Kim and Barry believe Olivia is possessed by evil spirits. According to Without a Crystal Ball, the Plath parents think Olivia's "evil" has poisoned Ethan, as well as his siblings Micah and Moriah. 
The second season of Welcome to Plathville shows that Ethan and Olivia have broken off all contact with Kim and Barry. In an interview with Access Online, Ethan said his parents "could not accept" Olivia. The couple was forced to cut contact with Ethan's parents in order to save their marriage.
Keep reading to find out more about Olivia, Welcome to Plathville's shining star.
Olivia Plath is a bit of a rebel
Oliva Plath is one of the best reasons to watch the TLC show Welcome to Plathville, the hit reality TV series currently in its second season. Olivia is happily married to Ethan Plath and is a successful wedding photographer.
In a November 2019 interview with YouTube's Without a Crystal Ball, Olivia shared her backstory, how she met her husband Ethan, and other details about herself. Olivia is the fourth daughter in a family of 10 children. She was raised in rural Virginia in an ultra-conservative family. Ethan and Olivia met at a Christian family summer camp back in 2014 (via Woman's Day).
Kim and Barry Plath encouraged the match in the beginning, but then the elder Plaths soured on Ethan and his wife's relationship. The situation between Kim and Barry and the young couple deteriorated to the point where Ethan and his wife were not allowed to visit the other children in the Plath family without parent supervision!
In a teaser for Welcome to Plathville Season 2, Olivia talks about the situation with Ethan's parents: "During last year, we were allowed to see the kids some, and then last fall, everything just completely changed and we were not allowed to see the kids at all. It was just toxic." Our hope is that Olivia and Ethan keep working on their marriage and staying happy.
You can tune into Welcome to Plathville on Tuesdays (10 p.m. ET) on TLC.