This Is How Much Lily James Is Really Worth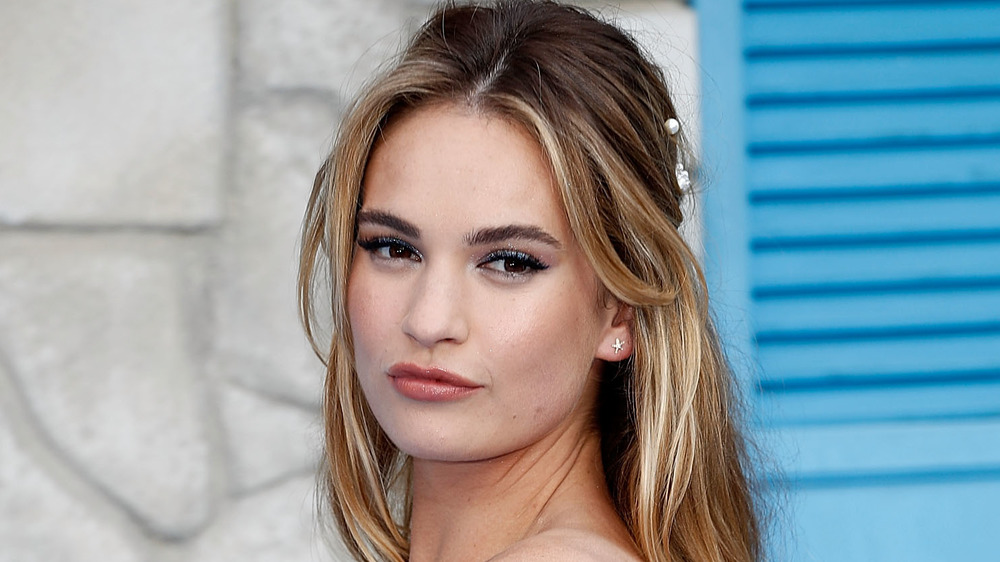 John Phillips/Getty Images
Lily James first made her way into the spotlight in the world of acting through her role as Lady Rose MacClare on Downton Abbey. From there, it seemed like people just couldn't get enough of the delightful actress. In 2015, she took on the main role in Disney's live action Cinderella, and she was officially a star. She has since gone on to star in Mamma Mia! Here We Go Again, Baby Driver and Yesterday.
All that being said, it hasn't been smooth sailing for James. In October 2020, James and her The Pursuit of Love co-star Dominic West were spotted out and about, canoodling on an Italian getaway. The conundrum? West was reportedly married. The situation got a little awkward and seemingly as a result, James cancelled a couple scheduled appearances after details about the Italy weekend leaked.
Personal life aside though, James continues to slay in the roles she takes on and it seems like Hollywood is just getting started with this British actress whose net worth reflects her rapid rise to fame.
Lily James experienced the stingy side of Disney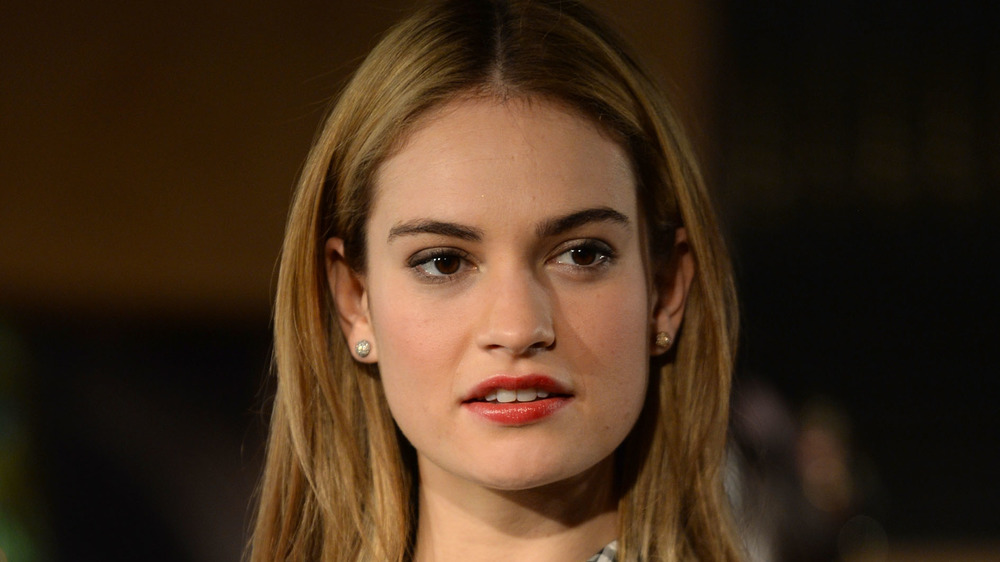 Dave J Hogan/Getty Images
Since the start of her career, Lily James has appeared in some mega-hits, most notably Cinderella. However, landing a gig with Disney isn't always as great as it might seem. According to the The Hollywood Reporter, the studio behind 2015's Cinderella "refused to pay for [James'] mother to sit alongside her in first class."
Disney already has clout and doesn't necessarily have rely on star power to drive its films. For example, Emma Watson was reportedly paid $3 million upfront for the role of Belle in Disney's live action version of Beauty and the Beast, even though she made close to $60 million for the Harry Potter films, per The Hollywood Reporter. Obviously, that isn't a measly pay day by any stretch, but it does seem significantly lower than previous earnings. Per Vanity Fair, Cinderella went on to rake in over $500 million globally. Knowing how much money Disney films typically rake in, in retrospect, surely the studio could have afforded an additional first class ticket for James' mom.
These days, Celebrity Net Worth lists James as having a net worth of $4 million. Considering her previous success, it seems safe to say that it's only up from here!