The Real Reason Lily James Canceled Her Today Show Appearance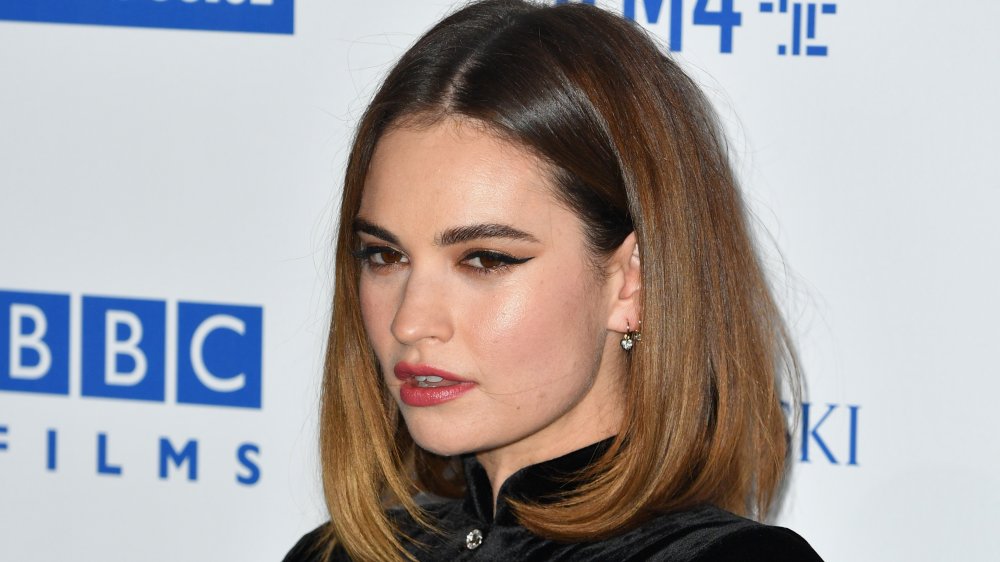 Gareth Cattermole/Getty Images
Lily James and Dominic West caused quite the stir in October 2020 after being spotted out and about together in Rome. On Oct. 11, 2020, the co-stars — who are slated to appear in the television adaption of the Nancy Mitford novel The Pursuit of Love – were seen kissing and getting close as they took in the sights of the ancient city, per the Daily Mail. Then, according to Page Six sources, they were seen kissing at the Leonardo da Vinci airport on their way back to the U.K.
The sightings caused some backlash because West is married to aristocrat Catherine FitzGerald and shares four children with her, according to Page Six. After the photos of West and James in Italy leaked, West and his wife kissed for cameras outside their home and showed a handwritten note to paparazzi that read: "Our marriage is strong and we're very much still together," according to an earlier publication by Page Six.
While West's reaction was to present a united front with his wife, James canceled an appearance amid the fallout. Here's what went down.
Is Lily James dodging talk shows to avoid potential questions?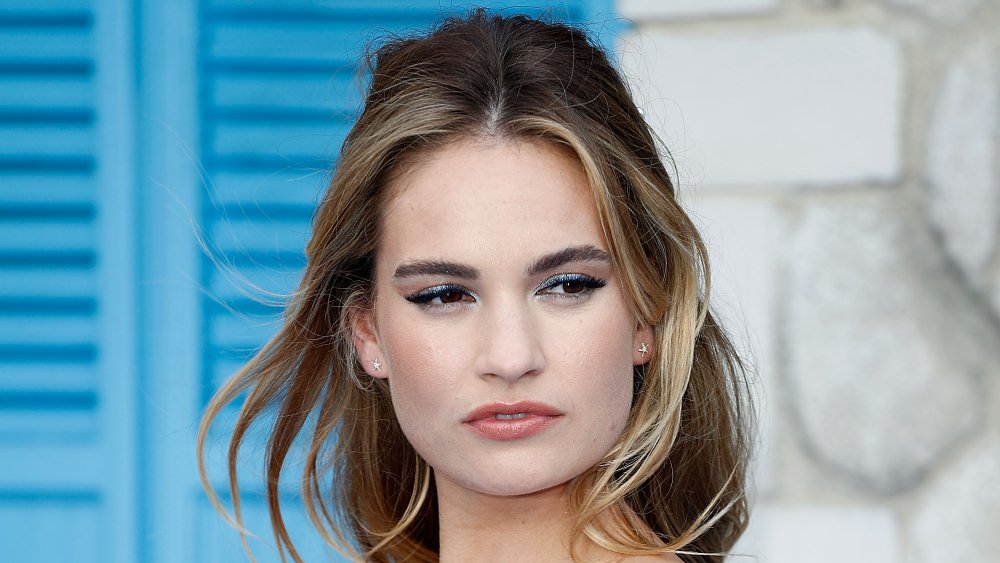 John Phillips/Getty Images
While Dominic West seemingly staged a kiss with his wife after being spotted with Lily James in Italy in October 2020, James ended up canceling an appearance on the Today show shortly after the photos of the co-stars leaked.
According to Page Six, James was slated to appear on NBC's Today show on Oct. 19, 2020, with co-star Armie Hammer to promote their Netflix project, Rebecca. James reportedly went through with interviews with Extra and Entertainment Tonight, with the entertainment news outlets being warned ahead of time to focus on her Netflix project rather than the Italy headlines, which they agreed to, per Ok! Magazine.
However, according to the outlet, the Today show refused to comply with the request and the Mamma Mia! star pulled out. Per Ok! Magazine: "Lily was set to appear live on the third hour with Al Roker, who isn't exactly known for his hardball questions. But even so, without a guarantee that the kissing incident would be off-limits, Lily wanted no part of America's favorite weatherman."
James also canceled her appearance on The Graham Norton Show, which was announced on Oct. 19, 2020, per the Daily Mail. As of this writing, James is scheduled to appear on Jimmy Fallon's Tonight Show on Oct. 21, 2020, according to Us Weekly. Only time will tell if she chooses to appear on the talk show.