Sacha Baron Cohen Is Richer Than You Might Think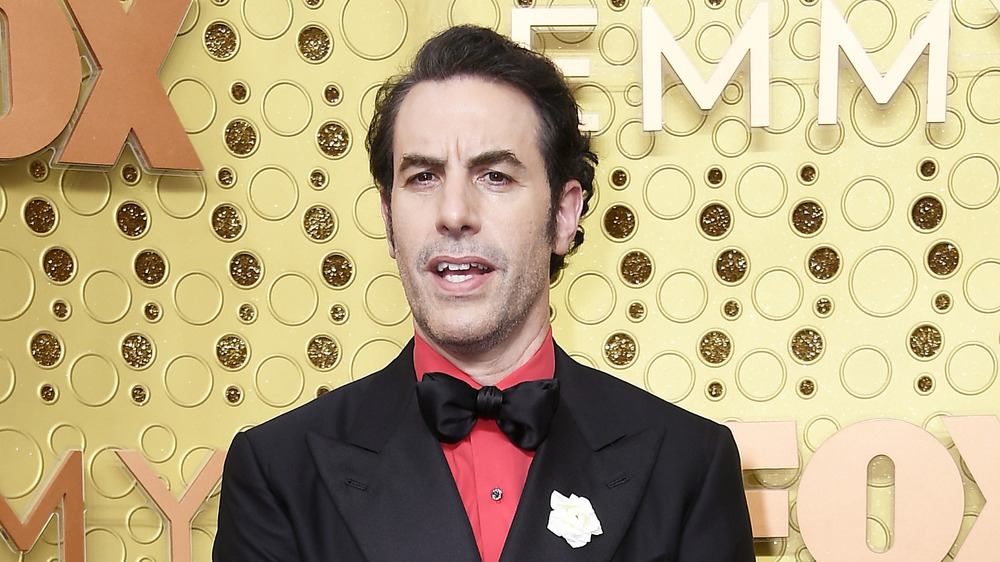 Frazer Harrison/Getty Images
Who would have thought that Borat himself, Sacha Baron Cohen, would be rolling in big bucks! Thanks to his myriad of equally hilarious and eye-opening characters, the British actor has acquired a fortune of $160 million, according to Celebrity Net Worth. Considering the number of lawsuits his characters garnered, it's a good thing he has amassed such an empire to right his wrongs.
Cohen first gained notoriety for his work on the 11 O'clock Show in 1998, which spawned some of his most well-known alter-egos, including Borat, Bruno, and Ali G. In 2006, his film Borat raked in $262 million worldwide. Despite the success of the comedy, he was sued by two men, who had consented to participate in the film, after they received backlash for making racist comments on camera. Although the case was dismissed, he was plagued with another lawsuit following the success of his film Bruno. In 2012, the actor was sued again for defamation when a Palestinian grocer claimed the comedian portrayed him as a racist in the movie. The case was settled outside of court, per CBC, which we all know means that the grocer probably received a big payout. Keep scrolling for more details about Cohen's fortune and how he spends his money.
Sacha Baron Cohen is living large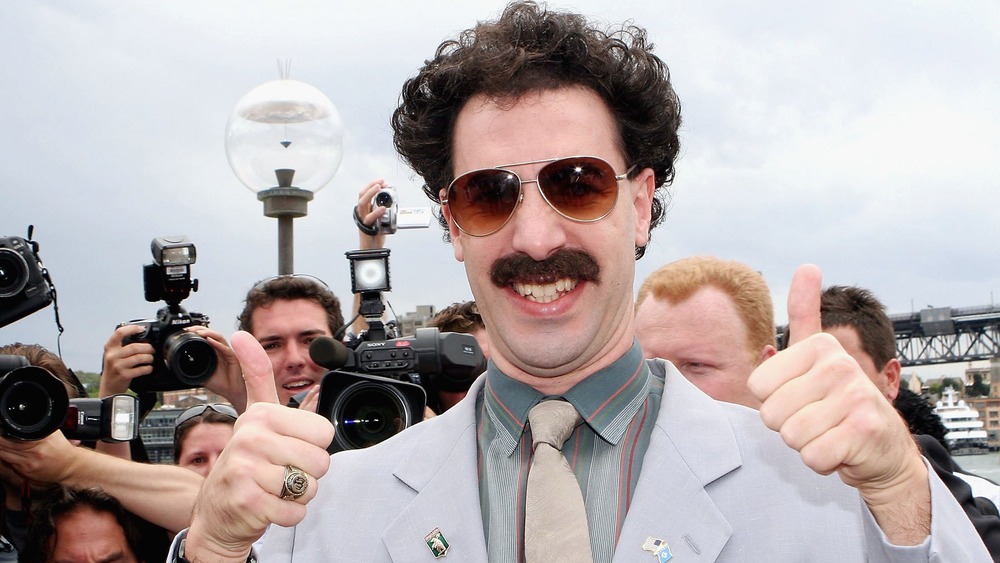 Stephane L'hostis/Getty Images
Although we imagine Sacha Baron Cohen has spent a lot on legal fees thanks to his avant-garde comedy style that exposes ordinary people's inner (and often politically incorrect) beliefs, he still has plenty of cash to make do. After working tirelessly throughout his long standing career to create his widely successful movies, including Les Misérables, The Dictator, and his latest series for Showtime, Who Is America?, he definitely can afford to live large.
In 2016, Cohen and wife Isla Fisher sold their Hollywood Hills home for a $500,000 profit after purchasing the house for $2.45 million in 2005, per Celebrity Net Worth. Their profit was chump change compared to the couple's $14 million estate in Beverly Hills, which they purchased in 2010. In addition to their real estate investments, the famous duo is also very philanthropic. In 2015, they donated €335,000 (equivalent to $500,000) to Save the Children and the International Rescue Committee. In the words of Borat, "Very Nice!"