Why The Drew Barrymore Show Is Facing Major Backlash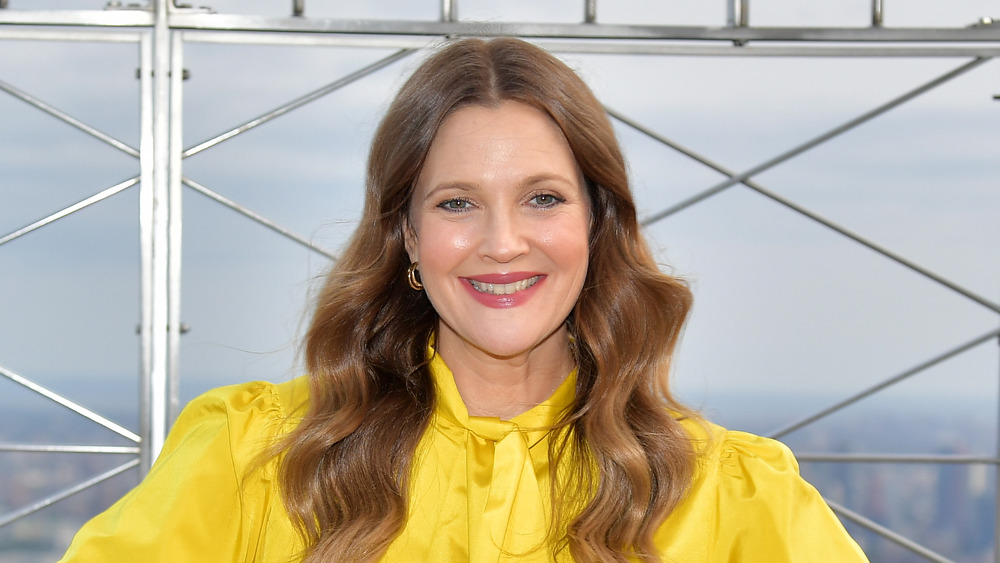 Michael Loccisano/Getty Images
Drew Barrymore has been in front of the camera her whole life, landing her first notable role as a child actress as Gertie in E.T. and then growing into more mature films, such as Poison Ivy and Never Been Kissed. With so much of her life spent recorded, it only made sense for Barrymore to land her own talk show on CBS.
"It is beyond my wildest dreams to have this opportunity for a daily talk show. I'm truly thrilled and honored to be creating this show with CBS," Barrymore said in an official statement upon the announcement (per TV Guide). The September 2020 premiere of The Drew Barrymore Show instantly created buzz as it welcomed the original Charlie's Angels cast for a socially distanced chat. The show continued to bring buzz-worthy guests, like Barrymore's ex-husband Tom Green who joined for a raw and emotional conversation.
Now, the daytime talk show is stirring up some more headlines, but for the wrong reason. Here is why The Drew Barrymore Show is facing major backlash.
'The Drew Barrymore Show' had controversial guests
The Drew Barrymore Show apparently wanted to do a good deed on the Nov. 20, 2020 episode when producers arranged a surprise live wedding for a high school teacher and COVID-19 frontline nurse after they had to cancel their ceremony due to the pandemic. The first video, posted to the show's YouTube channel, details the couple's journey to their engagement.
The bride, Selina, says she met her fiancé, Dan, in school through mutual friends and it's been love ever since. The second video shows the emotional ceremony. Following the touching nuptials, though, Perez Hilton reported that The Drew Barrymore Show should have done its homework, because the couple allegedly met through circumstances many have called inappropriate.
The comment sections under both videos quickly flooded with accusations that while the couple did indeed meet in school, they twisted the truth. Selina and Dan allegedly met in high school — when Dan was Selina's physics teacher when she was 17. "It would be a great story if it was actually true. They met 'in school' because she was his student. The mutual friends was the physics class he taught," one viewer claimed. "Could CBS not find a couple whose relationship didn't begin completely inappropriately?" asked another.
This is surely not the buzz The Drew Barrymore Show hoped to create. Accusations about the questionable clips continue to flood the show's social media pages, but the issue has not yet been publicly addressed by management or the newlywed couple, per Page Six.