The Truth About Christina Perri's Devastating Pregnancy Loss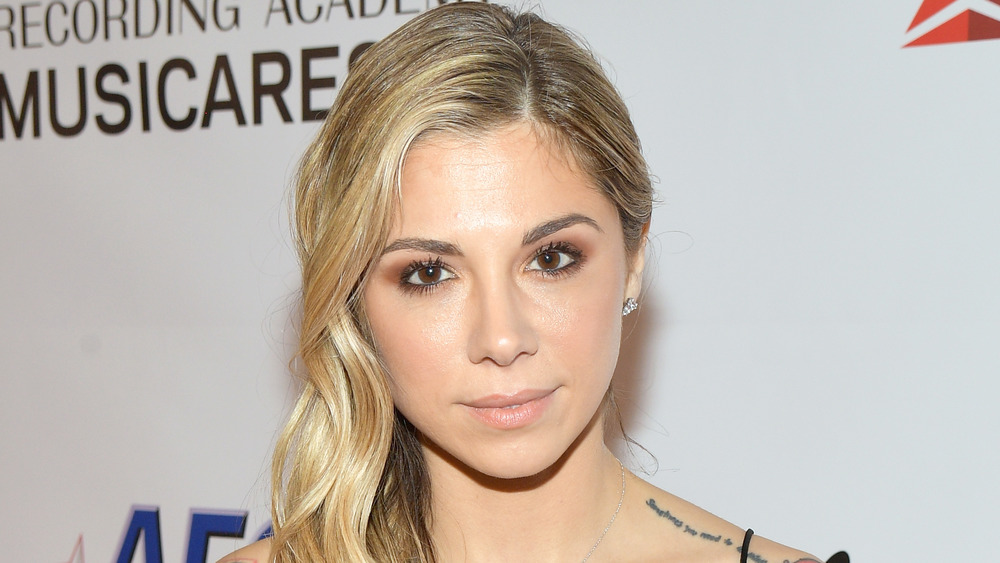 Matt Winkelmeyer/Getty Images
In an emotional post on social media in November 2020, Christina Perri revealed that she lost her baby girl. On Nov. 24, 2020, Perri shared that the daughter she and husband Paul Costabile were expecting was "born silent after fighting so hard to make it to our world." The "Jar of Hearts" singer posted a photo of both her and Costabile holding the baby's hand on Instagram. The caption read, in part: "she is at peace now and will live forever in our hearts."
The singer-songwriter has been candid with her fans about her condition throughout her pregnancy. Just two weeks prior to the tragic news, Perri told fans that she had been hospitalized due to pregnancy complications. On Nov. 10, 2020, Perri wrote on her Instagram Story (via People): "Baby is having an issue, so I'm gonna be here till it's time for baby to come out. Which might have to be very soon. Which is very early." On Nov. 20, 2020, Perri let fans know that the baby would "need to undergo surgery immediately after birth as the child had a birth defect known as jejunal atresia," per People.
There has been an outpouring of love and support from fans over the course of Perri's pregnancy. On the same day that she revealed her baby had a birth defect, she took time to thank her fans on Instagram, writing (via People), "Hi friends. Thank you for another day of thousands of messages, stories, prayers, texts, flowers, support and love. Me and baby are ok."
Christina Perri has had pregnancy complications in the past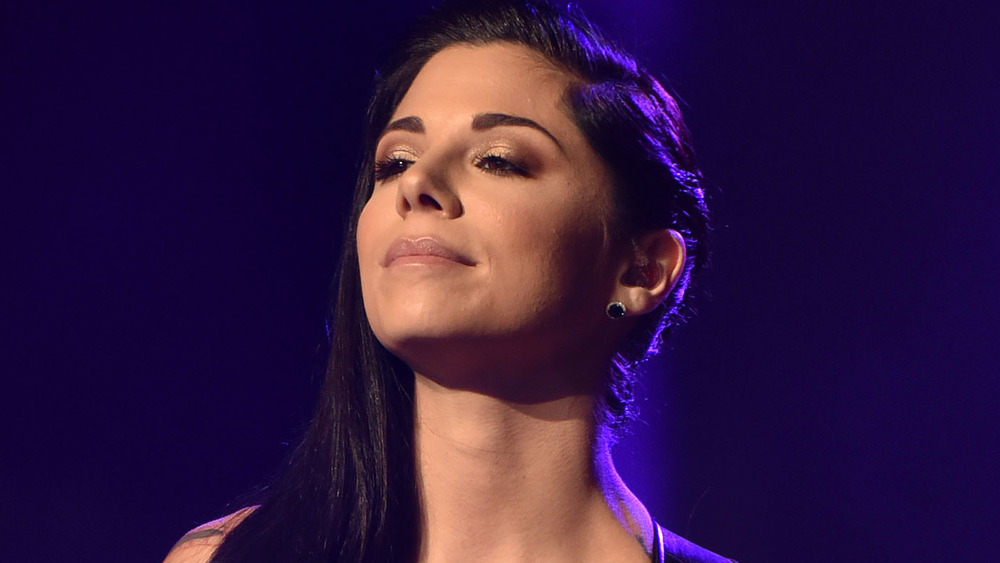 C Flanigan/Getty Images
Christina Perri has undergone an emotional year in parenthood. The devastating loss of her baby girl marks the singer's second miscarriage in 2020, just months after suffering a miscarriage at 11 weeks in January 2020. The singer shared the news on Twitter on Jan. 10, 2020. "today i had a miscarriage," Perri penned. "baby was 11 weeks old. we are shocked & completely heartbroken." At the time, Perri and husband Paul Costabile had not announced they were expecting, but felt it was important to share the news to "change the story & stigma around miscarriage."
Perri added, "to all the mothers who have been here and who will be here, I see you and I love you." She continued, "when the time feels right we will try again, but today, we mourn our little life lost."
Perri stuck to her word and by July 2020, the couple had announced they were expecting their second child. The singer shared a set of maternity photos on Instagram and used her caption to reflect on her journey to motherhood. "i never wanted to do a maternity shoot," Perri wrote. "i didn't take any photos when i was pregnant with [daughter Carmella Stanley] because i was so traumatized by the experience of expanding so much, but then after having a miscarriage in january, everything changed for me."
Our thoughts are with Christina Perri and Paul Costabile during this difficult time.