Chrissy Teigen's Pregnancy Update Will Break Your Heart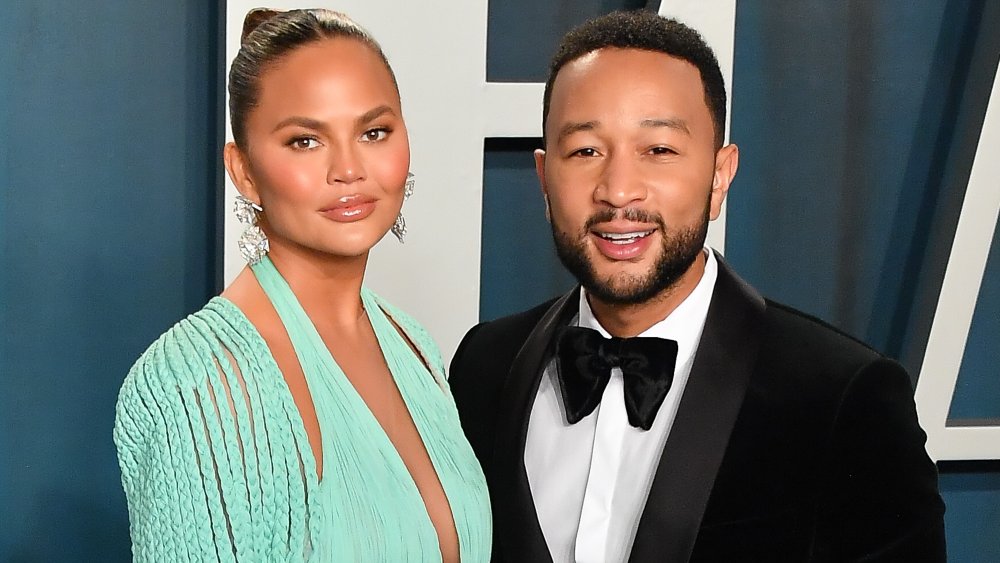 Allen Berezovsky/Getty Images
After a brief stint in the hospital to take care of complications with her pregnancy, model Chrissy Teigen shared that she had a miscarriage on social media, prompting other celebrities and fans to praise her for her openness and send out loads of support for her and husband John Legend. In a lengthy post on Instagram, Teigen shared a carousel of images of her and Legend in her hospital bed, where just days before she was laughing, sharing updates about her blood transfusions, and watching Legend make his signature nightstand sandwich. (Yes, those are a thing in Teigen and Legend's world, keep up.) 
She also tweeted, "Driving home from the hospital with no baby. How can this be real." Teigen was about halfway through her pregnancy and had been on bed rest for about a month by the time she was taken to Cedars-Sinai Medical Center on Sunday, per CNN. In an Instagram Story days before her miscarriage, Teigen explained that she had been bleeding constantly and that, while the fetus was still fine, her placenta was "really, really weak." In the same batch of Instagram Stories, Teigen added that she was getting blood transfusions to help provide her baby with the fluids he needed to survive. Teigen noted at the time that all they could do was wait a couple more weeks to see how she and the baby responded to the transfusions and then consider next steps. But the transfusions weren't enough. 
Chrissy Teigen and John Legend are devastated
Given that she's always so open about her life on social media, Chrissy Teigen also shared her miscarriage on Instagram, writing a lengthy caption about how she and hubby John Legend were feeling. "We are shocked and in the kind of deep pain you only hear about, the kind of pain we've never felt before. We were never able to stop the bleeding and give our baby the fluids he needed, despite bags and bags of blood transfusions. It just wasn't enough." 
The model and celebrity chef added, "We are so grateful for the life we have, for our wonderful babies Luna and Miles, for all the amazing things we've been able to experience. But everyday can't be full of sunshine. On this darkest of days, we will grieve, we will cry our eyes out. But we will hug and love each other harder and get through it." She also shared that she and Legend had been calling the baby "Jack" and that he would be a part of their family for ever. "To our Jack – I'm so sorry that the first few moments of your life were met with so many complications, that we couldn't give you the home you needed to survive," she wrote. "We will always love you."
Celebs and fans reached out to Chrissy Teigen in support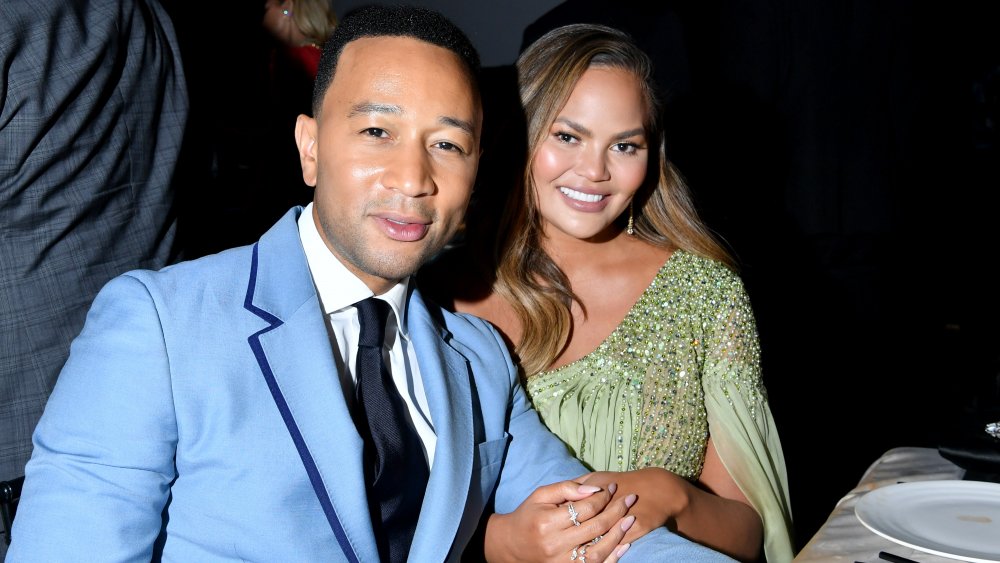 Amy Sussman/Getty Images
On Chrissy Teigen's Instagram post about her miscarriage, many of her friends responded with support and love. Kim Kardashian wrote, "We're always here for you and love you guys so much." Paris Hilton also wrote, "My heart breaks for you and John. I am so sorry for your loss. Sending you and your family so much love. Love you beautiful." Modern Family star Jesse Tyler also chimed in, writing, "Sending so much love to you and [J]ohn and the kids. I wish I could take away your heartbreak." 
Melissa Fumero, Hailey Bieber, Gabrielle Union, Charlie Puth, Chelsea Peretti, Channing Tatum, and a slew of other celeb friends also shared their condolences. Non-celebs also commented, moved by her openness. One fan wrote, "I don't think you understand how strong you are for sharing this with us. Sending sooo much love to you and John. Sorry for your loss." 
Of course, as with anything Teigen and Legend do, there were people who just couldn't believe that she would share something so personal on social media, labeling her hungry for attention. But as the comments from friends and fans (and even non-fans who just felt her pain) show, her frankness only serves to normalize talking about miscarriages, pregnancy complications, and everything that comes along with it.