The Truth About Chrissy Teigen's Mental Health Struggles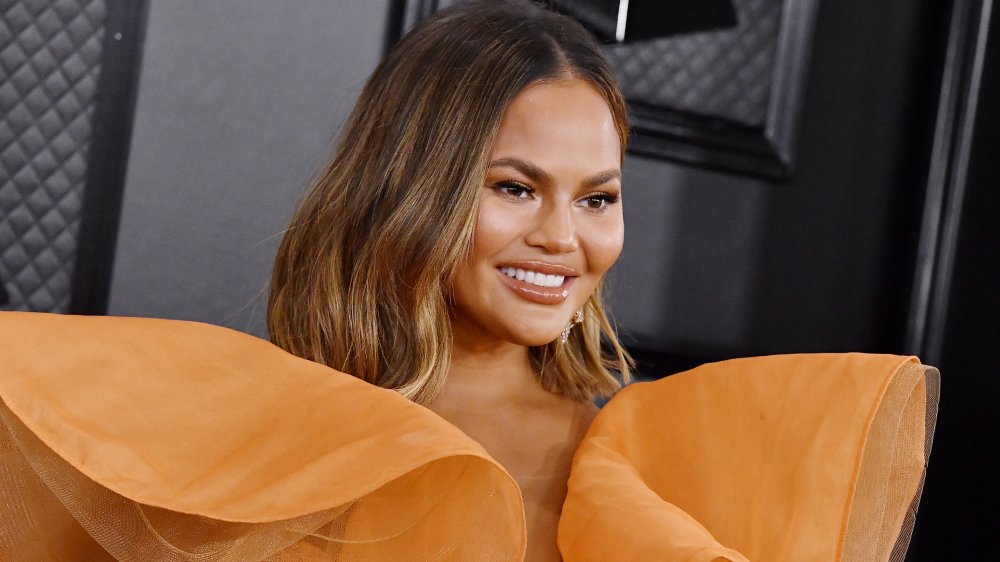 Frazer Harrison/Getty Images
As the "Mayor of Twitter," Sports Illustrated model Chrissy Teigen constantly offers her millions of followers an inside look into her daily life. Yet while everyone is familiar with her outward persona — her food prep and family time — Teigen's internal struggles have only made her more relatable. After all, as someone who's battled postpartum depression and anxiety disorder and spoken openly about it, she's given other women an opportunity to shed the stigma surrounding these conditions.
After giving birth to her first child with singer-songwriter John Legend — a daughter named Luna — Teigen was diagnosed with two mental illnesses after battling perpetual gloom. "It was a sad existence. There were no highs. It was a flatline of life for a few months," Teigen told Glamour U.K. in March 2020. "You hear these horrific stories of people not seeing their child as theirs, or wanting to hurt them, and I never felt that way. That's why I put off getting it checked as I hated myself, not my child... John was there when the doctor gave the diagnosis and, of course, he already knew. I didn't know it could sneak up so late or that it could happen to someone like me, where I have all the resources."
Now an advocate for maternal mental health, Teigen hopes her celebrity status will draw attention to said issues. However, this isn't the first time Teigen shed light on her own struggles.
Chrissy Teigen first opened up about postpartum depression in a personal essay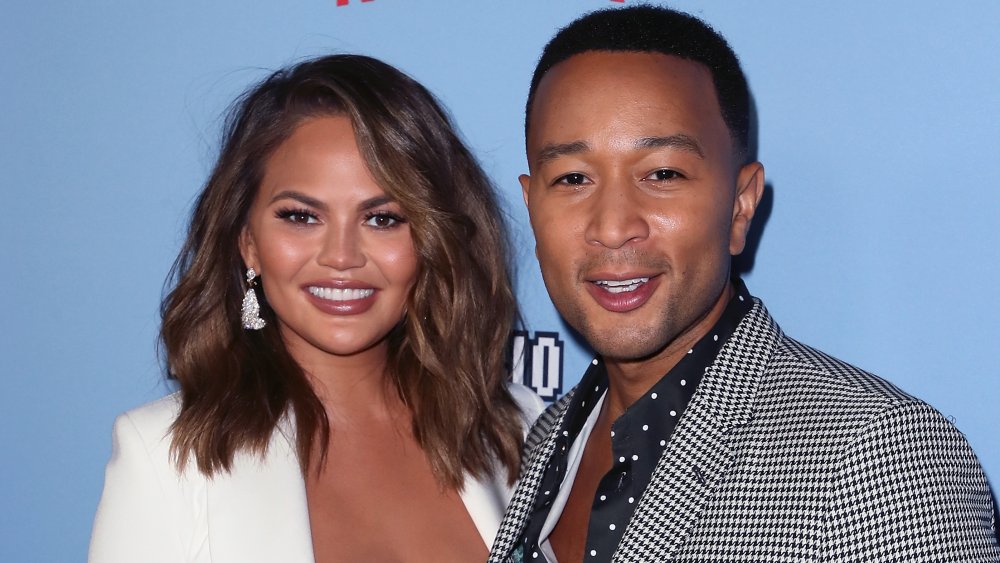 David Livingston/Getty Images
Fans of Chrissy Teigen's unfiltered social media presence might think the supermodel is an open book. However, Teigen didn't publicly reveal her battle with postpartum depression until Glamour invited her to contribute a personal essay in 2017. "I had everything I needed to be happy. And yet, for much of the last year, I felt unhappy," she wrote. "What basically everyone around me—but me—knew up until December was this: I have postpartum depression. How can I feel this way when everything is so great?"
Teigen's pain manifested both physically and mentally, as her body ached, she lost her appetite, and she angered quickly. Once she and Legend consulted her doctor, however, Teigen received her official diagnosis: postpartum depression and anxiety. But as a child of the '90s, she realized the importance of using her platform to lessen the stigma.
"I'm speaking up now because I want people to know it can happen to anybody and I don't want people who have it to feel embarrassed or to feel alone," she wrote. "I also don't want to pretend like I know everything about postpartum depression, because it can be different for everybody. But one thing I do know is that—for me—just merely being open about it helps. This has become my open letter." Teigen's essay has surely helped other women recognize their own struggles, too.
Chrissy Teigen's anxiety and mood disorders left her in fear of 'cancel culture'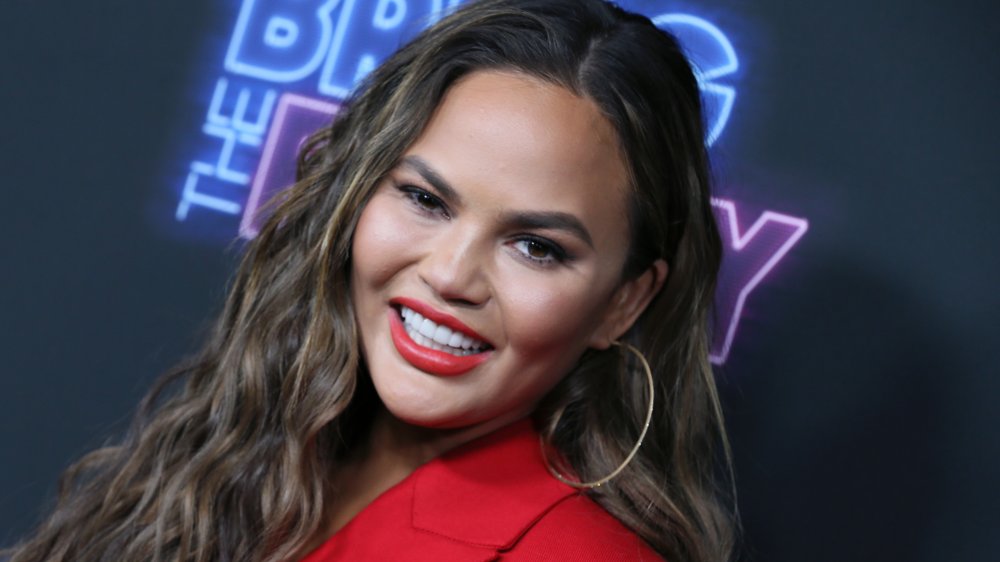 David Livingston/Getty Images
Along with her PPD diagnosis, the Lip Sync Battle co-host also learned she suffers from an anxiety disorder. In an interview with Vanity Fair in October 2019, Chrissy Teigen added that her anxiety often overshadows the happiest moments in her life. "I'll get a new dog and be like, This dog is going to die in my lifetime," she said. "The second we land somewhere on vacation I think, Oh, it's going to be so sad to pack. I've never said, 'Oh, I'm so excited for this job.' I'm more, One day it's just going to end."
Yet while Teigen isn't one to stifle her opinions, she thinks before she tweets more often now to preserve her own sanity. "I am now more filtered than I used to be," she told Glamour U.K. "It's good to think about what you're going to say as it's going to live forever... I desperately still want to be liked, so sometimes it's better for me not to say it, just for my own mental health as I am not as strong as people think." Internet trolls are rarely kind, but as Teigen's personal experiences prove, it's important to be kind to yourself.
If you or someone you know is struggling with mental health, please contact SAMHSA's 24-hour National Helpline at 1-800-662-HELP (4357).