Chrissy Teigen Fears Battling Postpartum Depression Again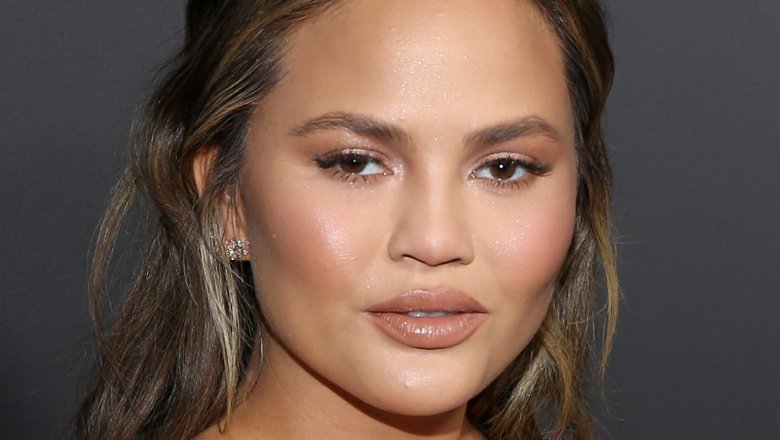 Getty Images
The Lip Sync Battle co-host is speaking candidly about her postpartum depression concerns.
On Saturday, Feb. 24, 2018, Chrissy Teigen opened up about her experience with PPD at the Create & Cultivate conference in Los Angeles. During a conversation with friend and hairstylist Jen Atkin, Teigen revealed that she fears the possibility of suffering from PPD again after she gives birth to her second child this spring.
"Do I worry about it with this little boy? I do," she began (via Entertainment Tonight). "But I also know that when it does happen — if it does — I'm so ready for it. I have the perfect people around me for it. That's why I stand for a real core group of people around me."
Teigen, who shares 1-year-old daughter Luna with husband John Legend, went on to describe her previous struggle. "I had just had Luna," the model said. "I knew I had an incredible life and husband and family and all the resources necessary. I knew that I was personally unhappy, but I didn't think that anything was wrong with it because I just assumed that that's the way it goes. You have a kid, you're sad, you lose those endorphins and that's the way it is."
She added, "I do wish, if anything, that more people had spoken up around me. I encourage anyone who sees something around them to point it out. It took me to finally sit myself down because I think it's hard for people to point something out."
"I cannot explain how much I look up to people that are still trying to grow into what they want to be," Teigen continued. "I'm older now, I've been through the dues of it all. But I don't know how I would have handled it if I were still paying the dues and having to answer to certain people."
As Nicki Swift previously reported, Teigen first opened up about her struggle with PPD in an essay she penned for Glamour magazine in March 2017. "Postpartum does not discriminate," she wrote. "I couldn't control it. And that's part of the reason it took me so long to speak up: I felt selfish, icky, and weird saying aloud that I'm struggling. Sometimes I still do."
Teigen, 32, and Legend, 39, announced that they were expecting their second child in November 2017 following IVF treatments. In January, the proud mom revealed that they will welcome a baby boy in June.