Chrissy Teigen, John Legend Expecting Second Child Together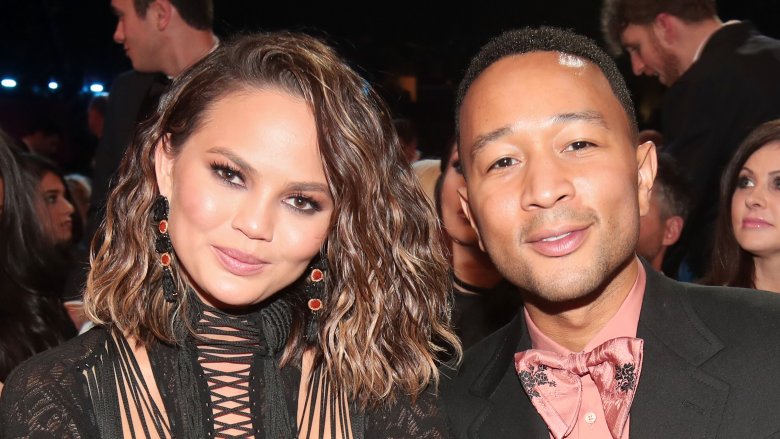 Getty Images
Congratulations are in order for the famous family!
On Tuesday, Nov. 21, 2017, Chrissy Teigen announced that she and husband John Legend are having another baby. Teigen, 31, shared the big news by posting a sweet video on Instagram of daughter Luna.
"Luna, what's in here?" Teigen asked, moving the camera to focus on her stomach. Little Luna responded, "Baby!"
And, in case there was any confusion as to who the baby's father is, Teigen, the jokester she is, wrote in the caption, "it's john's!"
As Nicki Swift previously reported, Teigen revealed that she and Legend, who've been married since 2013, were trying to have another child together. In an interview with InStyle she stated that they'd decided to do in vitro fertilisation (IVF) again and that she was going to be implanted with a frozen embryo.
Hopefully Teigen's second experience with pregnancy will be much more enjoyable than her first, as she'd suffered from postpartum depression after delivering Luna in April 2016.
While we wait for more news about Teigen and Legend's growing family, read up on all the strangest celeb baby announcements ever made.