The Scary Reason Chrissy Teigen Is In The Hospital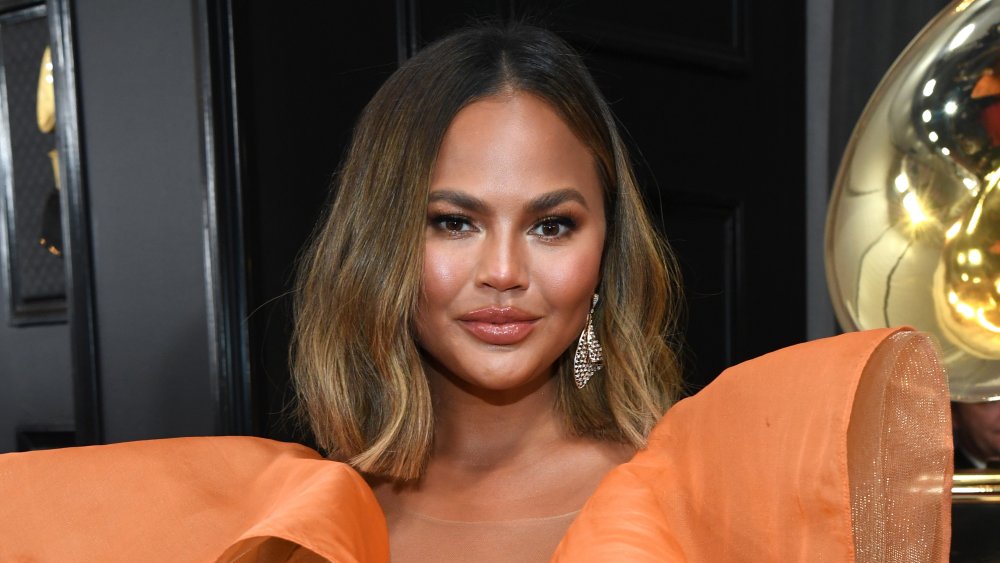 Kevin Mazur/Getty Images
Former Sports Illustrated model and cookbook author Chrissy Teigen is expecting her third child with Grammy-winning husband John Legend. The couple (accidentally) revealed in September 2020 that a baby boy would be joining their family of four, which includes daughter Luna and son Miles.
News of the pregnancy first came in August 2020 when the couple shared the unexpected announcement via the music video for Legend's "Wild." The summer pregnancy has come with its own ups and downs, with Teigen forced on complete bed rest by her doctors. The model assured fans via Instagram that her third pregnancy is "so weird because I feel really good" (via People). In a series of videos posted on her Instagram Stories, Teigen shared that she is "usually at my happiest pregnant, mood-wise."
The model has been an open book when it comes to her pregnancies. She previously shared her struggles in getting pregnant with her first and second-born, and going through vitro fertilization to start a family. The third baby Legend came as a complete surprise to Teigen, with her pregnancy being ruled high-risk, according to CNN.
After being on complete bed rest for a few weeks with no showers and just baths, according to Teigen, the model was taken to Cedars-Sinai Medical Center for excessive bleeding.
Chrissy Teigen was bleeding like a 'faucet'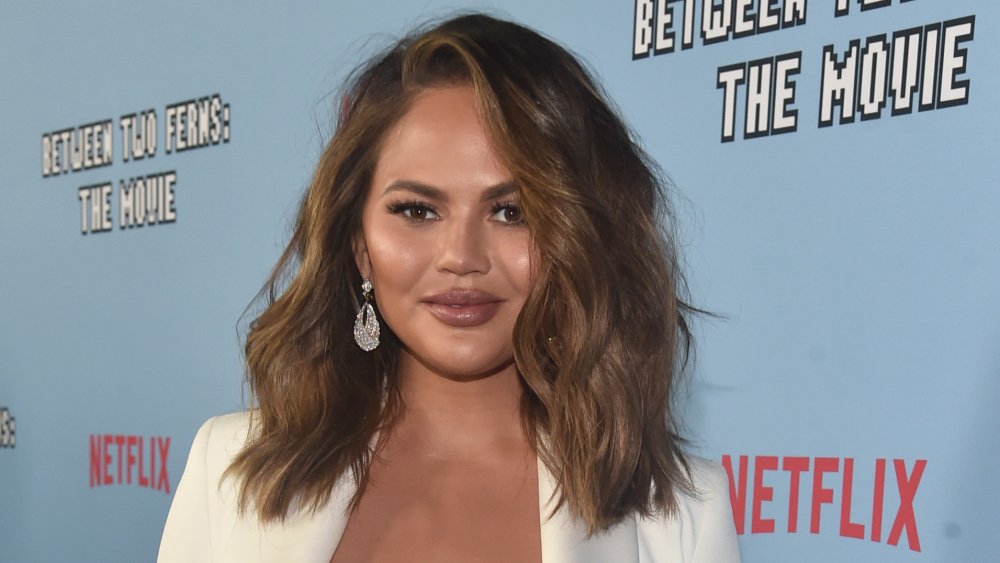 Alberto E. Rodriguez/Getty Images
Cravings author Chrissy Teigen took to Instagram Story to share the details behind her stay in the hospital due to her third pregnancy. The model revealed she has been dealing with increased bleeding for a "little less than a month" while on bed rest.
"Every time I'd go to the bathroom it would be blood, but honestly, just laying there would be blood," Teigen shared in late September (via People). "But today the big difference was that it kind of was like you were to turn a faucet on to low and leave it there... It was at the point today where it was like never stopping."
The Sports Illustrated model's excessive bleeding came from her placenta, an issue Teigen had with her first two pregnancies as well. "It didn't have a good foundation to begin with, though," said the soon-to-be mom-of-three about her baby boy. "He didn't have the strongest chance at the very, very beginning."
Chrissy Teigen's baby boy is 'healthy' and 'moves a lot'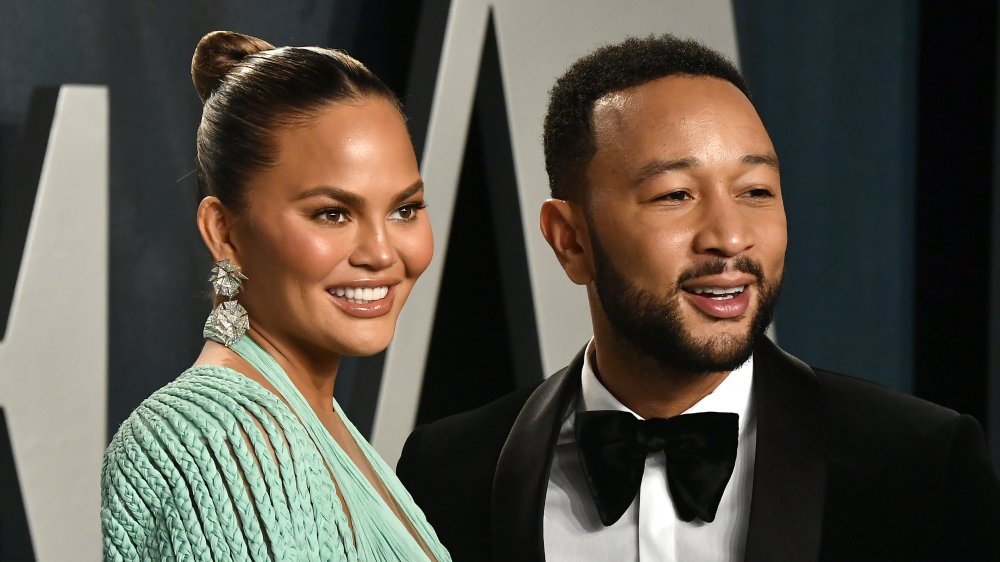 Frazer Harrison/Getty Images
Despite the struggles Chrissy Teigen is facing with her third pregnancy, the model assured friends and fans that the baby is doing well and her trusted doctors are doing all they can. "The baby is so healthy, growing stronger than Luna or Miles," Teigen said on her Instagram Story (via People). "He moves a lot. He's moved so much earlier than they ever did. He's like a rollie pollie. We have like a million great pictures of him. He's just so different than they were. So he's so strong and I'm just so excited for him because he's so wonderful and just the strongest little dude, so I can't wait for him."
The Cravings author that the strong baby boy is simply living in the "sh*ttiest house" that is "just falling apart." As Teigen now spends time resting in the hospital, the model said she's hoping to get through a few more weeks of pregnancy before there is more doctors can do. "If little boy can make it through the next few weeks, then, you know, we can go from there and be able to kind of get through the danger zone," the celebrity shared. "It is scary. But it's scary in the way that there's just really nothing to do."