Barack Obama's Surprising Thoughts About Drake Playing Him In A Movie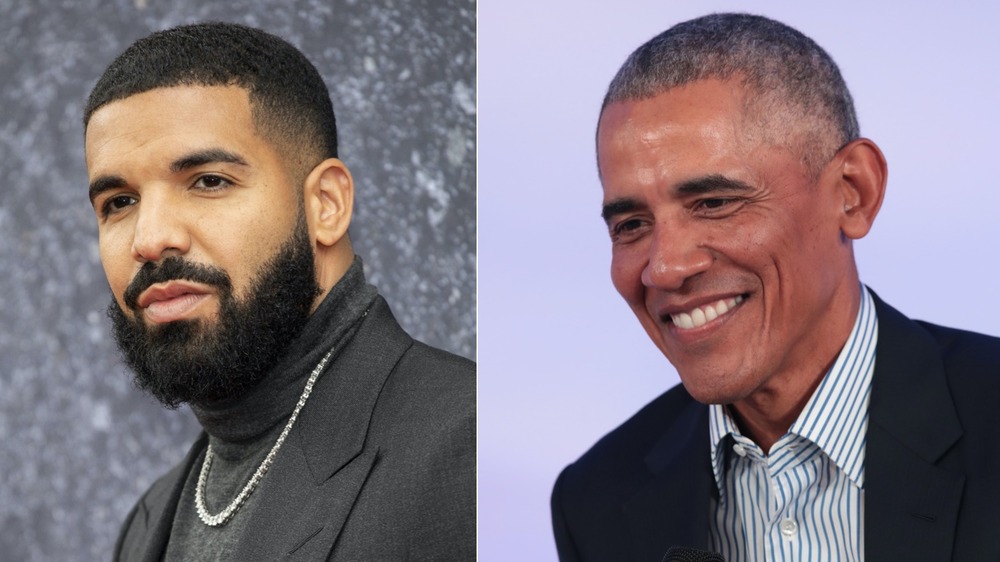 John Phillips, Scott Olson/Getty Images
Drake has got a pretty impressive résumé. Before he became a record-breaking music artist, the "Laugh Now, Cry Later" rapper got his big break in the entertainment industry by playing the role of Jimmy Brooks on Degrassi: The Next Generation. Although music seems to be his main focus right now, Drake wouldn't mind getting back on our screens to play a rather presidential role: former President Barack Obama.
In 2010, the Canadian rapper said it was a professional goal of his to play the 44th President of the United States, per a Complex interview with Obama in November 2020. At the time, Drake said he watched all of his national addresses and studied the leader's speaking inflection. In 2017, the rapper even posted a photoshopped pic of a beard-clad Obama that somewhat resembles Drizzy himself. His Instagram caption read, "As a Canadian that calls America home for part of the year I will always carry your words and the memory of your time in office with me as inspiration. Big up yaself O."
Obama has a rather interesting standpoint on whether or not he'd allow Drake to portray him in his biopic. Read on to find out what the former president had to say.
Barack Obama gave Drake his blessing to portray him someday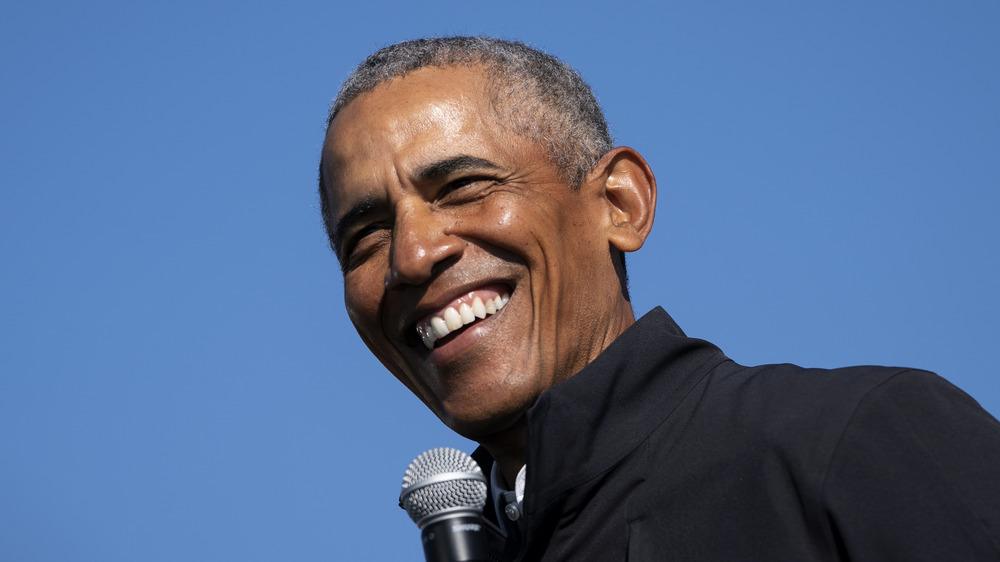 Drew Angerer/Getty Images
Somebody tell Champagne Papi to get his best Obama voice on — Barack Obama has given the rapper the green light to portray him in a movie. Obama told Speedy Morman that Drake is capable of anything, including the role if he's "ready." On an episode of 360 with Speedy Morman in November 2020, he said, "Drake seems to be able to do anything he wants. I mean, that is a talented, talented brother." Fortunately for Drake, the stamp of approval extends beyond the former politician. Apparently Sasha and Malia Obama have some serious love for Drizzy as well.
While it's no telling when we'll get an in-depth biopic into Obama's career as the first Black president of the United States. However, Obama did take a jab at some of the previous films that have attempted to tell his story, acknowledging that some have done it better than others. Considering that Obama gave Drake the thumbs up to tell his story, it's safe to say that Drake may have manifested his way to his dream role.