Inside Tarek El Moussa's Relationship With Christina Anstead Today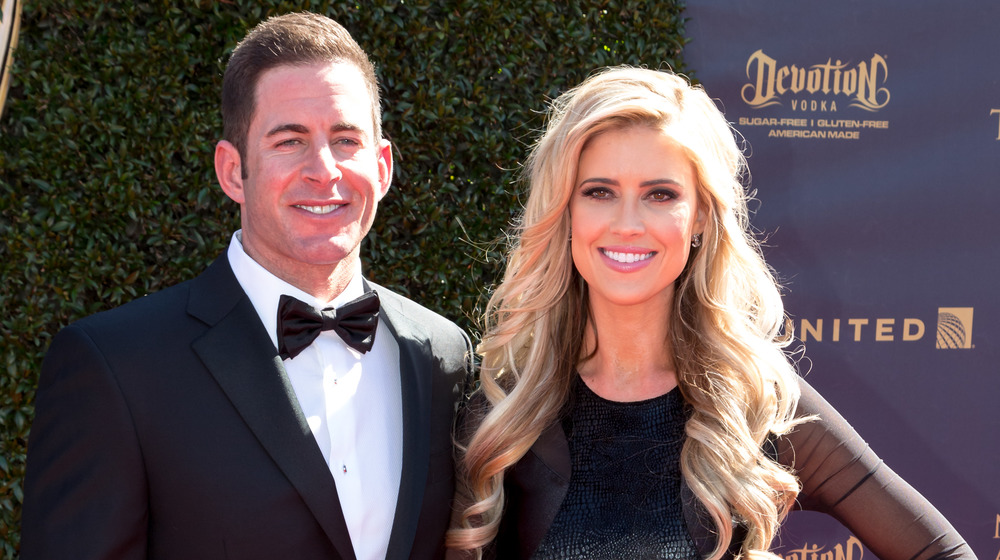 Greg Doherty/Getty Images
When Flip or Flop started in 2013, Christina Anstead was Christina El Moussa, and she was seemingly happily married to her co-star, Tarek El Moussa. However, the reality TV stars announced their split three years later in 2016. Christina then married Ant Anstead in 2018, and she filed for divorce in November 2020 (they also welcomed a son, Hudson, in September 2019). In July 2020, Tarek got engaged to Heather Rae Young from Selling Sunset. But even though Tarek and Christina both moved on, romantically, they are still linked professionally, continuing to film their show.
In November 2020, both Tarek and Christina shared celebratory posts in honor of their show getting a tenth season. Tarek acknowledged, "It's been a wild ride and it's still going!" However, they don't follow each other on the social media platform. Additionally, they've both prioritized co-parenting their daughter, Taylor, and their son, Brayden. In July 2019, Christina shared with Us Weekly, "Tarek and I only live two blocks for each other, so it actually works out really well." She continued, "Before, we were 30 minutes apart and that was a nightmare, so it's just much better living closer together."
It's unclear whether they're still genuine friends, but whatever they have going seems to be working for them, and their many fans, of course. With that in mind, here's what Christina Anstead's relationship with Tarek El Moussa is like today.
Christina and Tarek put their kids first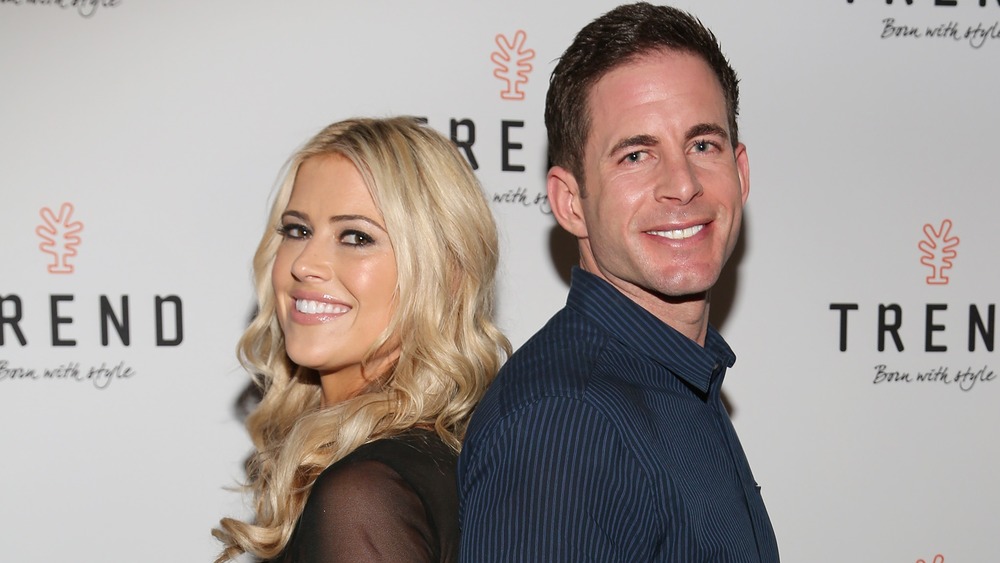 Alexander Tamargo/Getty Images
In November 2020, People shared a clip from Flip or Flop with Christina Anstead and Tarek El Moussa joking about their previous romance while they worked on remodeling a house. Even though their dynamic is quite unique, they do have a great rapport. Tarek shared a photo with Christina and their daughter Taylor at one of the homes they were working on in November 2020. "We had some fun filming with my baby girl and her mama! I'm telling you...Taylor rocks design!" Tarek captioned the shot. "I'm so proud and excited for Taylor. She's such a brilliant little girl and she's full of life. I hope more than anything that she will be working by my side one day."
Even though Tarek and Christina get along as co-workers and parents, Christina did not make the cut for Tarek and Heather Rae Young's wedding guest list, with Heather telling People, "I don't think I would like to have his ex at my wedding." Even so, Christina told E! that she "couldn't be happier for them" following their engagement news. In May 2020, before Heather and Tarek's engagement, Heather told ET that she and Christina "have a great relationship," where they "talk about the children and it's great."  
Are Tarek and Christina best friends? Probably not, but they are very successful together in parents and real estate.