The Untold Truth Of Ant Anstead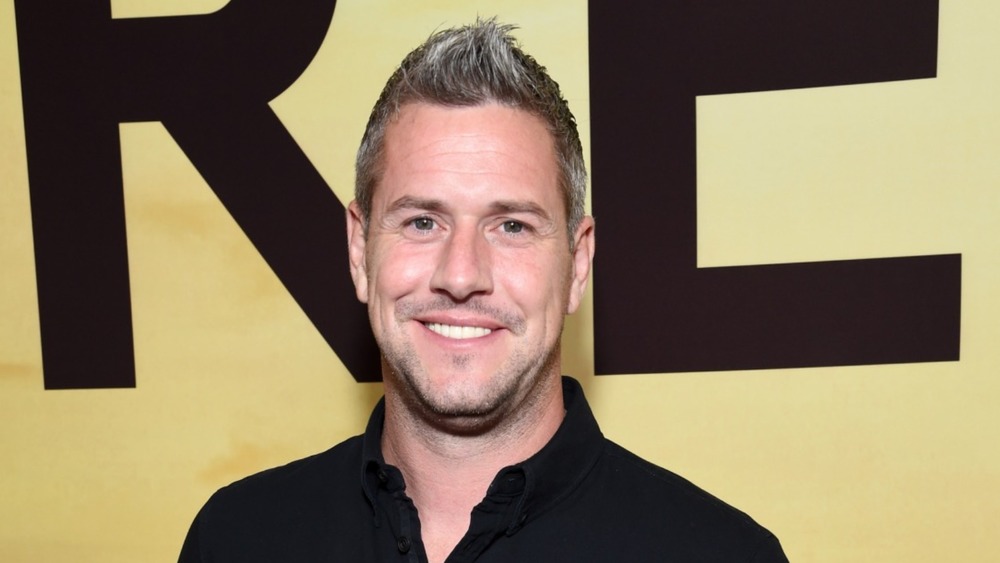 Michael Kovac/Getty Images for Discovery Channel
Americans know Ant Anstead because of his marriage to Christina Anstead, HGTV reality star of Christina on the Coast and Flip or Flop. Ant's now-estranged wife Christina and her first husband Tarek El Moussa are among HGTV's most popular stars. Even after Christina and Tarek divorced, their reality show continued to thrive. But Ant built a successful TV career across the pond, as the host of British Channel 4's For the Love of Cars for years, then as the host of U.K. Discovery Channel's Wheeler Dealers starting in 2017.
During Ant's days as a British TV presenter, he appeared to be living the celebrity dream. Ant was married to Louise Anstead; they share a teenage daughter and son (via House Beautiful). Then in 2017, Ant was hired to host Wheeler Dealers, which filmed in Southern California. According to House Beautiful, the British reality star left England and moved to California for his new job. That same year, Ant and his wife Louise divorced after 12 years of marriage, and the teenagers stayed in the U.K. with their mom. 
The year 2017 brought many changes to Ant. But in October of that year, he met Christina and fell in L-O-V-E almost overnight. Ant and Christina married just 14 months after they met on a blind date in December 2018 (via Us Weekly). Read on to learn the untold truth of Ant Anstead. 
Ant Anstead's California dream didn't turn out like he planned
Ant and Christina Anstead began a whirlwind romance in 2017, turning into a wild ride once they were married. House Beautiful reported that after the couple's 2018 wedding and heavenly honeymoon in early 2019, Christina became pregnant! They welcomed their son Hudson in September 2019, transforming their blended family of six into seven. The couple celebrated their first anniversary that December. Whew! In addition to their growing family, the couple juggled three reality TV shows between them.
Given all the life changes and their high-pressure careers, it shouldn't have been a shock that Ant and Christina announced they were parting ways, just months shy of their second anniversary. Christina posted the separation announcement on Instagram on Sept. 18, 2020. According to Surviving Divorce, second and third marriages are more complicated. For example, blending families after divorce can be stressful: "Children from a prior marriage make subsequent marriages even more complicated. The more children, the more complications."
No one but Ant and Christina knows what went wrong with the marriage, but Ant announced on Instagram (naturally) that he planned to stay put in California: "My time on Wheeler Dealers has come to an end as the show heads back to the UK I proudly hand the spanner's over to the legend that is @f1elvis, and I remain home in California to embark on THREE new TV shows." Good luck, Ant, and we look forward to hearing more about your life in California!