The Ivanka Trump Tweet That's Making Scientists Cringe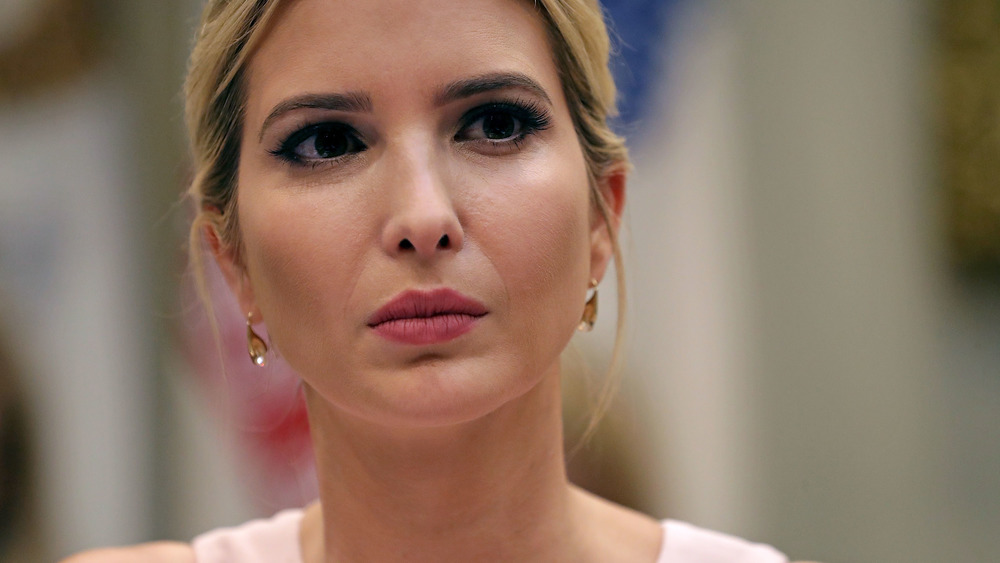 Chip Somodevilla/Getty Images
First daughter Ivanka Trump has rattled the internet by sharing a tweet that's making the scientist community cringe. "FACT: Greenhouse gases generated by the U.S. will slide 9.2% this year, tumbling to the lowest level in at least three decades," Ivanka tweeted on Nov. 24, 2020, proudly tagging the Environmental Protection Agency. While she presented the information as a statement of fact, many people pointed out a major issue with it. Although carbon emissions may have dropped significantly in 2020, that's simply a side effect of the coronavirus outbreak, scientists say.
The Trump daughter pulled her data from research organization BloombergNEF, which also reported that transportation emissions dropped by 14 percent, while power emissions dropped by 10 percent and industry emissions dropped by almost 7 percent, per Mashable. Due to COVID-19's rampant spread in the U.S., many Americans are traveling less and staying home more. But Bloomberg "expects emissions to rebound in the coming years as the pandemic wanes," the outlet reported. 
This connection was clear to many scientists and citizens in Ivanka's replies, who argued against her implication that the Trump administration deserved a thank you for the drastic drop. Keep scrolling for more details about Ivanka's ill-informed tweet.
Scientists say the drop in emissions is nothing to brag about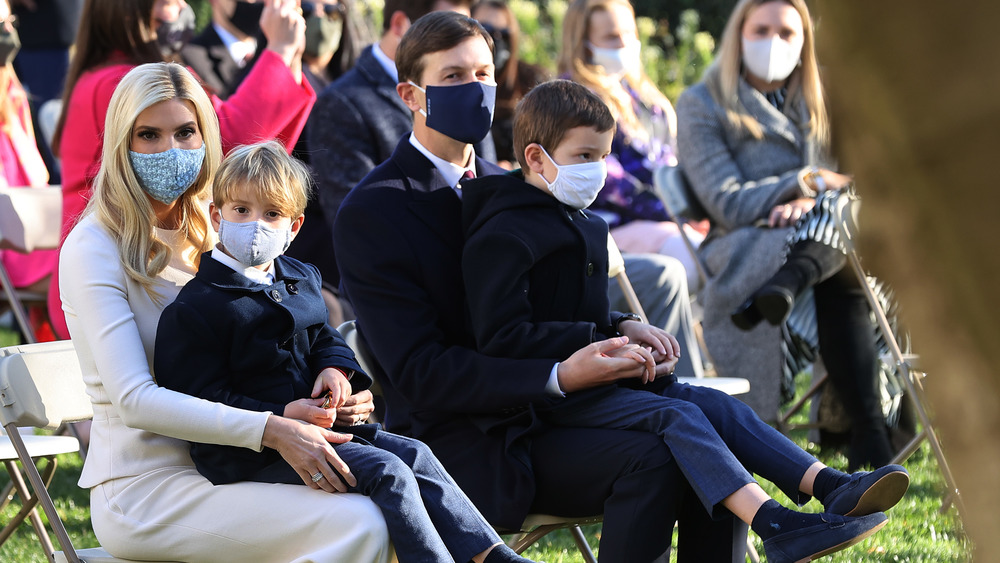 Chip Somodevilla/Getty Images
Ivanka Trump's tweet wasn't totally wrong, considering carbon emissions did drop more in 2020 than they have since the early 1980s, according to BloombergNEF. But the decline came at a great cost. Thanks, in part, to President Trump's pandemic response, a large number of Americans carried on as usual, and the U.S. has had more COVID-19 cases and deaths than any other country in the world, per Business Insider. Thus, carbon emissions from travel and industry are down. "This is truly unprecedented," Christopher Hayes, a labor historian at the Rutgers School of Management and Labor Relations, told Mashable. "This is like the 1918 flu and the Great Depression at the same time." 
While the decrease in carbon emissions could be seen as a silver lining during these tough times, overall carbon levels will actually increase in the atmosphere. This is because any yearly increase or decrease still contributes to the grand total of carbon dioxide saturating the atmosphere. According to The Washington Post, the U.S. will contribute 5.9 billion metric tons of heat-trapping carbon to the atmosphere in 2020. "It will still be a big increase over last year," Zeke Hausfather, a climate scientist and director of climate and energy at the Breakthrough Institute, told the outlet. "It's not fundamentally changing the trajectory of where the world is headed." Echoing a similar sentiment, a climate scientist at the University of Colorado Boulder, Kristopher Karnauskas, said, "Doing it one year isn't going to have a significant effect on CO2 levels."
Twitter slammed Ivanka Trump for 'taking credit'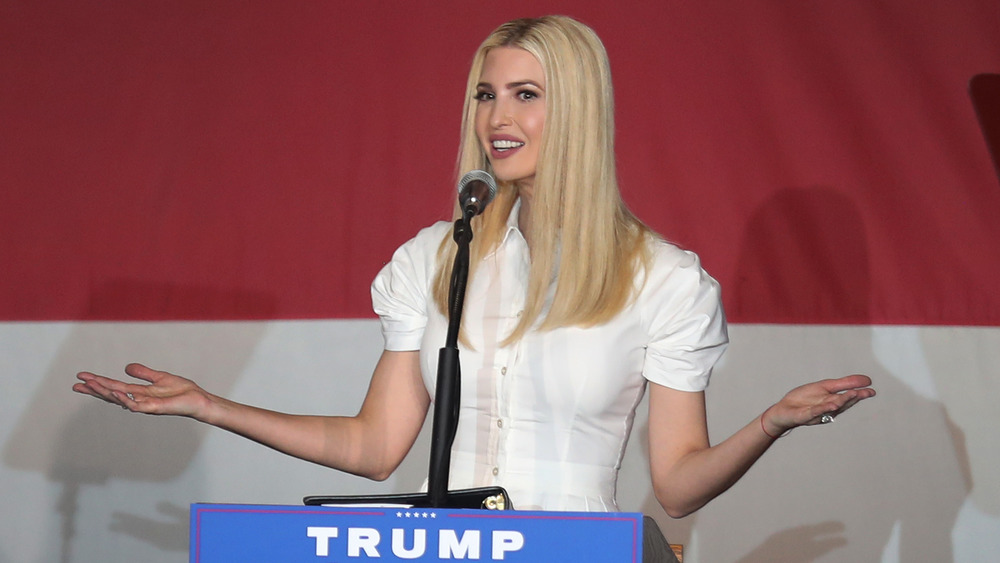 Joe Raedle/Getty Images
Ivanka Trump's tweet set off a slew of scientists, political commentators, and other citizens, many of whom feel that her family did little to control the pandemic that inadvertently helped the environment. In about 24 hours, Ivanka's eyebrow-raising tweet generated more than 22,000 responses. No matter what side of the aisle you sit on, her remarks clearly struck a nerve with many Americans.
"FACT: Donald Trump & his entire family have a very ugly habit of taking credit for things that had absolutely nothing to do with them!" one social media user mockingly replied to the first daughter's tweet. "Hm, was it the administration that overturned 100+ environmental protections *OR* was it the fact that your father allowed a pandemic to ravage the country uncontained, shutting down travel and business for most of the year?" political host Brian Tyler Cohen chimed in.
Another person wrote to Ivanka: "Massive amounts of people were dying and the rest of us were mostly staying home. Please don't act so ridiculously stupid. Or as though you are taking credit for something off the backs of 250,000 people who've died." With a photo of her dressed in laboratory equipment, someone else shared, "I love when she goes scientist... and then ignores that the greenhouse reduction was caused by the recession her father/lover caused." 
Whether she meant to put the Twitterverse in a tizzy or not, there is no denying that the Trumps know how to get people talking.