The Truth About Diego Maradona's Wife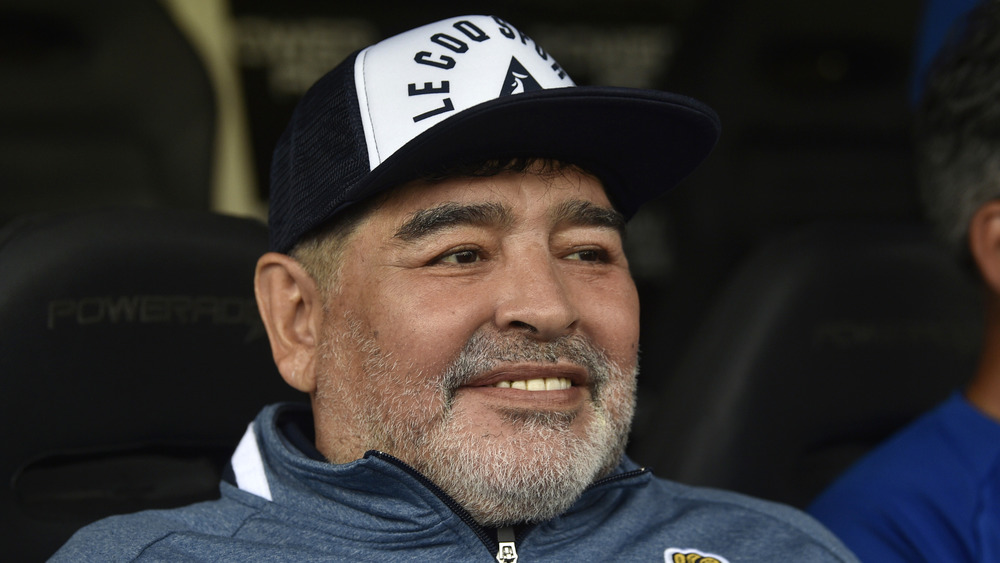 Jam Media/Getty Images
On Nov. 25, 2020, The Guardian reported that soccer legend Diego Maradona had died of a heart attack at age 60. The athlete had also undergone brain surgery earlier in the month. In addition to his incredible success on the field, Maradona was known for troubles in his complex personal life, including an addiction to cocaine, per Associated Press. 
Maradona's family life was also difficult to untangle. According to Express, the former soccer star "accepted he was the official father of eight children" in 2019 after years of claiming differently. He had two daughters, Dalma Nerea and Gianinna Dinorah, with his ex-wife Claudia Villafañe. Maradona and Villafañe met when she was 17, and eventually married in 1989 in their hometown of Buenos Aires, according to The Sun. Per Express, they divorced in 2004, but remained good friends after they broke up and even vacationed together. 
Villafañe is an actress, known for her role in Muñeca Brava, an Argentine telenovela. She also competed on Celebrity Masterchef Argentina in 2020. While Maradona and Villafañe managed to get along for a while after their split, the relationship eventually turned sour, underscored by some very public drama.
Diego Maradona accused Claudia Villafañe of stealing from him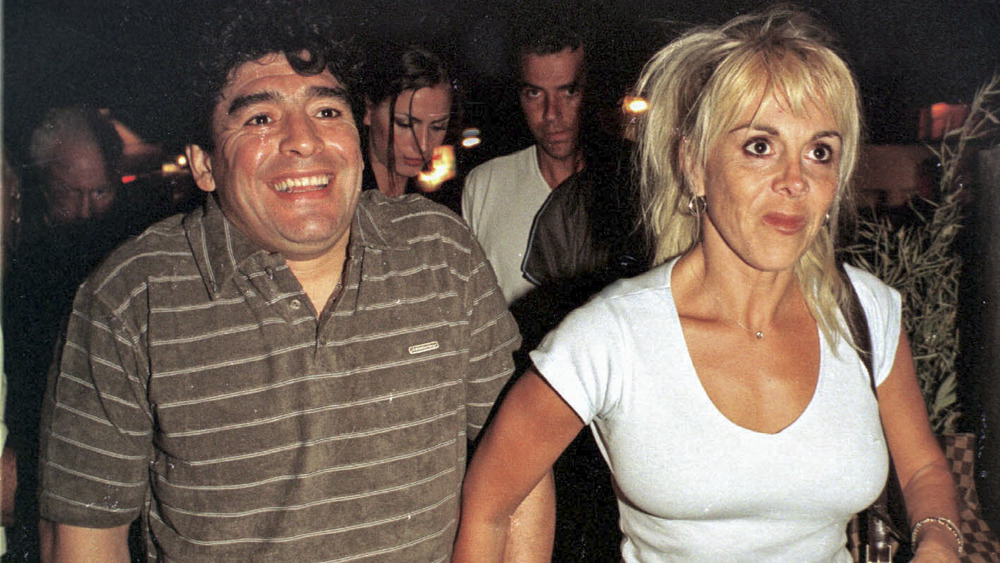 Ricardo Ceppi/Getty Images
Though Diego Maradona and Claudia Villafañe were initially friendly after their twenty-year marriage ended, things eventually got ugly between the two of them. In 2015, he accused her of stealing nearly $9 million from his bank accounts, according to BBC. He described his ex as "a thief" and remarked, "If she did what we fear she did, unfortunately she will have to go to jail." 
In 2018, he claimed that she was using his money to buy several condos in Miami Beach, Florida, which was reported by the Miami New Times. Maradona also accused his ex of creating "at least five different shell companies" to buy and sell real estate in Florida, all with his money. Initially, there was confusion regarding where the case could be tried as the statute of limitations had run out in Argentina, but they eventually were cleared to proceed with the suit in Florida, per Associated Press. In his lawsuit, he claimed that she had been stealing his money since 1999, but he didn't notice until he underwent a financial audit in 2014. The last update on the suit came in 2018, and it seems that the case was not resolved before the athlete died in 2020. Villafañe has not commented on her ex-husband's passing at the time of this writing.