The Major Film Roles Henry Cavill Lost To Robert Pattinson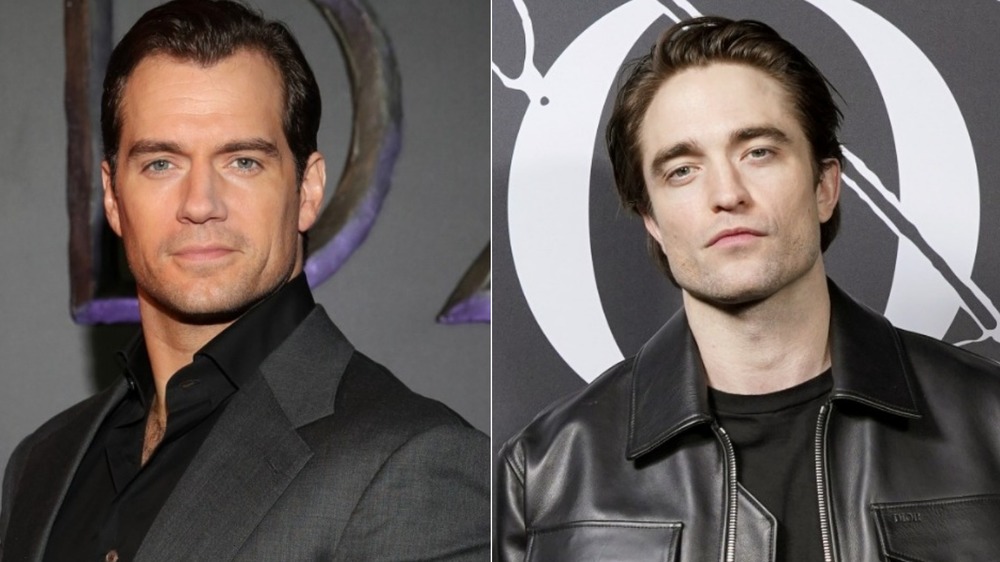 Andreas Rentz/Getty Images for Netflix, Francois Durand/Getty Images
Henry Cavill became a star for his role as Clark Kent (Superman) in 2013's Man of Steel. But Cavill's big break could have come earlier in this career if he had not reportedly lost two notable roles to Robert Pattinson. Zack Snyder's Man of Steel movie rebooted the superhero series in 2013, making the British actor a household name. In fact, the British actor might have become world-famous as early as 2005 if he had been able to beat Pattinson out for two big gigs. 
But before we get to that story, it's worth noting that the stars have competed for much more than movie roles — as it turns out, they battled it out for the title of the most handsome man in the world. The Daily Mail reported in 2020 that based on the findings of London doctor Dr. Julian De Silva, Pattinson is the world's most handsome man. Dr. De Silva used a scientific digital mapping program that determines physical attractiveness, and according to this system, Cavill is the second most dashing man on the planet! The doctor's method is a modern version of the "Golden Ratio" formula used by ancient Greeks to determine perfection, as the Daily Mail noted. (No offense, but we don't need a computer to tell us that the Superman and Batman actors are two of the most beautiful men in the world.)
Battle of looks aside, read on to find out how Cavill reportedly lost two career-making roles to Pattinson.
Wait, Henry Cavill could have been Edward Cullen?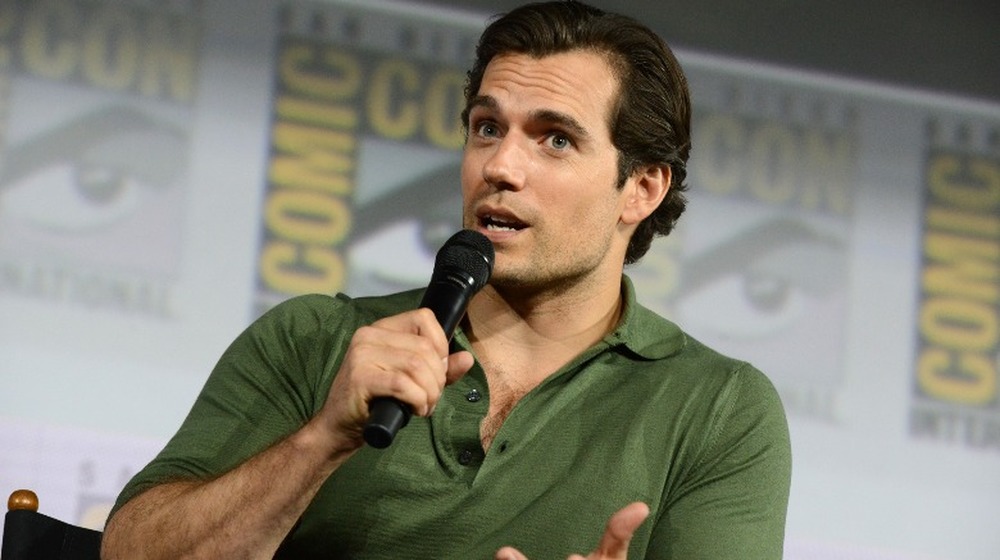 Albert L. Ortega/Getty Images
Fans might be interested to know that Robert Pattinson beat out Henry Cavill for a part in a Harry Potter film and the Twilight series. That's right, Cavill was on the shortlist to play the world's hottest vampire, aka Edward Cullen! "The only actor I've ever seen who I think could come close to pulling off Edward Cullen is [...] Henry Cavill," writer Stephenie Meyer revealed, per MTV News. However, Cavill denied having any involvement. "I haven't spoken to her [Meyer] personally, and I haven't spoken to the producers," he said, according to the outlet.
The movie gurus at Screenrant offered insight into how the action comics world would have been different if Cavill had gotten the part in Twilight: "Playing the sparkling vampire could have messed with his involvement in DC, and thus change the DCEU completely." It's worth noting that Pattinson also landed the role of Cedric Diggory in Harry Potter and the Goblet of Fire in 2005 (the step that led the actor to global stardom), a job Cavill also reportedly tried out for, but that hasn't been confirmed.
To summarize, it seemingly wasn't meant to be, and to be honest, we cannot see Cavill and Bella Swan (Kristen Stewart) together. Cavill and Pattinson are handsome men in different ways, with Cavill having the perfect looks for Superman, while Pattinson is ideal as an emo teen vampire. All's well that ends well, right?