The Real Meaning Behind Dolly Parton's Coat Of Many Colors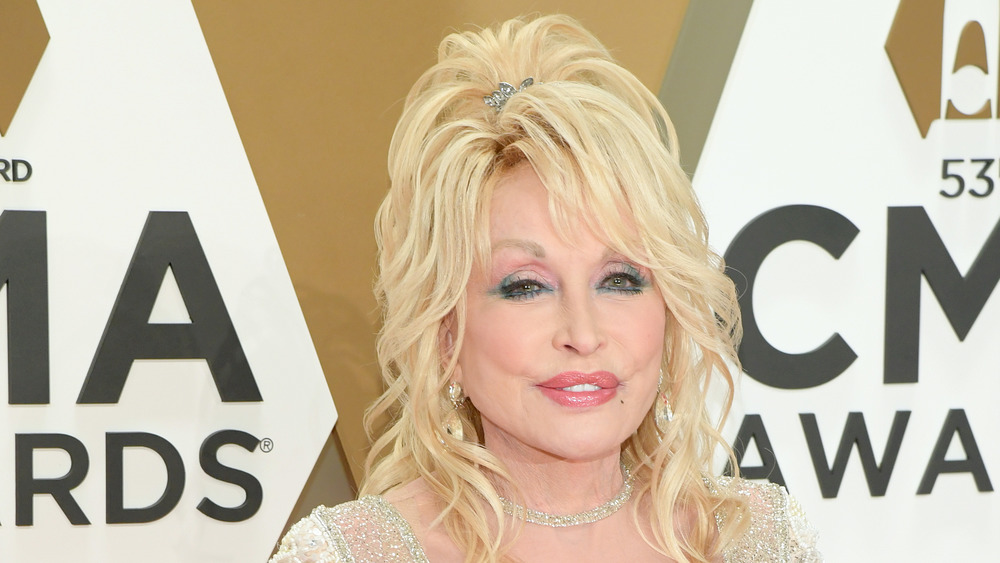 Jason Kempin/Getty Images
Is there anyone else like Dolly Parton? The country singer, who has a shockingly huge net worth, did not hike to the top of the charts on easy street. For starters, Parton had a difficult childhood. In fact, there's much of her life that has been downright tragic.
Parton joined The Porter Wagoner Show in 1967 and became a weekly fixture on his show, according to The Boot. Wagoner's show needed a new female singer and Parton fit the bill. "It was really that show that got me over the moon as far as my career," Parton told Vanity Fair in November 2020. It was never Parton's plan to be a singer on someone else's show; she had bigger, solo dreams. But things were going so well with her and Wagoner, thanks to their duets and collaborations, that Parton stayed on his show for seven years.
In fact, Parton did a lot of her pivotal song writing while she was with The Porter Wagoner Show and one of these songs was the incredible "Coat of Many Colors." The song isn't just beautiful — there's a deep, personal story to the song. Here's what it means.
Dolly Parton wrote 'Coat of Many Colors' on the only scrap of paper she could find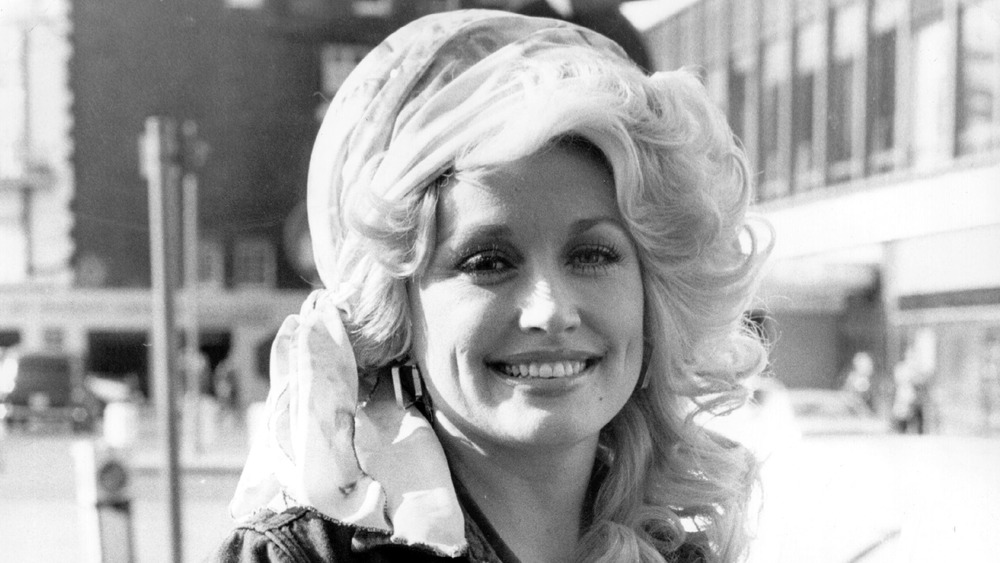 Keystone/Getty Images
Dolly Parton wrote her hit song "Coat of Many Colors" while working on The Porter Wagoner Show. She told Vanity Fair in November 2020 that the idea for the song came to her while they were on tour and Wagoner was getting on the bus with the costumes he had dry cleaned for the show.
"The song just started coming to me," Parton explained, so she used his dry cleaning slip to write it down since she could not find any other paper. "It had been a memory that had always hurt me and I'd been holding that inside and didn't know it, because it was a true story about that little ragged coat." Parton called the song the "little gift that keeps on giving," noting that she had written a book and made an NBC movie based on her iconic song, exploring the origins of its underlying story.
According to Dolly Parton's official website, her mother had received a box of rags and "sewed them into a patchwork coat of love for her daughter." The story also has roots in the Biblical tale of Joseph and his coat of many colors, but the core of the song will always be her mother's love.